Shop.com Reviews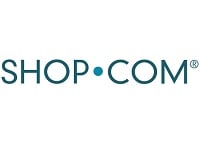 Shop.com Review: A Legitimate Shop?
Shop.com is a shopping comparison website from Market America which states they have shopping experts that bring users the best collection of stores in one place.
How Does Shop.com Work?
According to their website, Shop.com began as a catalogue comparison website, which allowed consumers to compare similar or identical items from a variety of different catalogues to see which product has the best price, shipping schedule, or warranty.
However, the website has since expanded to include not just catalogues, but also department stores, specialty stores, and web based retailers to include an all inclusive shopping experience.
Once you have found a selection of items you are looking for, you can compare them side by side so that you can determine which item suits your needs the best, based on price, shipping method, or even delivery schedules.
Shop.com also provides tolls and expert advice to help visitors make informed buying decisions, in addition to having OneCart technology, which allows visitors to purchase items from different retailers with just one transaction through their website.
Customer Service

Contact Info
Customers who would like to contact Customer Service with any questions, concerns, or complaints can do so by:


Phone: 866-420-1709
Email: [email protected]
Contact page: https://www.shop.com/info/contact-us

Cost & Price Plans
Shop.com sells a wide variety of products that there is no way to quote a single or static price range for the items you will find here.
The website adds new inventory frequently and also runs sales and promotions which may take place throughout the year.

Refund Policy
This website says that because their website represents a variety of different stores, there really isn't any one single policy that covers every item you will purchase on that website.
However, they do have a Market America return policy which says that most items purchased on their site may be returned for a full refund, less shipping charges, within 30 calendar days of the date they were shipped to you.
Customers who wish to return an item must contact their Customer Service team by email at [email protected] for a Return Authorization Number. Returns shipped without this number will not be accepted.
In order to qualify for your refund, the item must be unopened and in new, resalable condition, in its original packaging with all its parts and accessories.
Unfortunately no food, custom items, or gift cards can be returned.
Customer Reviews & Complaints
Unfortunately it seems as though this company suffers from mixed reviews at this time.
In general, it appears that customers who had positive experiences with their company experienced easy fulfillment of their order, deliveries that occurred on time, and products they were happy with.
Other customers who had issues with shipping and delivery complained that it was difficult to work with this company's Customer Service team to quickly and effectively solve the problems they were having.
Customer Service issues can be understandably very frustrating, and customers who have had those experiences are justifiably upset.
That being said, it does appear that the majority of customers who have worked with this company are happy and satisfied.
If you have any experience with Shop.com or their services, please leave your reviews below.
Shop.com Customer Reviews