Rover.com Reviews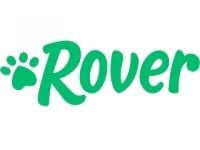 Rover.com is a site that connects travelers who have pets to pet sitters in their local area. Although dog sitting is the primary service provided by their hosts, they also offer dog walking services and pet care for other animals such as cats and birds.
Many pet owners are not comfortable letting their dogs sit in kennels while they are away. Boarding pets can be risky, as you don't know the health of the other dogs in the facility and don't know if your pet is being properly cared for.
Dogs can also feel anxiety when they are boarded and may lead to them acting out their frustrations when they arrive back home. They may chew on things and cause other types of mischief they may not have done prior.
The cost of hiring a sitter on Rover.com typically ranges from $20-$60 per day. There are no fees for pet owners or sitters to set up an account on Rover.com; however, they take 15% of the sitters' earnings when processing their payments.
The cost of boarding your dog may or may not be cheaper depending on the additional services you request. Fees for additional walks, treats and extra playtime are typically required, these fees can add up quickly.
Rover.com's registered users can locate and book sitters through the website. To find available sitters you will enter in your city of residence and the dates you will be away for.
Once you have narrowed down your options, you can browse through each ones' profiles. They will include pictures, pay rates, a description of themselves and their qualifications.
While some of the sitters may have reviews from prior jobs, some of them won't have any. Regardless, set up a time to meet with them and let them meet your pup.
The sitters on Rover.com are required to submit an application and be approved by the Rover team, to become a host. All sitters must comply with local, federal and state regulations regard the care and safety of all animals.
Sitters who have proven themselves, to be trustworthy and responsible, can advance their status to become a Rover Pack member.
To be eligible for the Rover Pack program, sitters must have completed two successful jobs, they must display a great profile, and they must have a protection package. If they meet these initial requirements they may submit an application and continue forward with Rover's extensive review process.
Rover Pack members are afforded with more sitting opportunities due to the perks they receive. They are entitled to priority on the last minute request list, they are given a profile boost and they are also rewarded with a custom URL profile.
Online reviews showed that customers were pleased with the services provided by Rover sitters. Not only did they feel comfortable leaving their dog with the sitter, but they also came back to a happy, well taken care of, doggy.
If you have any experience with Rover.com or their services, please leave your reviews below.
You may also be interested in
Rover.com Customer Reviews