Rover.com Reviews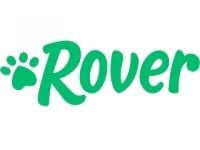 Rover.com Customer Reviews

S J
They allow known criminals to dog sit!
I had originally had a decent experience, so I thought. Until I got home! My 3 puppies, who were housebroken started pooping uncontrollably. The ended up with round worms from the sitters dogs. I reported it immediately and they wouldn't cover costs or refund. They told me it was preventable care. When I provided proof that my dogs had been on preventative care and asked for proof that they ensured their sitters pets had care, theyou then said they might consider insuring after a $500 deductible!
I decided to look up the sitters full name, since they don't disclose it, boy was that a can of worms! I clarified with Rover.com that they did do criminal checks. They said yes, then I hit them with the sitters local rap sheet... drugs, prostitution, murder (yes, murder charges in drug bust), theft, etc... that was just one County! She had lived in 3 in this state, in 3 other states and abroad. I looked up all this on public records and discovered 4 aliases!
I reported all the info to them a few days ago as I noticed she had supposedly just dog sat for another client, somehow from the jail cell she's been sitting in since her arrest 5 days after I picked up my pups... and yes she's still in jail and if you go on their site now, even with all that info, you can still hire "her"... from jail apparently... smh

Tessa
No Protection of Sitters Whatsoever
I became a sitter on Rover.com a few months ago and found out rather quickly that they do not protect their sitters at all. If an owner lies about whether a dog is house-trained, quiet, or good with other dogs, and you need that dog to be picked up as it is a danger to your pets, other dogs, or to your lease (i.e. barking constantly so your neighbors complain and pooping everywhere) they tell you there is nothing they can do.
Even if the owner does not respond to your request for them to pick up their dog, Rover will not do anything for you. At all. So you are stuck with a dog who is dangerous or a threat to your home.
Also, they take 20% of booking fees which is an extreme amount for any cost sharing service (AirBNB takes about 2%), so basically they cycle through sitters and make a fifth of the money while you suffer with dogs who are held to zero accountability.
It is a complete scam.

Derek
DO NOT DEAL WITH THIS FIRM. THEY ARE UTTERLY INCOMPETENT. THEY FIRED MY BOSS - WHO HAS 41 YEARS EXPERIENCE FOSTERING DOGS - FOR INCOMPETENCE. THEY REFUSE TO SAY WHY. AARON EASTERLY THE CEO REFUSES TO RESPOND TO CUSTOMER INQUIRIES. BUT WOW DO THEY WANT MONEY. AN UTTERLY DESPICABLE FIRM WITH ZERO, REPEAT ZERO, CUSTOMER SERVICE.

Mikedavydov
Think twice before using this service. You don't leave your children with the strangers. Why would you do that with your dog? The company does take any responsibility of what can happen to your dog. Moreover, they don't even try to prevent bad things from happening.
I lost my precious Pomeranian boy to them. When I was returning from vacations, I had been contacted by sitter's mother. She told me that my boy is dead - it has been bitten to death by other dog sitter took from Rover. Yes, they allow sitter's to take as many dogs at once as they wish! Of any sizes and breeds!
All I had from Rover is a refund and they offered a courtesy of paying aftercare bills. And that's all.
Think twice!

Carleen
Irresponsible and neglectful pet sitter Peg in Mesa AZ
I would like to give Rover.com a big ZERO but I cant't. Specifically one of their pet sitters, "PEG IN MESA ARIZONA."
This Rover.com petsitter--"PEG in MESA AZ" was negilgent and irresponsible with our dog. While our dog was in the care of Peg, he got loose and was wandering around her neighborhood when she was not home. She claims that he opened her sliding glass door and let himself outside while she was not home. I don't know how a 22 lb dog that is 12 inches tall can reach the door handle and slide the door open to let himself out. I find her explanation to be unacceptable.
I can only assume that she was keeping him outside the whole time he was there. She did not even know he was missing until I told her after I received a call from the person that found him.
She texted me on the LAST day of his say to tell me that he had been vomiting every day he was there. Why did she not tell me the first time he vomited?
Instead she waited three days!! If it had been serious he could have been dead or extremely sick.
When I picked him up from Peg he was FILTHY--again, adding to the likelihood that she kept him outside all of the time-- and she didn't even have the common courtesy to apologize. PEG IN MESA ARIZONA put our dog in danger by being irresponsible and putting him in an unsafe situation while she was away. If we did not have ID on him we may never have found him.
I cannot leave my dog in the care of a person or company that is so irresponsible and negligent that they threaten the life of the dog I trusted them to look after.

Dean C
Rover.com has been acting very shady with me. I have been a sitter for almost two years plus and recently was removed from the site because I believe they started a new program where they are poaching from sitters their sitting jobs then reselling them to other sitters for 50% of their take instead of their usual 15% take. Rover cancelled our sitting jobs we had in our reservation section and has refused to pay us for these stays. Our cancellation policy cleary states we will receive the funds if the stays are cancelled because we have a strict cancellaton policy on their website. Regardless if Rover.com cancells our stays we are still entitled to the money. Rover.com owes us almost 1800 dollars and has not paid us to date. If you are thinking about being a sitter stay away from this website, I feel like they are crooked and need to be reported o as many authorities in the states they do business, If you too are having a problem report them so we can all have companies in the United States that are reputable and not scamming people like Rover.com does!