RockAuto Reviews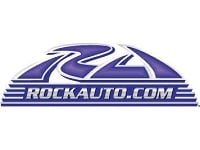 RockAuto is an online auto parts store founded in 1999 which provides parts from over 200 manufacturers which they can ship to customers all over the world.
Unlike other auto parts supply websites like PartsGeek.com or Autozone.com, RockAuto has no brick-and-mortar stores. This means they have no overhead costs, such as rent, utilities, and employees.
RockAuto.com does not even provide a paper catalog, instead keeping all their parts with updated stock info on their website. This lack of overhead gives them the ability to sell their parts at much higher discounts than other companies are able to provide for their customers.
Their online catalog has many different symbols that customers should know about that will help them choose the best possible product for their need. First, if a flag appears next to the make of a vehicle, it is because that vehicle is only available in certain countries.
When no flag appears it either means that the vehicle make is available in their main market of the United States, or it is available in multiple country markets. A part will also be marked if it is not currently in stock.
But the most helpful symbol that RockAuto offers is the red heart. When this symbol appears next to a part, it shows that this is a very popular item which has had very few negative reports. If a customer is having trouble choosing between similar parts, this item is recommended as a safe way to go.
While this company does not keep any mechanics on staff, they do offer service manuals to their customers who need help understanding how to perform a repair.
Customers who have an issue with anything they order from this website may return them – as long as they have never been installed or modified – within 30 days for a full refund of the part's cost, less Shipping & Handling or processing costs.
If you have any experience with RockAuto or their products, please leave your reviews below.
You may also be interested in
RockAuto Customer Reviews