RewardIt.com Reviews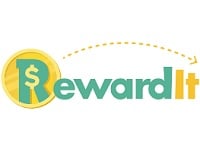 You may also be interested in
RewardIt.com Customer Reviews

Heather V
Its FREE!!! I enjoy playing ( I love picking my own numbers ) and maybe one day ill win something. If I don't well it didn't really cost much but free time I was going to play games anyway...Other comments though some of you should be ashamed be grateful for what you have! Some of us are just surviving Best of luck to everyone

joel b
hey i think this is a scam ....sometimes i matched 4 numbers in the bonus game and the site will say i only match 1. i think they're cheating these players and deceiving them. it's a ripoff!i will report them to the better business bureau.

Mickey P
Easy to play if you are using a touch screen, many chances to win $$ and you get to pick your own numbers. A few adds, sometimes links are broken, so you have to leave a page, and then come back to the site. Easier then playing publishers clearing house.

Kenneth R
Rewardit doesn't honor their prizes
wife won a amazon gift card and never received it , after contacting them they said they didn't have her email on the winners list. I forwarded her mail to their headquarters proving that she was a winner but never received a answer . her name was also on the winners list on the website .Big ripoff not worth wasting your time playing .

Jen D
I won their $1000 instant win I even have proof on video and no pay out not even a word from them they are a scam go somewhere else they are a ripoff

Kelly
I won an Amazon gift card, it took them a day to get it to me, but I did receive it when I won.. Getting something for nothing is always good, just a bit of time. :)
REFUSE TO PAYOUT AMAZON CARD I ORDERED JULY 20, 2014.
EMAIL AFTER EMAIL GOES UNANSWERED.
DOES ANYONE GET PAID OR IS THIS JUST A SCAM?
I am not sure if they actually payout. I ordered a gift card July 20, 2014 which is still pending and do not incidate on their website how long you have to wait. They do not answer any inquiries I have sent regarding this issue or any other issue.
To me it has been a big waste of time.