Reverb.com Reviews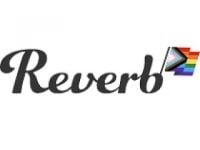 Reverb.com is an online marketplace that, since 2013, has specialized allowing users to buy and sell new, used, and vintage musical instruments.
How Does Reverb.com Work?
The Reverb marketplace states that as a community built entirely for and by musicians, the creators of Reverb have worked hard to make this website the best place online to purchase all different kinds of instruments and music gear.
Once a piece of equipment is listed on their website, Reverb makes sure that all listings are promoted and advertised through a variety of networks and channels.
They also create live listings on Facebook and Twitter feature the items in their emailed newsletters and in their 'Handpicked Collections'.
This website also provides their members with something they call the Price Guide.
This guide is intended to help both buyers and sellers make informed purchases by providing benchmarks for the value of the instruments, using thousands of previous transactions of instrument sales as well as transaction from items recently sold on Reverb.
Cost/Price Plans
Certainly the majority of the money that you pay when making a purchase on this website will be wholly dependent on the type of equipment that you are purchasing, the volume, and of course the quality and the condition.
That being said, the Reverb website does place a 3.5% Transaction Fee on the monetary transactions that take place on their website, which they say is significantly lower than other websites that charge fees as high as 15% per transaction.
In addition, they provide their members with unlimited free listings.
The website also provides their customers with a Shipping Estimator so that you can get an understanding of what it will cost you to ship your gear before you ever list it.
The website also provides you with insurance on every item that is priced over $100, so customers can have confidence their equipment will be taken care of.
Refund Policy
Reverb doesn't offer a "Refund Policy," but they do offer something they call Reverb Protection, which is a type of protection that covers transactions that are conducted directly through their website.
If two parties met on their website and conducted a transaction through means other than Reverb.com, then this protection no longer applies.
If you did conduct your entire transaction through their website and as a buyer you were sent a product that you felt does not match the description or condition you were promised, the website instructs their members to first speak directly to the seller.
If that does not result favorably, the buyer can then ask the website to intervene on their behalf.
The website will investigate the entire transaction, as well as the claims made by the buyer as to the reality of what they purchased, and if they confirm the buyer is right, they will begin necessary actions to refund the buyer's money.
All concerned buyers must contact Reverb within 7 days of receiving their purchase, or within 14 days of a failure to receive their purchase.
Customer Service Contact Info
Customers who would like to contact Customer Service with any questions, concerns, or complaints can do so by phone at 888-726-2728 or by submitting them directly to their website through their Contact link at the bottom of the page.
Reputation
There are some music and musician forums that speak well of this website, and many other music retailers which speak highly of using this website as an alternative to using eBay.
Since Reverb don't charge customers fees unless they successfully sell products through this website, prospective members should feel comfortable checking it out for themselves.
Competitors and Alternatives?
There are many other websites that allow people to sell products, like eBay and Craigslist, but not many others that promise the kind of expertise and tools specifically intended to help musicians and those in the music business sell their products.
If you have any experience with Reverb.com or their services, please leave your reviews below.
You may also be interested in
Reverb.com Customer Reviews