Resume Now Reviews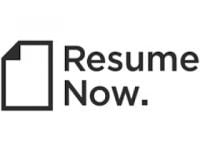 Resume Now is a company and service from LiveCareer, which describes itself as the most impressive resume builder on the market, with the aim of helping customers write their best resume and cover letter.
How Does Resume Now Work?
As mentioned above, Resume Now is a subsidiary of LiveCareer. The company states that, since 2005, they have assisted more than ten million people from all over the country in discovering their career path, building stronger resumes, learning to interview with confidence, and boost their chances of finding the right job in less time.
This company states that it is their single goal to give their users all the necessary tools they require to find and land the job they really want.
In order to do this, Resume Now states that they have assembled a team of career development experts, certified resume writers, recruitment specialists, and a wide range of passionate professionals.
This website gives users what they need to "instantly create a resume that employers love" using one click designs and multiple formats in a simple, yet high quality resume builder that will fit any industry needs.
Cost/Price Plans
Resume Now is very clear that they encourage their customers to try their resume builder product completely for free. That being said, they also provide their users access to their subscription based services available from LiveCareer, as well as certain services which can be purchased individually.
The free and basic account allows you to print and download a plain text version of your resume without incurring any costs. If you wish to use a particular template, or a premium format you have to sign up for a 14 day trial for a small fee of $1.95.
During this period, you are able to print and download an unlimited number of resumes for your personal use. After your 14-day trial period, if you do not submit a notice of cancellation - prior to the last day, you will be enrolled into a monthly subscription.
This auto-renewal information is listed in multiple areas during the sign-up process in order to be transparent with their customers.
Refund Policy
The company states that they have a 100% money-back guarantee policy, however once your 14 day trial period expires refunds are not guaranteed.
You may cancel your subscription anytime by contacting the customer service department or by going to the online cancel page under My Accounts and My Settings.
Customer Service Contact Info
Customers who have any questions, concerns, or complaints can contact their Customer Service team by phone at 888-816-0576, by email at [email protected], or by submitting them directly to their website through their Contact Us link.
Resume Now Reputation
This company has received mixed reviews with some of their customers reporting good experiences and others having issues with their billing policies and difficulty working with Customer Service when they encountered a problem.
The most repeated issue was with the fact that Resume-Now.com frequently refers to your initial experience building a resume as free, but consumers quickly find out that while building the resume is free, the ability to download or print this resume only comes with a paid subscription service.
Resume Now tries their best to be clear and transparent with customers, posting vital information at various stages of the resume building process. Make sure to read everything and understand what services you are signing up for to ensure a positive experience.
If you have any experience with Resume Now or their services, please leave your reviews below.
You may also be interested in
Resume Now Customer Reviews