Resume Now Reviews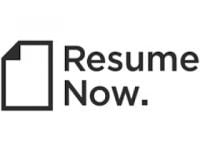 Resume Now Customer Reviews

Isabel N
Resume Now- Horrible Company that Scams you
If I can rate resume now website a zero I would. The resume they create was nice and neat and I paid $2.45 for it and was happy about that.
What I was not happy to find was a charge each month to my account for $24! It is outrageous to put automatic payments onto a resume builder in which I was charged $24.85 every month for a program I did not log onto ever again. After trying to delete my subscription and requesting a refund they refused to do this.
Be very careful if you do decide to use this and cancel immediately. **this company is a scam - be careful - I called my credit card and they disputed and refunded my entire amount of $124.25. Make sure to call your bank if you did not agree to an ongoing charge, just like myself that did not agree to an ongoing charge. amazing how this company charge people different amounts.

ghostfacesn1pa .
charged my card without permission
Paid $1.85 for a "One time" resume fee which was understanding. But then they turned around and charged me $10 for monthly access 2 weeks later, claiming I signed up for monthly access and I should've called to cancel. (Never stated this on their terms and conditions) So I cancelled immediately and called them, they refused to refund me and stated I was getting a "Promotion" because it is usually $24 a month.
Who is silly enough to spend this on a resume maker MONTLY??!! When I stated this the man told me if I continued to be "Rude" he would end the call. Calling my bank for a dispute. They are definitely scamming people and the customer service is a joke. DON'T DO IT!

a64knuckle .
If you use this site make sure to cancel your subscription as they will continue to charge you indefinitely and when I contacted them they only gave me a $19.00 refund. It was my fault for not reading the fine print buy please beware.

Bronte
**FAKE NEWS** No free resumes anywhere on this site!
The site advertised FREE Resumes, so I was all for it! I completed a solid resume and was told I had to pay $1.95. I was pretty mad that a FREE resume ended up being $1.95, but I entered in my card number anyway. Only to be charged $1.00 then $.95 AND a lovely $24.99! Luckily, I received an email confirming my $1.95 charge; no $24.99.
I was unaware that I was signing up for a $24.99 charge every 4 weeks. Why would anyone in their right mind sign up for this?!
I immediately contacted their customer service (or lack there of..) FOUR times with no response. Finally, I spoke to someone via chat who let me know that I had signed up for the subscription and that there was nothing she could do to help me.
She so kindly cancelled my subscription, but is doing nothing to refund my money. I will definitely be making an extra trip to my bank.
I highly recommend AVOIDING this site at all costs!!!
Automated response system, please don't respond with the same "you could have cancelled your subscription by following these steps.." spiel. I can read the many other reviews just like mine.
Lots of anger,
Bronte

Michael
Don't be fooled, it's a scam
They advertise ''free resume'' then after you waste your time filling one out they demand $24.99....A MONTH! Nothing but a SCAM and I didn't fall for it. BEWARE!!!!

Dylan N
Scam - they are set up to scam you
Their whole business plan is to give you a resume for a $1.00 so that they can get your CC info, then they send a small charge for .45 cents to make sure it can take more charges, then they charge you $24.99 a month for a BS subscription. Do not let them get your cc info, Scam, scam, scam

Ziqun Y
completely FRAUDULENT, STAY AWAY
This is the worst company I have ever seen. I only bought their resume template for a few days and canceled right away. They just secretly subscribe me to their monthly programme without letting me know. I was been charged for two years without knowing it until recently. If you ever used their product, check your bank account to see if you they are still charging you. It's 1000% FRAUD!!!! And they refused to refund or help at all. WORST EXPERIENCE EVER!!!!!

Kelly S
I'm just back on of job market after 7 years from blindness and stroke. I signed up because I wanted to return to work and the site said free surprise its was $24 95 the nex rhing u found was to my surprise its per month. When I called and just after she agreed to help me with my bill she acted like the phone was dead suprise again I called back this time I'm just ignorant for not reading my agreement.
This company is located in Puerto Rico and trust me trying to cancel was no SUPRISE
Very poor business

Tricia B
Awful website for retiree
I am retired, have a part time office job application

Mindy A
Same experience as everyone else you think you're buying a resume template for $1 and they continue to charge you $25 a month. Templates on word are free and just as good. I do not at all recommend doing business with them. They also reported my review of them on another site 4 times in an effort to keep it off their page. It tooks weeks of sending in proof of purchase, cancellation, and rewording before it was reinstated. I would be very sceptical of their glowing on line reviews they're very filtered.

Taylor S
after months of being charged 20 dollars every month i tried many times to cancel my subscription. i ended up having to call the company and waited 25 min on hold only yo be hun up on without any help whatsoever. So, i called back after another 25 min of waiting i spoke to a man whom i told about my previous call and he assured me that i must have made that up and after trying to eagle me into keeping my account instead of just letting me cancel it told me a long deactivation number and then promptly hung up on me. Extremely unacceptable costumer service! and lost 20 dollars a month for a year!

Lucas
You buy a resume for one dollar, then if you did not cancel a subscription you never subscribe they will charge you USD 39.80 per month. Until you check your credit card account and found this, make a complaint with your bank, they will be charging you...
They steal me USD 468...