Regentology Reviews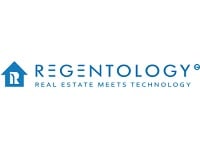 You may also be interested in
Regentology Customer Reviews

Realtor
Agree with previous review. Every lead is a dead end. No one answers or if they do, they have no idea what you're talking about. Don't waste your money. They follow-up and will send leads when you complain but none work out.

Maurice J
This company is a complete scam!! None of the leads are legit! The people have no idea when you call or the number is bogus.
As realtors we are protected by our National Agencies we're associated with. I plan on filing a suit.

Chris
Trash company as stated by the other reviews.

Joe L
This organization promises verified leads for realtors. After signing up and paying the "set up" fee of $299.00 I have yet to received a usable lead. Every lead I am sent has a disconnected phone number with no other contact information for the "lead". I am convinced this company is 100% a SCAM. Please save your time and money and run away from this company

Kevin
DECEPTIVE TRADE PRACTICE AND FALSE ADVERTISING
Do not invest your time and money into this crutch of a company. A bad lead generation source that takes your money and provides non-viable or vetted prospects on a 100% clip.
I was given 8 prospects that were supposedly screened.....BULLSHIT!!! Names and numbers were made up and clients WERE NOT REAL.
DECEPTIVE TRADE PRACTICES AND FALSE ADVERTISING

Upset B
You get what you pay for NOTHING!
This company sells you on a false program that they will not supply what they offer., I ordered three programs for some of my agents, the first month each received three leads all the phone numbers were no good and the same with emails. They told me when I ordered we receive 4 to 6 leads per month, but we have not had a lead in 90 days. If you contact them they say oh we're working on it. I have other of my agents been contacted by them to sell their program as they are told we have so many leads for you. Thank god they called us first. Do not lose your money and use this company.

TJ C
I am completely discussed with this company . I was told by the sales rep that I would receive 4-5 leads a week; that never happened. I received 1-2 fake/invalid leads a month. When I spoke with a manager about this, he said they did not tell me "weekly" leads. When I asked him to playback the recording of my initial conversation with sales rep; he said No; he couldn't do that.
The buyer leads I did receive were other Real Estate Agents (hahaha), people not looking to buy a home, people who already purchased a home the year before and disconnected phone lines.

Liz
Hold on to your hard earned money
Realtors beware. This company will take their sign up fee before you even receive a contract to read and it's hell trying to get your money back. I even tried to talk to a Realtor that left them a good review and the person wasn't even an agent.

Tommy J
Complete SCAM. They pull you and by making promises they cannot deliver. After they have your money you have to speak with "Customer Service" they force you to leave a review before they will activate your profile. They tell you to rate them high and you have to read back to them before they will process and hang up. So all these reviews you see are forced. ROSEANNE DAVIS is totally fake, lies and uses a script to talk to you. She told me back in July she listened to my call and I was forced to leave a review. She would have refunded me on the spot but I disputed my Amex Charge. I got the response after 30 days and it took the fraud Roseanne Davis until November to get results as she stated. She said that it was in their favor and not refunding. AGAIN COMPANY IS A FRAUD. Contact the BBB and read reviews.

John D
As the other reviews say, it's a scam. Every lead they sent was either a number not in service, an email address that wasn't real, and the one time I got a number that worked it went to a random person who had no clue what I was talking about. Regentology is 100% a scam to get your $299 upfront and hope you don't pursue trying to get your money back when they never deliver any real leads.

Todd P
I Should Have Read the Reviews
I should have read the reviews. I also spent $300 for setup and not only are the leads few and far between, none have had correct numbers or emails.

Virginia P
You Will Waste Your Money And Time!
I paid the initial fee for almost $300 since January 2022. They promise at least 5 "leads" a month and since January I haver only received 6 leads an ALL OF THEM ARE FAKE LEADS! Do not waste your money and time!

Landshk
My own fault for falling for a lead generation phone call. I usually do extensive research but failed to do so in this case. I chalk it up to not going by my first instinct as to be cautious which I wasn't. This may work for some people, but not me. 2 leads in 3.5 weeks one of which was already under contract with another broker, the other no contact after relentless trying.

Carolyn H
Total Scam using Real Estate Business as a front
This real estate company is just scamming people. They reached out to me by text a few times, when I responded they called me.
I was not sure however after a few calls I decided to at least give it a try. I was under the impression the leads were vetted and the fact it was a real estate company DBA: Smart Start Real Estate Corp in Church Falls VA it might be a good investment.
I was told it was a onetime fee of $299, and I would get that back once a lead resulted in being closed and a funded transaction. After two weeks I got my first two leads, the first was total bad information and phone number didn't work, the second I spoke with a Woman that said I sold and bought a home in TN a long time ago and was not at all interested.
I returned those two leads because I was told and I quote: " The way our process works is very simple, if you do not like the lead after 5 days of follow-up, you have the ability to reject any lead until you get the lead you wish to work with and lead rejection is never held against you in any way."
So, I received the next two leads and OMGosh, they were worse than the first two, now I am into week three with Regentology. I now know that I have been led astray, I was reminded that nothing is 'FREE'. I knew better in my gut. So, the problem starts when you want to stop getting any more leads and just cancel and wanting a full refund.
Now you cannot get a hold of anyone, however you will get a text back afterwards.
I contacted my bank to assist me in trying to get my refund. I send texts, emails and call occasionally to see if I can get a hold of anyone. This started on March 21, 2022 requesting a refund, trying to be amicable about it. As of June 3rd, I check with my bank and I find out I still have not been issued a refund. I made a call to Regentolog after speaking with my bank, I spoke to someone who could not help me at all however seem to know who I was.
I received an email from a "customer support manager" wanting to know if he could call me Monday or Tuesday this coming week. I replied yes you can call me anytime next week, Monday came and by afternoon I received no call from Regentology, so I called and no answer, I sent an email stating that I was under the impression I would receive a call today so I am reaching out to you, I tried calling so now I am sending an email.
Bottom line, I wanted to know where my refund of $299 was. I was told to contact my bank, which I did, and NO refund had been issued yet. My bank told me to find out how the refund was sent if it was an ACH transfer it would have hit my account immediately and there was nothing showing up. The email I received back from this customer support manager was " We did not process any refund as you filed a dispute against us with your bank which is under review by both banks. Your bank shall let you know if you WON or LOST the dispute filed against us (SMH).
REALLY and this is how they do business?? Now ask yourself "Would you really want to be in business with someone or a company that thinks and does business like this...Unbelievable...RUN as fast as you can, stay away from this business, total SCAM. You have been warned.
I have tried to be fair with Regentology now I will be moving forward because now it is not about the money, this tells me they need the $299 more than I do because if it was a reputable company, I would have had my refund a long time ago and we would have parted ways. I truly believe that Regentology is using the Real Estate Business as a front for running their money SCAM business. I wish I could of selected -10 stars!!!!
This is a total scam to steal your money and they are using the real estate business as a front to appear to be legitimate. Keep your money don't get fooled they can not provide any lead services. They provide fake reviews leading a person to believe they are for real. BE WARNED Everything they tell you is a lie just to get your money. File a Police Report.
6/28/2022 i posted a bad review on trustpilot and the company removed it on 6/8/2022. The truth makes scammers very uneasy…