PuppySpot Reviews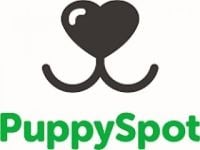 PuppySpot Review: A Detailed Look
PuppySpot is a USDA licensed company that specializes in helping customers purchase a dog from a breeder in a way that aims to protect buyers and reward high-standard breeders.
They states they do this by being a professional evaluator of both dog breeders and buyers.
Why Choose a Reputable Breeder?
There are many reasons why someone would want to make sure that a purebred or designer dog comes from a reputable breeder.


Health concerns
Allergies
Preferred traits
Activity levels
Family needs
Special skills
Safety


Given the high prices of purebred dogs, many unscrupulous breeders have infiltrated the industry.
Buying a dog from a "backyard breeder" or "puppy mill" increases the likelihood of getting a dog with potential congenital defects, a poor bloodline, or a host of other potential issues.
It also financially supports breeders who prioritizes profits over dogs' health.
PuppySpot aims to help shoppers avoid such pitfalls by using their proprietary breeder selection process.
They state this process goes above and beyond USDA standards to ensure buyers get healthy and conscientiously bred dogs.
How Does PuppySpot Work?
PuppySpot states that they have zero tolerance for puppy mills or substandard breeding practices, and require that puppies are raised by breeders who are held to industry-leading standards.
According to their website, their evaluation process of breeders includes:


Criminal background checks
Interviews
Government and humanitarian database review
Review of ownership and operational history
Field visits
Facility review
Compliance evaluation
Veterinarian history


PuppySpot is USDA licensed (cert. # 22-B-0087) and requires that every breeder be licensed as well (unless exempt by the USDA).
Breeders have to pass the company's evaluation process on an annual basis.
As a result of such a rigorous evaluation, PuppySpot states that less than 15% of breeders that apply to work with them are approved.
They also vow to terminate a breeder if they fail to comply with their standards and provide a submission form to user of their website for reporting breeder scams.
To search for your future puppy on this website customers can look by breed in two different categories, 'Purebred Puppies' and 'Designer Puppies'.
PuppySpot helps customers with selection, health checks, arranging pickup or shipping, and offers financing (through Terrace Finance LLC).
Customer Reviews & Complaints
A large quantity of positive customer reviews can be found on PuppySpot.com, which the company claims come from verified customers.
Here, customers report being satisfied with the purchase process, note a few issues with transportation, and state that they absolutely love the dogs they purchased.
In general, when evaluating a company we try to focus on customer reviews from third party sources as they tend to reveal a broader spectrum of customer experiences.
When doing this, we found additional customer complaints and issues. For example, on Reviewopedia read about the negative experiences that some customers have had with this company.
Some of the issues reported to Reviewopedia and other consumer websites include:


Dissatisfaction with the high costs of the total purchase
Lack of breeder transparency
Dogs arriving with behavioral problems that clients blame on the breeder
Difficulties obtaining refunds
Issues with transportation logistics
Poor communication
Delays and cancellations


PuppySpot is accredited by the BBB and has an A+ rating with them.
However, they have a average score of just 1.47/5 from 78 customer reviews.
PuppySpot's customer service team is active on the BBB website and replies to customer complaints, though many resolutions are rejected by customers since they rarely involve full refunds.
As mentioned above, in most cases customers will have to pay cancellation fees for terminating the adoption and must meet all criteria stated in the company's terms to be eligible for refunds.
Customer Service
Customers who would like to contact a representative with any questions, concerns, or complaints can do so by phone at (888) 671-0518 or through email at [email protected].
You can also access a variety of resources through their help hub at https://help.puppyspot.com.


Cost & Price Plans
Costs can range anywhere from $3,000 - $15,000+ and will depend on the kennel or breeder, the desirability of the breed, and the individual puppy's genetics (for instance some puppies come from champion bloodlines).
There are also additional add-on fees related to transportation and pre-sale options.
You can choose to arrange a meetup with the breeder.
This option costs $299 and includes an in-person meetup with the breeder and the puppy's health certificate.
The Pickup Package is $699 and includes:
Delivery
Puppy's health certificate
Travel carrier
Chaperone Airport Delivery is $1,599 and includes:
Puppy Chaperone travel costs
Puppy's health certificate
Travel carrier

Refund Policy
PuppySpot provides customers with a guarantee that they call the 'PuppySpot Commitment'.
This guarantee states that breeders are required to keep their puppies up-to-date on all vaccinations and deworming and every puppy must pass a thorough health check before being allowed to travel.
Their health commitment provides customers with a tiered level of protection that tapers off as your puppy ages.
It states that if within


The first two weeks of arrival:
"If your puppy is found to have a contagious disease, illness, or parasite, PuppySpot will provide you with reimbursement of reasonable and customary veterinary bills to treat such condition up to the purchase price of your puppy upon presentation to PuppySpot of such bills within 21 days of the arrival of your puppy."


The first year of ownership:
"If your dog is found and certified to have a congenital or hereditary condition which adversely affects the health of the dog by a major insurance provider, PuppySpot will provide reimbursement of reasonable, documented, insurance deductible and copay."


Years two through ten:
" If your dog is found and certified by two veterinarians to have a congenital or hereditary condition which adversely affects the health of your dog, PuppySpot shall issue a credit toward the purchase of another puppy in the amount of reasonable, documented, actually incurred veterinary expenses associated with such diagnosed condition up to fifty percent of the purchase price of your puppy or, if you choose, a reimbursement of such amounts up to twenty-five percent of the purchase price of your puppy."


Please read the company's full terms and conditions as there are some stipulations and requirements to be eligible for these protections.


Note: If you wish to cancel your adoption then PuppySpot charges a $495 cancellation fee. Many customers have reported not being made aware of this fee.

In replies to unhappy customers PuppySpot customer service don't make exceptions and will point to their Terms and Conditions of Sale (www.puppyspot.com/terms-and-conditions-of-sale) that lays out these fees.
Competitors and Alternatives
Probably the most relevant competitor to PuppySpot is the American Kennel Club (akc.org), which lists puppies for sale by breeders that are registered with the AKC.
Pawrade.com is another company that provides a service very similar to PuppySpot.
It also has a wide range of reviews, from very satisfied customers to those that would never use the service again.
Additionally, those who are simply looking for a family pet will be able to find them at local shelters, rescue organizations, and from private sellers.
Is PuppySpot Legit?
PuppySpot is an established company with a long reputation of serving pet owners.
However, there are enough negative customer reviews to make us hesitant about recommending them outright.
There may be instances where it makes sense to use PuppySpot's service, such as if you've exhausted all local options for finding the dog you want, or you simply don't have the time to do your own due diligence in finding a reputable breeder.
In most cases we think it makes sense to find a breeder in your area that will allow you to visit and meet your prospective puppy in person.
Furthermore, turning to your community for referrals is a another great possibility.
For example, you can possibly meet someone in your neighborhood with a dog breed or from the breeder you're interested in.
Finally, if you're set on a specific dog breed you can also search around for rescue centers specifically dedicated to these types of dogs.
This will let you rescue a dog at the same time as getting it from people who are very knowledgeable about the specific breed.
This route will also be significantly cheaper with adoption fees of around $500.
Ultimately, getting a dog is a big decision and one that should not be taken lightly.
A dog from a poor breeder can have health issues or behavioral problems that can end up costing you a lot of money and heartache.
If you have any experience with PuppySpot or their services, please leave your reviews below.


You may also be interested in
PuppySpot Customer Reviews