Proxibid Reviews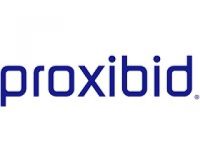 Proxibid is an online marketplace that is part auction and part retail store, and whose aim is to allow their users to bid on live or timed auctions from their pc or mobile device. According to their website, almost 10,000 new members join their marketplace each month.
How Does Proxibid Work?
There are four different ways of purchasing things on this digital marketplace: instant purchase, make an offer, timed auction, or live auction. Instant purchase is when a seller prices an item at a price that requires no negotiation - buyers who will pay the price can purchase it outright. Make an offer, on the other hand, is for items which can be negotiated.
A timed auction has a set beginning and end time during which members can make bids online for a variety of items from a single seller, while a live auction functions like a traditional auction - live, phone, and online bidders all compete for a single item at a time until the auction is closed.
Cost/Price Plans
Creating a membership account is completely free and takes just a few minutes for you to upload your personal shipping and billing information - they also provide free spectator accounts, but a full account must be created before you can take part in any buying.
And since the items for sale on this website are described as "highly valued items," users can expect them to be in the higher price values as well, though with such a wide range of items and such a varied way of purchasing them, it is hard to provide a specific price range.
Refund Policy
Because Proxibid.com is just a marketplace website that brings sellers and buyers together and performs the ecommerce functions necessary for the transaction of the goods, they personally do not offer a Refund Policy.
All buyers should be aware that the sellers themselves will have to be the ones who honor any potential Return or Refund Policies, though they are not required to do so.
Customer Service Contact Info
Customers who would like to contact their Customer Service team with questions, concerns, or complaints can do so by phone at 877-505-7770, by traditional mail at 4411 South 96 Street, Omaha, NE 68127, or by submitting them directly to the website.
Reputation
Unfortunately this company seems to have many mixed reviews, with some customers saying that the pictures of the item they bid on mislead them to the quality or condition of the item and when they went to complain, the website would not help them.
Competitors and Alternatives?
There are many other digital marketplaces online, including the well known eBay, TopHatter.com, Listia, and more.

If you have any experience with Proxibid or their services, please leave your reviews below.
You may also be interested in
Proxibid Customer Reviews

Dan
Don't Use, Stay Away From Proxibid
If I could give proxibid a 0 rating I would. I've had multiple programs over different auction companies that use proxibid. The latest issue resulting in me making proxibid delete my account. I bid in a 7-day auction on day 3 and was outbid right away at the time. So, I went on bidding on different items trying to win one. Eventually I was the high bidder on one of the items I wanted. Then somehow 4 days later right before the auction ended the person that was the high bidder on 3 items for most of the week was able retract all their bids. I get notified of this right when the auction ended, and I'm left stuck with $1,100 of items that I wasn't even the high bidder of when I bid on them. I spent most of the next day between proxibid and the auction company PISSED OFF and trying to figure out how they allowed that to happen. No answers from proxibid and they basically said not their problem. I WOULD NEVER USE PROXIBID FOR ANYTHING.

frank
This site is a TOTAL scam.
They supposedly tried to contact me about my win (they claim Friday Saturday and Sunday) because I had the wrong card number on file. When I got the text and email FINALLY, Monday, I immediately replied, apologized and explained our area was destroyed by Hurricane Ian and we had spent the past week trying to salvage anything we could.
I asked where an invoice could be paid (because there was never anything shown as bought in my account so I assumed I lost the time) and verified the cost and shipping cost to send all together, and got a rude text back about how they won't let me pay for my item and blocked me on the site. I literally got NO email OR text about the payment supposedly needed until late Sunday night-early Monday morning. I have NEVER in my life seen such unprofessionalism in...my...life.
Also, every reply they give on BBB and other sites is a total lie. And a sad attempt at saving face. All over the internet there are reviews and posts about this site being a scam. All those people can't be wrong.....there isn't ONE POSITIVE REVIEW about this place ANYWHERE. BEWARE
There are sooo many other auction sites nowadays, do yourself a favor and stay FAR FAR FAR AWAY from this scam of a site!

Giuseppe V
My recent experience on proxibid, has been one of. my way or the highway and I tell you one thing one day then another when you need the help. (If you need to remove or lower a bid, please contact us directly. Bid adjustments are not only time sensitive but, in many cases, we may need to contact the Seller to confirm our ability to remove or lower the bid.) writing by proxibid.
Some of the employee are very helpful and try to help. Some not so much. In proxibid you are guilty if any happens your always the looser do not think for one minute they are on your side. You are guilty to proven innocent and even them you have to proof yourself when you did nothing wrong. They do not care about the hard earned work you put on making your list a placing bid on items you are interested in this. They do not care about you what so ever.
So my advice take every precaution. To protect yourself. Because any claim against you true or not will be held against you.

Lodem
Buyers beware! I bid on an item in one of their auctions. I won the bid (power washer worth at least $500) for only $10! There was NO RESERVE on the item. I had also won another item.
I was informed upon pick up that the seller was not going to sell me the power washer because they wanted more money for it. BUT THERE WAS NO RESERVE!
So I said I would not be picking up the other item I won, as the power washer was what I really wanted.
So they black listed me from Proxibid.
Proxibid stated their understanding but said they would only stand by the buyer regardless. There are better auction companies out there! Look at the reviews for Proxibid... there are many many many comments like mine.

Glenn K
No stars. Bought merchandise seller never contacted me on after a few days instead told proxi I didn't pay. Gave me two days to respond or get black-flagged. Did immediately and still got black flagged even after the auction house I bought from said they were moving to different building and they were in chaos.
But year watch yourself with grading at first coins I bought were half the grade stated. Proxi does not watch their sellers only the buyers. Screw this place. Then I went to delete all my info and could not.

Michael A
Coin purchasing on proxibid
Perhaps the worst place to buy coIns on the internet. A total scam and ripoff. At the same time that the seller boldly and in bright colors shows the "grade" and "value" (which are total BS), they then in the small print say they are not responsive for any grades, and do not allow returns. It is a total scam that proxibid allows their sellers to boldly advertise grades and at the same time deny responsibility.
PREPARE TO BE RIPPED OFF!!

Jim
Buyer beware. if you have a legit dispute and the seller sends you a defective product, proxibid reps won't allow you to start a dispute. This website is a scam.

George
Always check out "TERMS and CONDITIONS" and if you see this RUN AWAY!!!PLEASE READ: At the request of the auction company, this auction permits bids to be placed by the auctioneer, an employee of the auctioneer, or the seller or an agent on the seller's behalf. While Proxibid's Unified User Agreement prohibits this behavior, in accordance with UCC 2-328, this auction is permitted to engage in this activity by providing this clear disclosure to you, the bidder.
PLEASE READ: This auction company has requested and been granted access to see all bids placed including any maximum pre-bids. This auction is permitted to engage in this activity by providing this clear disclosure to you, the bidder.
DIXIONS Auctions is the worst. I never bid on their auctions Cheeters.

Chris
AWESOME COMPANY NO RESERVES GOLD DIAMONDS
I love this company and make a lot of money with this company. The best companies are Auction USA and Auctionwholesales at proxibid.com/auctionwholesales. There are many more and proxibid is weeding out the losers. The one thing people need to understand is this is not ebay or amazon. You have to put on your big boy britches on or big girl britches. No whiny baby's aloud. Proxibid in not for the faint of heart. With that said if you are in retail you will come out smelling like a rose over all. . I hope this helps