Proozy Reviews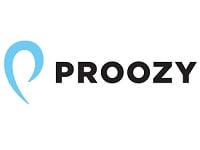 Proozy is an online shop which sells activewear from large brands through their business connections with authorized dealers, reputable distributors and big-box stores.
The company states this allows them to sell authentic, brand new clothes at very competitive prices.
What is Proozy?
Proozy has a selection of products for both men and women, ranging from shirts, jackets, bags, and many more.
They also have a separate selection for golf, fitness, and outdoor wear.
Most of their clothes gear towards the conventional everyday clothing rather than something you would wear to an event.
The clothes and other products that they sell are all branded such as Under Armour, 2XU, Cutter and Buck, Nike, and Adidas.
How Does It Work?
Proozy functions as a typical online store in the sense that you pick something out, you buy it and finally have it shipped to you.
When choosing a product to buy, Proozy has provided an easy-to-locate navigation bar which can point you to the range of products and the sale catalogs as well.
Proozy's newest update in-store is their 3 new categories of deals; Lyon's deal (Proozy's exclusive deals provided by the CEO), Proozer's Picks (a category of deals for sought after items which renew every 7 days), and the Arena (the entire catalog of products available).
Proozy also has a Rewards program where you can earn rewards for every item you buy. With this program, you will be able to get further reductions on sale items.
They also have a program called #LiveProozy.
It encourages to take a picture with their Proozy items that customers loved and they have the chance to win a free order - the winner is announced weekly.
Customer Reviews & Complaints
As a company in a highly competitive market, Proozy has gotten remarkably high reviews and praise from their many customers.
Their customer service is described as wonderful and attentive, while their business is run effectively. Packages are shipped as soon as possible and the items arrive on time stated.
There is a minimal amount of complaints, mostly due to the receiving of a wrong item or size.
However, Proozy's staff seems to be very eager to please all their customers and tries to help as much as possible in what ways they can.
Where To Buy
Like a lot of shops nowadays, a lot of businesses are turning to e-commerce and Proozy is in on the trend. They do not have a physical store where you can buy from.
Instead, all the transactions are conducted online and they will mail the products to whichever address you provide.
Proozy's official website is Proozy.com and all their products available for sale are placed on the said website.
The Bottom Line
After taking a look at Proozy's competitors as well as their online reviews, Proozy is a dependable site which you can buy from.
Their selection of products varies and is large, while also is gearing towards people who are more serious in exercising rather than wearing activewear for the trend.
Their prices come in very reasonable end balances and can be one of the lowest prices to find sportswear online if you manage to get a discount on your purchase.
Based on the feedback from past customers, most of them were happy with their products as well as any customer service, and recommend buying from Proozy.
Even if you have tried it and found out it's not for you, there is a 30-day guarantee to let you have your money back.
If you have any experience with Proozy or their products, please leave your reviews below.
You may also be interested in
Proozy Customer Reviews

Michael
This site is a total scam. The deals they advertise are not honored once they charge your card. Then they ship you an empty bag and steal your money.

Thuyen T
Careless and inresponsible company
Do yourself a favor and don't ever buy anything from Proozy. They have the worst customer service ever. I place an order since May but never receive my package as well as my refund back. Contacting with customer service through phone and email, but they give me attitudes. I am asked by dumbest question ever: how I know my package is delivered if I am not there. Seriously?!? I am not sure if they know what the email notification is.
Then, they ask me to sign in the Affidavit and state that my case will be solved in two weeks. I send them the document that they required and even sent another email for the next day to confirm. I receive no email or phone from them since then. After 6 months, I finally reach them out as the suggestion from my bank to get the proof of cancellation for this transaction. Proozy once again brings me down by saying that they only receive a blank document, which makes no sense to me because I sent them an other following email after I send them the document.
Hence, I request the screenshot as a proof of the blank document that they stated but they play the silent game again. If Proozy truly value their consumer and intend to solve customer concern, why don't you inform me instead of remaining silent all these time. Do not do business with this kind of careless and irresponsible company if you want to face all these crazy things.

tlcllahm
Company to avoid; customer service is nonexistent. Shoddy unwarranted merchandise.
Company to avoid; customer service is nonexistent
9SEP21 (the one star would be a no star or less if that was possible)
Rec'd a Steve Madden coat that once laundered (using appropriate instructions attached to garment btw) fell apart. Attempts to contact Proozy by contact form failed repeatedly. Phone number that is U.S. Central time had recording saying office closed, this at 1528 hrs., when hours given as closing at 1730 hrs. Engaged in chat which was over 45 minutes with loooong pauses requiring prompts (do they want you to go away...methinks yes) which did not resolve issue (replace or refund). Was finally told they would "email me" instead of resolving on chat...
Note: Rec'd email denying refund/replacement. Reason: Item washed/worn. Note: Item washed when rec'd (8SEP21) bc of strong odor of garment. Never worn bc fell apart.

joseph f
Fake stuff and Internet attacks too!
I bought a few things from them and used the rewards they gave me for the last purchase. I thought I was getting a deal but the Oakley sunglasses I bought from them are cheap knockoffs! I took them to the Oakley Outlet store to compare them because they were so light and seemed cheaply made. It was confirmed they are Fugazi.
My Norton security also stopped attacks from Countmakecool every time I clicked on their email using Google Chrome so I had to unsubscribe from their mailing. WARNING STAY AWAY!!!

Me T
Proozy is in our top 3 places to buy from. They're incredible!
Very interesting to see the other reviews. I found Proozy over a year ago. Have purchased several Nikes, UA Hoodies, Rocawear, and more. With several orders at largely discounted prices the items were incredible, exactly as described

Dan
I have ordered several times. Never really had a problem the quality of the items, especially at the prices they sell them at. However, shipping can take a while. One of my orders took almost two weeks to arrive. Will definitely be ordering from here again

Mandy B
Never received order from 3 month ago . Never got an answer to email i sent only nor did anyone pick up the phone. They did answer on FB messenger but only to tell me to wait even longer. Filed claim through paypal and got my money back in less than 2 weeks .Paypal decided to not let me wait the usual 30 days for my refund after Proozy provided Paypal with fake Fedex tracking # ( confirmed by Fedex). Proozy also tried to tell me that Fedex could not track anything after 45 days which is not true (confirmed by Fedex). Fedex can track any package as long as the tracking # is valid and not made up by some crook .
You have to pay to ship your items back!! I contacted them via email and was informed that the initial cost would be $6. A few days later received another response stating it would be to $12.
I purchased some Reebok athletic shorts and tee shirts for my son. Shorts were one layer thin and completely transparent, the logo on the shirts looked fake as did the tags. I highly doubt Reebok would have this type of quality under their brand.

Debra R
Don't bother to order - save your money

Tom S
I am having a great deal of difficulty making a return at Proozy. The online form takes me nowhere. I called Proozy and was at first put on hold and then told they were sorry that they missed my call. They claim to take returns but so far I have my doubts.