Primerica Reviews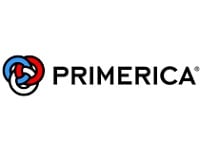 Primerica is a financial services company that states it's mission is to help underserved communities gain access to top level investment and insurance products.
How Does it Work?
The company has been in business since the late 70s and has steadily grown throughout the years. They provide financial education and sell products through a network of individual associates.
This business opportunity allows those interested in finance a chance to make a supplemental income by sharing Primerica solutions with their networks and communities.
Their motto has been to focus on Main Street, and help those families address their needs, whether that may be building wealth, protecting their savings, or investing for the future.
Products and Services
Through their network Primerica offers the following services:


Term Insurance
Investments
Debt Solutions
Auto & Home
Long Term Care
Legal Protection


Their process starts with a Financial Needs Analysis (FNA) - this complimentary service helps you identify your most pressing needs and learn where you are most exposed.
Primerica specializes in Term Life Insurance and has been selling this product since 1977. According to their website their insurance division:


Pays an average of $3.5 million in benefit claims every day
94% of claims are paid within 14 days
More than $728 billion of life insurance in force
Rated A+ (Superior) by A.M. Best


From the investment standpoint they provide mutual funds, managed investments, Annuities, and retirement plans.
They are partnered with some of the largest companies and can sell funds from such major players as Fidelity Advisor Funds, Franklin Templeton Investments, and AIG.
Primerica Business Opportunity
What you get from the Primerica business opportunity is a chance to enter the financial services industry without any prior experience or qualifications.
They provide the necessary tools and training needed for success.
If you join Primerica you will receive training in the sales of financial items such as life insurance, mutual funds, variable annuities, various loans, and legal services.
The introductory cost for joining the company is only one hundred dollars followed by the monthly Primerica Online fee of $28.00.
.
Throughout the years Primerica has been integrating the latest technology in order to provide their representatives with all the tools necessary to earn money and help their clients.
For Instance since 2005 Primerica Life agents have been issued electronic handhelds that let them get insurance quotes on the spot and fill out applications without paper.
Income differs per independent contractor and depends on your grasp of the materials and ability to set appointments and close clients.
Primerica discloses their payouts to its representatives and from January 1 through December 31, 2016, paid an average of $6,088 per life licensed representative.
Customer Reviews & Complaints
There has been some controversy over the recruitment practices of some Primerica Financial Services representatives.
However, this kind of recruitment activity was limited to a few bad apples and is strongly prohibited by Primerica's policies.
Primerica Financial Services has also maintained a solid reputation with the Better Business Bureau, successfully resolving the majority of its few complaints.
Some people are ready to call Primerica a scam simply because it's a multi level marketing organization.
There have been accusations made regarding whether the real focus of the business opportunity is to sell product or to recruit more people.
As with most direct sales companies there are mixed reviews and in the end you have to decide for yourself if this is the type of business model for you.
Competitors and Alternatives
There are a few companies that use this hybrid model of recruiting independent associates to market and sell financial products, most notably the World Financial Group.
If you have any experience with Primerica or their services, please leave your reviews below.
You may also be interested in
Primerica Customer Reviews