Power Life Endurance Reviews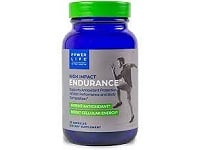 Power Life Endurance Customer Reviews

Paul V
Tony,
So far so good.I'm in pretty good shape at 62 and still playing street hockey in a league of much younger competitors. I am currently rehabbing a shoulder injury and I know the endurance is helping me as I work pretty hard pushing it to the limit.
I am excited once Im 100% back this product will take me to the next level.
Tony, thanks for this product.
Your Pal, Paul

Keri
Muscle Recovery Better Than Ever
Although I haven't taken Endurance for a full month, I have noticed that my muscle recovery has been better than it has in years. Looking forward to seeing what transpires in my body moving forward! Thank you for this awesome product!

Sarah
My sleep seems to have improved as my exercise has increased since starting this product

Donald D
I have been taking Endurance now for appox. 30days.
I have never exercised until now, at the age of 57. I have more energy and no muscle soreness, at least for now! LOL. Thank You.