Tony Horton Power Life Reviews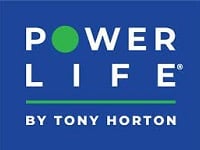 Tony Horton Power Life is a health and nutrition company that markets a line of protein and probiotic powders that it claims are designed to help users become healthier and more muscular over time.
The company's most popular products include Foundation Four, High Impact Plant Protein, and High Impact Endurance.
The company is headed by Tony Horton, a personal trainer and creator of the popular Power 90 Extreme (P90X) exercise videos, who has also worked with a number of celebrities over the decades.
One of the main focuses for his line of products is to help people maintain peak physical fitness and overall health as they age.
His supplements aim to support aspects of our health that slow down over time such as energy levels, muscle building, and gut health.
The company claims that with the use of their supplements, a healthy diet, and exercise that there's no reason your health and physical performance should drastically suffer as you age.
Power Life Products
Power Life Nutrition markets three main supplements:


1. High Impact Plant Protein Powder
Their flagship product is a proprietary blend that they claim stands out from other powders with its unique ingredients.
The product is intended to support muscle development, maintain lean muscle mass, and encourage nutrient absorption and digestion.
According to the company it has 15 grams of protein per serving, is vegan, Non-GMO, hormone and antibiotic free. It's available in chocolate and vanilla flavors.
The full ingredient list includes:


Vitamin D3 (plant sourced) as Cholecalciferol (VegD3®)
Chromium (as Chromium Picolinate) (Chromax®)
Mung Bean
Yellow pea
Sunflower
Pumpkin
Flax protein
AlgaRich Vegi-P55 Chlorella
Ca HMB (myHMB®)
Digestive enzymes (Prohydrolace)
Natural flavor, monk fruit

2. Foundation 4
This Pre/Probiotic formula is intended to help those suffering from digestive issues and low energy.
The active ingredients in this proprietary blend are:


Organic Greens Blend (as TruServ®)
Organic Acacia Gum (as Fibergum® Bio L)
Magnesium Glycerophosphate (std. Min. 11% Magnesium) (as Givomag™)
Probiotic Blend (ProbioSEB CSC3™) - Bacillus coagulans, Bacillus subtilis, Bacillus clausii

3. Peak Lean Balance
This is Power Life Nutrition's weight management formula which the company claims can help support heart health, reduce food cravings, and support weight loss goals.

The main active ingredients include:


A patented extract of Wild African Mango called IGOB131 Irvingiac®
The second is a probiotic, Lactobacillus Gasseri BNR17™


In this formula the probiotic is supposed to aid with digestion and the African mango with cardiovascular and overall health.

You can find the nutrition facts and all product labels on their website along with dosages and contents of active ingredients.
Cost and Price Plans
As with most supplement companies Power Life Nutrition encourages customers to sign up for members only clubs to receive discounts and purchase products in bulk to save more money.
If you purchase single orders:


1 container of High Impact Plant Protein with 15 servings costs $69.95.
1 Bottle of Peak Lean Balance containing 30 servings costs $69.95.
1 container of Foundation Four with 30 servings costs $79.95.

Power Life offers a discount for the above supplements if you buy in bulk ( buy 3 save 10%, buy 6 save 16%).
Keep in mind that Power Life Nutrition is focusing on using only high quality vegan ingredients in their protein blend. This results in a rather high price point per serving for their products.
For example, in the High Impact Plant Protein jar you'll get fifteen servings per container, each of which yields 90 to 100 calories apiece and 15 grams of protein.
At a cost of $69.95 (you can save 10% or more if you buy multiple jars) that's more than $4.50 per serving, a quite hefty price to pay for protein powder.
Customer Service
If you need assistance you can reach someone at their phone number 855-462-2496 or by email at [email protected]
All Power Life Nutrition products are backed by a 90-Day Money Back Guarantee.
If you do not see results or are unhappy with the items you purchased you can return used/unused products back to the company for a refund of your purchase price.
The company is headquartered at:
Power Life
4500 Park Granada Boulevard,
Suite 202, Calabasas, CA 91302
Customer Reviews & Complaints
Power Life Nutrition products have many favorable online reviews, with customers stating that they've experienced many of the advertised benefits such as increased energy and putting on more muscle.
The main complaints for the company are mostly centered around the higher cost of the products. The company has an active customer service team that generally tries to respond and resolve issues posted by online reviewers.
The company is accredited by the BBB and at the time of this review has a 4.71/5 customer rating with them and no complaints.
Competitors and Alternatives
Although the company website would have you believe that Power Life is unique, the reality is that there are hundreds of other similar protein powders on the market. All of these are designed to help you build muscle mass in a healthy way.
One of their main competitors is the mega brand Shakeology which is part of the Team Beachbody family of products.
If you compare Power Life vs Shakeology in the vegan protein shake category you'll see that Shakeology is more expensive but has 1 more gram of protein per serving than Power Life High Impact.
However Power Life has no added sugars while Shakeology adds 5 grams.
Another option is The Whey by Myprotein Pro.
This supplement has much more protein than Power Life - up to 26g of protein per serving. It has a texture that is a bit more grainy than Power Life, but otherwise is quite similar.
Also Bulk Powders Pure Whey Protein. This is an affordable protein powder that contains up to 24.2 grams of protein and a wide variety of flavors.
You can customize it to suit your preferences and your daily needs.
Is Power Life Nutrition Worth It?
Protein powders as well as many other supplemental health products are difficult to judge because of many factors that go into their success.
Someone who incorporates Power Life products into their routine but makes no other lifestyle changes most likely won't see any results.
Conversely, if you use these products with a workout regimen and healthier eating you may experience the advertised benefits. That being said this is one of the higher priced supplement makers on the market.
The company does have good online reviews and a money back guarantee so, ultimately, if you haven't seen results from cheaper products or want to treat yourself to higher quality supplements then Power Life is worth a shot.
If you have any experience with Tony Horton Power Life or their products, please leave your reviews below.
You may also be interested in
Tony Horton Power Life Customer Reviews