Tony Horton Power Life Reviews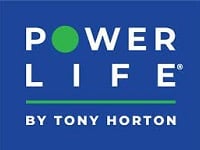 Tony Horton Power Life Customer Reviews

Cheryl S
The Protein Powder really helps with mobility and strength!
I started using the Protein Powder about a month ago. I wanted more strength. I really noticed a difference when I went to a customer's home to install a TV, and I was moving from a sitting position to standing up and down, up and down, with GREAT EASE!
My customer was sitting there watching me and commented on how I was moving so easily, and how she wished she were young and could move like that! She was sitting there with an oxygen tank, and I am probably right around her age!
I have had a real hard time getting up off the floor in the past, but now I was moving so easily, I shocked myself! I have really noticed how strong I am now too! I'm loving this drink mix and am excited to see just how much more stronger and flexible I can be! With a product backed by the good name of Tony Horton, I felt secure in my purchase, and just ordered 6 more bottles!!
I admit, it is really pricey, but if it helps in the way Tony says it will, and with the results I am seeing now, I want to continue using it. I also like the fact that it has digestive enzymes in it too. That is a great big plus for me!

Gloria H
Results and timely delivery of product
I haven't seen the results I was expecting. I ordered another can to see if maybe I just needed to take it longer before I get any significant results.
Also it takes weeks not days to receive your product. So I end up going days without taking it. I'm not being consistent because of that. Let's see what results I get when I receive my next can

danb
The listed ingredients amount to $5 worth of product selling for $70 a pop. You get a better deal picking a protein power at random from Walmart. While it's true you need protein to increase muscle mass more than a certain amount is harmful to kidneys and is excreted in the urine. This would be very unhealthy for older individuals and not recommended.

mr d
I purchased 1 jar thank God. For 50 bucks you get a 2 week supply. Nothing is worth 100 dollars a month when it comes to protein. I think the man is desperate.