Piping Rock Reviews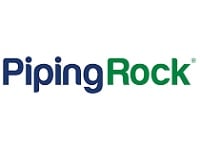 Piping Rock Health Products, found online at PipingRock.com, is a new health and wellness company which promises to provide its users all the "life enhancing natural products" they need at affordable prices.
How Does Piping Rock Work?
According to their website, Piping Rock Health Products are available from the same people who created Nature's Bounty, a publicly traded health supplement company which creates many different brand name health products that are sold at major retailers all over the country.
The website says that when they created Piping Rock, they are entering their "next exciting chapter," saying that their goal is to create a wholly contained production process which cuts out the middle men, in order to make top quality products at affordable prices.
Currently the Piping Rock website sells products from all different brand names likely produced under the Nature's Bounty umbrella, but the Piping Rock products themselves include supplements, beauty products, teas, products for pets, and much more.
Ingredients and Side Effects
Customers who are interested in the ingredients provided in a specific product which they are considering buying will be able to find a complete list of ingredients and dosages on the product page itself.
As for general information regarding their product ingredients, Piping Rock says that over a 40 year span in the natural products industry, they have "discovered the best ingredient suppliers in the world," saying that they only use "ethical suppliers whose high standards of quality, purity and freshness match our own."
Cost/Price Plans
The website goes into great detail that their decision to create a product production system that keeps formulation, testing, manufacturing, quality control, packaging and shipping all in-house gives them the ability to keep their product prices lower than their competitors, as they have been able to eliminate many other expenses incurred by other supplement and health product companies.
In order to get a better understanding of individual prices, customers will need to look at the specific product they are considering ordering.
Though it is unclear, it does not seem that this website provides discounted pricing for products ordered in large volume, but this policy may vary depending on the product you are ordering.
Refund Policy
The website promises that customers are able to return any Piping Rock product for a full refund, as long as you return it anytime within the first year of purchase.
The company says that they do ask that you please include a brief note that explains the reason for your dissatisfaction, as "it is their goal to be constantly improving."
Unfortunately the website does not provide any information regarding the condition of the bottles you send back, or the specific instructions for returning your products.
Concerned customers should Contact Customer service in advance of their return to have these instructions provided.
Customer Service Contact Info
Customers who would like to contact Customer Service with any questions, concerns, or complaints can do so by phone at 800-544-1925, by email at [email protected], or by submitting them directly to their website through the Contact Us link.
Reputation
On their own website, Piping Rock supplements receive outstanding reviews, though customer reviews on a sellers own website can be of questionable trustworthiness.
On third party review sites the company receives mixed to negative customer reviews, with customers complaining of product quality and shipping issues.
On Dec 10th 2019, the Food and Drug Administration of the Philippines issued a public health warning regarding a number of Piping Rock products.
They stated that these food supplements have not been registered with the FDA in the Philippines as required by the "Food and Drug Administration Act of 2009", which means they are unregistered food supplements and therefore the sale of these products is prohibited there.
A New Jersey law firm that specializes in consumer protection and class action lawsuits has started an investigation regarding a possible lawsuit against Piping Rock Health Products, LLC.
The firm alleges that Piping Rock may be misrepresenting the purity of some of their essential oils and misleading consumers in regard to their ingredients.
It's important to remember that the United States does not currently have any regulatory body overseeing the production of supplements or their quality and ingredients.
The FDA states that their current policy is to allow any company to bring their product to market, with the FDA only stepping in to follow up on claims made by customers that the products do not uphold the claims they make on their labels.
This current system, or lack of a system, makes supplements very difficult to evaluate.
Because of this, some supplement companies choose to adhere to the supplement standards provided by Canada or the European Union, but since this adherence is completely voluntary, it's hard to know to what degree these policies are truly being followed.
Competitors and Alternatives?
There are many different companies which provide large varieties of health and wellness products, including supplements, like Purity Products and many others.
If you have any experience with Piping Rock or their products, please leave your reviews below.
You may also be interested in
Piping Rock Customer Reviews

Ronda
I decided to only order 1 thing from piping rock to see what kind of company they were. They charged my CC for half the amount of the item before I even clicked on the preview of my cart!
Wow, luckily I planned on ordering the item! I chatted with someone from there because they actually charged me for the item. While chatting i asked if they made and shipped only in the USA. She said yes.
But i see now the Philippines has something to do with them! I was gonna order so much more, so glad i saved my money! Ill wait now for the order to come.

Contessa
I've used Piping Rock supplements several years. I've never had any problems with them at all. I, however, don't use their essential oils as I can tell by the pricing they are a diluted version.
That said, I've been very happy with the supplements especially the pricing.

Margaret
Piping Rock Vitamin's Are the Best!
Love Piping Rock vitamins. I've used them for a while now. Prices are so reasonable. Quality is outstanding, shipping great and customer service was amazing. I'm a hard working average American! I'm so happy I can afford quality vitamins. They have an amazing variety as well. Loved everything I've ordered!

Sebastian S
It gets much more expensive than you thought
A Scam since we ordered products including taxes/custom fees but Piping rock kept all money and then we had to pay the Swedish custom fees. Pipng rock explanation was that they do not know the fees but Post Nord in Sweden said that no money was paid at all from Piping rock. No money was send back to us but they offered us 5 bucks off for the next order ...of course we never ever buy anything from them.

granyhoney
Piping Rock products are fantastic
I've used Piping Rock supplements and essential oils for a few years and I have been very pleased with them and their products.

alicia t
I ordered several essential oil from these guys . I guess u get what u pay for. They are fake and diluted several went rancid . I would never buy anything from them again and u should really do your research before buying from them.

Gary Z
Product Never Arrived, Inept Customer Service
Product never came. Misleading emails. Inept customer service.
I am in Mazatlan and I ordered some Benadryl and vitamins from Piping Rock to be shipped to Mexico. They happily charged my credit card for 318.54 MXN for product and 191.31 MXN for shipping. With such a high shipping charge relative to the product I figured they knew what they were doing.
On February 5th I received a "Shipping Confirmation" email that explicitly said "SHIP DATE: 02/05/19", "SHIPPED METHOD: Airmail", and "Estimated Delivery in 1-3 weeks". I assumed this means it was reasonable to expect delivery to me in 3 or less weeks.
On Feb 25th I still didn't have the shipment, so since it is three weeks I email customer service. And they reply to me from Anil Bernard at Piping Rock is, get this, in Portuguese!!! I am in Mexico so I would expect English or Spanish but they email in Portuguese. So I translate the reply with Google, and it says "We always deliver the package within 1-3 weeks to the destination country. However, there may be a delay as it is delivered at the customs of the country. Unfortunately, we have no control over how long the customs will keep the package. As the order is being sent by DHL air mail, the mail does not provide external tracking details."
So basically, their shipping email says I would get it in 1-3 weeks, and now they tell me they only meant it will get to my country in 1-3 weeks and that they have no way of tracking things. Not very helpful, and they say "good customer service is their highest priority"!
It is now March 25th (7 weeks after they took my money) and still no product, and Piping Rock has walked away from responsibility for anything.
It is very very bad that Piping Rock knowingly ships to foreign countries, knowing customs may be involved, without any process for tracking or alerting customers to issues during that part of the delivery.
Piping Rock – give me back my money!!!

RachelTrudgian
This company is appalling and shouldn't be allowed to trade. DO NOT BUY ANYTHING FROM THIS COMPANY! This is the worst customer service I have experienced in purchasing anything ever – on-line or on the high street. They do not care about their customers and although they state that their customer service team are "happy to help". They are anything but happy and anything but helpful. Their standard "template" emails show that they do not treat people as individuals or any issues they have on their own merit. They are just mercenary in taking your money without providing you with any proper service at all.
I never received what I ordered from them and when I complained they just asked me to wait and wait and keep waiting. At one point they offered me a partial refund only to later say I wasn't entitled to anything. No proof was given to me to show they had even sent what I ordered. I have read similar reviews and wonder if they have some sort of scam going on.
I would highly recommend purchasing health supplement etc from somewhere else as although they may seem cheaper you may either end up paying more in delivery charges and customs fees of – like me – paying for something you never even get!

Marilyn f
Take these oils to get tested and you will see its all fake!!!!
DO NOT BUY unless you are trying to harm someone's health.

Laura M
I am shocked, devastated and heartbroken to see the recent test results done on Piping Rock Essential Oils. Last May when I was diagnosed with a High Grade Endometrial Sarcoma I started researching ways to help with my treatment and prolong my life. Essential Oils claim to do many things including kill cancer cells.
I came across Piping Rock on line claiming "The Best for Less" "Therapeutic Grade Essential Oils" "Pure, top quality" "100% all natural plant source"....I'm not sure why the alarm bells didn't go off immediately when I saw the prices but I trust that the things printed on the label must be true. You can also see their test results on Dr. David Hills Facebook page, at essentialoilanalysis.com and on Dr. Pappa's site.
Their oils are synthetic and full of chemicals with the occasional drop of real oils....of course I will never know if using genuine oils would have made a difference but I can't explain how sad and disappointed I am. As I live in Canada I can't be part of the class action suit that just started but I will be meeting with a lawyer here to see if I have any recourse......What kind of people can do this do other people???????