Paparazzi Jewelry Reviews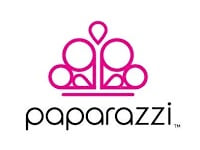 Paparazzi Jewelry, found online at PaparazziAccessories.com, states their goal is to make sure that trendy, stylish accessories are available and affordable to women everywhere.
The company also provides a work from home opportunity to people who are interested in becoming a Paparazzi Consultant, their representative team that is responsible for product sales.
How Does It Work?
This company sells a variety of accessories, from hair bands and flowers to jewelry items like rings and bracelets, all for a flat $5 price.
All their accessories are sold through Paparazzi Consultants, who host parties and sell the products directly from their living rooms or other venues - no online or catalog ordering is available.
Customers who are interested in these products can call a Consultant in their area to find the date of the next party or to see if the Consultant is willing to come to their home or office for a party.
Consultants must purchase all their inventory up front, but will receive 45% commissions on every sale they make, as well as additional bonuses if they sign up new Consultants.
Cost/Price Plans
All Paparazzi Jewelry costs $5 for customers.
People who are interested in becoming Consultants can do so for the purchase of an Inventory Kit, which ranges in price between $300 and $2,750, depending on what is included in the kit and your personal goals for your business.
Refund Policy
This website does not offer any information for customers on either the Refund Policy for their products or for their Start Up Kits.
Customers may want to ask Consultants for the specific details of these policies before they are willing to make a purchase of any kind.
Customer Service Contact Info
Customers who wish to speak with Customer Service about their questions, concerns, or complaints can do so by phone at 855-697-2727, or by submitting them directly to their website via their Contact Us link.
Reputation
Unfortunately this company doesn't seem to have any independent reviews available at this time; most of the information available online for this company is provided by current Consultants.
Competitors and Alternatives?
There are many other companies that offer similar services, both for providing jewelry and accessories parties in your home, as well as independent business opportunities, such as Park Lane Jewelry and others.
If you have any experience with Paparazzi Jewelry or their products, please leave your reviews below.
You may also be interested in
Paparazzi Jewelry Customer Reviews