Paparazzi Jewelry Reviews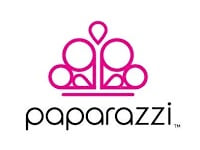 Paparazzi Jewelry, found online at PaparazziAccessories.com, states their goal is to make sure that trendy, stylish accessories are available and affordable to women everywhere.
The company also provides a work from home opportunity to people who are interested in becoming a Paparazzi Consultant, their representative team that is responsible for product sales.
How Does It Work?
This company sells a variety of accessories, from hair bands and flowers to jewelry items like rings and bracelets, all for a flat $5 price.
All their accessories are sold through Paparazzi Consultants, who host parties and sell the products directly from their living rooms or other venues - no online or catalog ordering is available.
Customers who are interested in these products can call a Consultant in their area to find the date of the next party or to see if the Consultant is willing to come to their home or office for a party.
Consultants must purchase all their inventory up front, but will receive 45% commissions on every sale they make, as well as additional bonuses if they sign up new Consultants.
Cost/Price Plans
All Paparazzi Jewelry costs $5 for customers.
People who are interested in becoming Consultants can do so for the purchase of an Inventory Kit, which ranges in price between $300 and $2,750, depending on what is included in the kit and your personal goals for your business.
Refund Policy
This website does not offer any information for customers on either the Refund Policy for their products or for their Start Up Kits.
Customers may want to ask Consultants for the specific details of these policies before they are willing to make a purchase of any kind.
Customer Service Contact Info
Customers who wish to speak with Customer Service about their questions, concerns, or complaints can do so by phone at 855-697-2727, or by submitting them directly to their website via their Contact Us link.
Reputation
Unfortunately this company doesn't seem to have any independent reviews available at this time; most of the information available online for this company is provided by current Consultants.
Competitors and Alternatives?
There are many other companies that offer similar services, both for providing jewelry and accessories parties in your home, as well as independent business opportunities, such as Park Lane Jewelry and others.
If you have any experience with Paparazzi Jewelry or their products, please leave your reviews below.
You may also be interested in
Paparazzi Jewelry Customer Reviews

Sharon C
This company and this jewelry is pure garbage! It not only contains nickel and lead, but a whole host of other cancer causing heavy metals! They should be shut down!!

Jennifer H
It is not a welcoming company to work in DS. If you are enrolled by an unprofessional consultant then you are stuck because they are not there to help you. Furthermore, Paparazzi will not allow you to change from a team even if you are not part of that team any longer. They really need to rethink that since not all consultants are professional. Most are just out for themselves and don't care if you succeed or not. As for the website when the new are releases it is either not working correctly or crashes.

C B
PLEASE PROVIDE PROOF OF THE KIT PRICE!
Can you please provide a link to where this statement is from? - "the purchase of an Inventory Kit, which ranges in price between $300 and $2,750, depending on what is included in the kit and your personal goals for your business"....because I do not see that info anywhere...thanks in advance!

Julie R
Jewelry quality is as expected, odd way to sell jewelry
A friend of mine suggested I like a friend of her's group page for Paparazzi. These franchise owners do live auctions featuring maybe 30 pieces of jewelry that they might have one or two only of each item. You have to watch the live broadcast and "order" the piece(s) you want by leaving your "order" in the comment field. I found it v odd and made no sense.
This particular seller was v fond of probably the gaudier of the jewelry, which looked really cheap during the "sale". So I went to her online store and found about 6 pieces (2 bracelets, 4 necklace/earring sets) that were less bling-y.
One drawback to buying online is the shipping price she offered through her live auctions was $4, ordering online it was $7. And as other reviewers mentioned, if you don't like an item, the company will not accept the return. Fortunately, I liked everything.
Their web site is very tempermental. I order 90% of everything I buy online, and it was really twitchy. After giving me an error code, saying something had gone wrong with processing the order (after I hit "submit order"), I tried again and got the same error code. After that I decided to try the next day. Then I got two order confirmations! BOTH orders went through. I immediately emailed the customer support dept, and they said, we can't refund orders, you need to call. I was not able to reach a customer service rep in time, I got my two orders within a few days of ordering.
Another pet peeve: you get no shipping notice. So both packages sat on my front stoop the entire day. I don't know why they have these live auctions with such limited inventory. It would make more sense to show actual pieces of jewelry and bring a catalog or laptop so people could see the entire line of jewelry and then place orders for whatever they want. I don't have time to go to a live auction with the small chance they have something I might be interested in, then to duke it out w other viewers for the jewelry. I'll keep the pieces I have, give the duplicates as gifts, but don't plan to re-order.

Terre L
I am very impressed with Paparazzi Jewelry.. it's affordable and so pretty..

EHB
I cannot fathom the labor conditions in China, that would allow the retail of a product at $5.00. Additionally; how many pieces of cheap, $5.00 jewelry does one person need...150 pairs of earrings? 100 necklaces? 75 bracelets? I subscribe to quality over quantity. I feel sorry for anyone who is friends with or related to a Paparazzi consultant, as no doubt they are contantly being targeted to either buy something or sell something.

Mary L
While this may seem like a good idea to just buy something cheap like this, there are real jewelry designers/artisans who are being undersold. What happens as a result is that overall you reduce the beautiful creations that are available because the market is being undercut. Buy from creators, not mass production.

Carmen B
Rest in appearance, poor quality at a high price.

Belle
Nice Jewelry for the price
I just started buying Paparazzi jewelry (not a consultant here!) and I have been very surprised with how sturdy it is. I have a necklace that is just as "strong" or solid as some that I have purchased from Kohls or other places for more then $15. If you are expecting high end jewelry that you will get at a jewelry store... well you are being unrealistic. :) If you want some nice jewelry on a budget then this is the stuff you want! It is lead and nickel free so it's great for people with sensitive skin. I place another order and I am really exciting. Some of the stuff looks cheaper than others but I would stay majority of the items I have ordered have been very nice for the price! :)

Leslie
Refund procedure (Oct. 21 2016)
https://paparazziaccessories.com/media/static/site/images/paparazzi-return-policy.pdf
Basically, things can only be returned within 10 days if damaged in transit or has a defect in manufacture. Cannot be returned if worn (!!) and a 15% restocking fee is slapped on if not returned in original packaging. Replacements only, no refunds for cash unless there is no replacement available.

Tracy
I also have to disagree, I am a consultant as well and before I was a consultant I was a customer. I became a customer in 2013 and in 2016 is when I decided to start my journey. I have to correct you the starter kits are not $300. My starter kit was $99 with tax it came out to 111.00. I do most of my parties online and my customers love the product yes sometimes things break but what do you expect for $5.

Chris C
HONEST Review of Paparazzi from a former distributor
I signed up to be a distrbutor back in 2003. I was impressed by all the photos of jewelry and really did my research. I was intrigued that you could buy the jewelry at wholesale, and only sell it for $5.00 each, and I could sell it at vendor events, which was one of the main reasons I wanted to get into it.
However, when I finally got all the jewelry, I was dissapointed. Some of it is nice, like a few of the bracelets, however, there were quite a few pieces, particularly the necklaces and earrings that were made out of very cheap material, super thin metals. I have seen very similar jewelry like Paparazzi's in dollar stores or super cheap jewelry stores for about 2 bucks each. It wasn't even worth paying the $5 because I could get higher quality jewelry for $5 elsewhere.
I had one or 2 events, and one of my friend's earrings broke after only a few days. A couple of items in my kit were bent and broken as well.
I decided to sell the rest of my jewelry in a garage sale for $1 each. I could not in good conscience sell the jewelry knowing it was such poor quality for $5, knowing that in my area I could by so much more better quality at $5 or even up to $15 each that would last for a very long time without breaking.
I should have figured the first red flag before I bought my starter kit is that you can purchase a repair kit. I have sold jewelry in other companies and they did not need a repair kit because the jewelry was very high quality and would last.