Omaze Reviews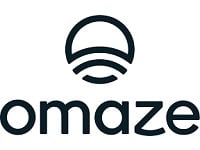 Omaze is a company that takes a crowdfunding approach to charity fundraising by allowing users to donate to a charity and have a chance to win various prizes and experiences.
The company states they have helped raise over 150 million dollars and support over 350 charities.
How Does Omaze Work?
Omaze offers a range of experiences and prizes in various categories such as travel, celebrity encounters, vehicles, and unique merchandise.
Participants can enter to win these prizes by purchasing entries, with a portion of the proceeds going to support charitable organizations.
Some of the causes supported by Omaze include education, health, environment, disaster relief, and social justice.
The platform operates on a sweepstakes model, where the more entries you purchase, the higher your chances of winning.
Omaze states their model democratizes traditional charity auctions by giving as many people access to their opportunities as possible, and they do this by pricing their donations to win experiences for as little as $10.
The company also offers a free entry method, allowing participants to enter without making a purchase. This ensures the sweepstakes remain fair and accessible to everyone.
Omaze emphasizes transparency in its operations, providing information about the charities they support, the percentage of funds raised for each cause, and their partnerships with nonprofit organizations.
It is also worth noting that Omaze sweepstakes are open to participants from various countries, subject to specific eligibility requirements outlined in the official rules for each sweepstakes.
Cost & Price Plans
As mentioned above, this website organizes charitable opportunities which people can win for a donation of as little as $10, but donation requirements will vary depending on the individual fundraising opportunity.
Typically a $10 donation equates to 20 entries into the prize raffle, which equates to 1 entry for every $0.50 donated. For larger donations, the proportion of entries increases and their equivalent cost decreases.
For example, a $150.00 donation nets 2000 entries, meaning 1 entry for about every 7 cents donated.
Omaze states that their company takes approximately 12-20% of the net funds collected for their operational costs, and 60% - 75% of funds ultimately end up going to the charities for which they are raising the money.
Omaze Customer Reviews
Omaze has received mixed reviews from customers.
Many users have praised the platform for its exciting prizes, user-friendly website, and commitment to supporting charitable causes.
Some winners have shared their positive experiences, confirming that they received their prizes and enjoyed once-in-a-lifetime experiences.
However, there have also been negative reviews. Some customers have reported difficulties in navigating the website and understanding the entry process.
Others have raised concerns about the legitimacy of the sweepstakes, citing a lack of transparency in the winner selection process.
Omaze receives and 'A+' rating from the BBB, with 4.31/5 stars from 130+ customer reviews.
The company received 32 customer complaints in the last 3 years and 4 complaints in the last 12 months
Competitors and Alternatives
Omaze stands out from other fundraising platforms due to its unique model, which combines charitable giving with the chance to win high-value prizes and experiences.
This approach aims to make the platform more engaging and entertaining compared to traditional crowdfunding websites or donation platforms.
However, there are other services like Prizeo and CharityStars that also offer the opportunity to win unique experiences and prizes while supporting charitable causes.
These platforms may have different prize offerings and charity partnerships, so it's a good idea to explore various options to find the best fit for your interests and the causes you care about.
Omaze Updates
Omaze's CEO, Matt Pohlson, announced that as of January 28, 2023, the company is changing its approach and will be simplifying the experiences offered by the company.
During this transitional period new experiences will not be added to Omaze.com for users in the US.
The company will still honor all US experiences already won and donations made to its charity partners, which total $160 million worldwide.
For users in the UK, Omaze's live draws can still be accessed at omaze.co.uk.
To stay updated on future experiences, users are encouraged to follow Omaze on Facebook and Instagram.
The Bottom Line
Omaze offers an engaging and unique approach to fundraising by combining charitable giving with the chance to win exciting prizes and experiences.
With a user-friendly platform and a commitment to supporting various causes, Omaze presents an interesting option for those looking to give back while also having fun.
However, potential users should be aware of mixed customer reviews and consider exploring similar services like Prizeo and CharityStars to find the platform that best suits their preferences and desired causes.
As always, it's essential to read the terms and conditions and sweepstakes rules carefully before participating.
If you have any experience with Omaze or their services, please leave your reviews below.


You may also be interested in
Omaze Customer Reviews