Nano Sparkle Cloth Reviews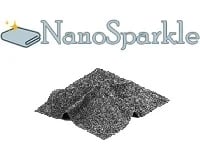 Nano Sparkle Cloth Customer Reviews

David W
It does not remove scratches. Which is why most of us bought it.

dennis k
OK. I have a car with a lease turn in in a few months. Have scratches near front bumper which aren't deep, but can be easily seen by an inspector. Rather than go the "bump/paint shop" route, I thought I'd save a few dollars and try this nano thing. After 20 minutes of rubbing and buffing continuously , guess what--I STILL have the issue. It 'shined' up the marks, but otherwise, nada.
If you want to throw money away, fine. Hell, I'll sell you mine for half price!!

Peter J
It is a total scam DO NOT waste your money. Did not remove any scratches in fact it created some. Piece of crap product.

Sandra L
I tried 3 different times to get rid of a long scratch on my white car. Nanomagic must have lost its magic! Nothing happened. Scratch still there. Very disappointed.
Sandra Larkin
Columbus, GA

Jan F
The Nano Magic Cloth must be a scam
The stupid agressive ordering process should have been a warning for me not to believe these guys.
After a long waiting time still nothing received yet.
For me it is non trustworthy company!

Jim S
Nothing more than a cloth with rubbing compound.
Be careful, will dull the finish. No glove as promised. Scratches still there.....not worth 2 cents

Steve M
Had two scratches on my G70 .Took over three weeks to receive same Did not get glove with shipment ? Followed instructions carefully and lo and behold scratches still there.(A little better ) but did not disappear as advertised. Showing thatBMW that was keyed was probably a bit doctored. Am going to return Should be fun trying to get my money back
I submitted a review yesterday complaining that the item had not arrived. Guess what? It arrived today 8th August, which is almost 2 months since ordering.Not used it yet, will let you know my verdict.
Non-Delivery of NanoMagic Cloth
I ordered and paid for this item on 12th June 2020.I am still awaiting delivery. I have sent numerous emails of complaint. Plenty excuses but no delivery.
I think this is a scam company.It is now 7th August
and still no delivery.