My Patriot Supply Reviews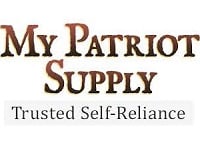 My Patriot Supply, founded in 2008, is an online store marketing survival products and states their aim is to help people meet their goals of self sufficiency and emergency preparedness with affordable, quality products.
According to their website, other websites and companies which specialize in survival products spend most of their time and energy in fear mongering.
They produce videos and literature telling people that the United States or even the world is on the brink of a disaster and that in times of emergency FEMA and the Federal Government will be enemies of the people, taking their homes and food supplies and making it hard to survive.
My Patriot Supply says that the fear mongering done by other companies leads to price gouging; they create this fear in their customers to make them willing to pay high prices for their products.
MyPatriotSupply.com says they spend no money on marketing and fear mongering because their goal is to make their products affordable so that everyone who is interested in self reliance can afford to invest in their supplies.
They started by offering their Survival Seed Vault which has a wide selection of individual survival heirloom seeds guaranteed to last in storage for at least five years and which come with a guide to planting, caring for, and harvesting your own seeds.
They have since expanded to include home canning supplies, and their Patriot Pantry survival food, which is packages of meal servings ready to go and able to last more than 25 years in storage.
Finally, they also provide emergency water filtration systems, including their Lifestraw, the award winning personal water filtration straw that eliminates 99.9% of waterborne bacteria and parasites.
All orders over $49 ship for free, and anyone who has complaints or issues with the products they receive should call Customer Service right away so that My Patriot Supply can address any problems right away.
If you have any experience with My Patriot Supply or their products, please leave reviews below.
My Patriot Supply Customer Reviews