Mosaic Solar Reviews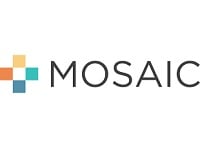 Mosaic Solar is a company that describes themselves as "an online marketplace" where clean energy investing is open to the public, who can then earn returns by investing in solar projects.
How Does Mosaic Solar Work?
Mosaic Solar Investments says that their goal is to connect investors to solar projects which require financing to get up and running, or to progress forward.
These projects will then generate revenue by selling their power to customers, and as long as the projects continue earning revenue, all investors will be paid back with interest.
Cost/Price Plans
Creating an account can be done completely for free, and initial investments can be done for a minimum of just $25 to begin with. You can also set up regular monthly investments, that have "predictable returns."
Refund Policy
Since this is an investment opportunity where you are able to personally choose all the investments you make, in what amounts you make them, and for what length of time, there is no published Refund Policy for the money you spend.
Customer Service Contact Info
Their Customer Service team publishes a phone number, (510) 746-8602, for customers to use, as well as an email address, [email protected], and a traditional mailing address, 55 Harrison Street, Suite 300, Oakland, CA 94607.
Reputation
Mosaic Solar Investments is a relatively new type of crowdfunding investing program, but so far it is generating lots of optimism and positive attention from business and investment magazines and publications.
Is Mosaic Solar Safe?
There does not seem to be any complaints regarding the safety of this company currently.
Competitors and Alternatives?
There are many different crowdfunding companies on the market, as well as many different types of investment companies, but the specific angle of choosing individual clean energy projects to invest in seems pretty specific to Mosaic Solar, at least for the time being.
If you have any experience with Mosaic Solar or their products, please leave your reviews below.
You may also be interested in
Mosaic Solar Customer Reviews

John
Terrible customer service. No billing statement for months. Never advised when monthly payments were to begin. Only a nasty call from Mosaic collection Dept.
Cannot confirm payments made even though provided copies front and back of corresponding checks.
Did I say terrible customer service!!

SLS
My mother and I enrolled and signed up for Solar/Finance. My mother passed away unexpectedly. Being the Trustee to her Estate I reached out to Mosaic, advised of her passing and questioned what was next if we leave just my name on the financing or do I transfer to just my name as we will be listing the Property. I was advise to "keep it as is, autopay and my name, I was provided the information and an email letter as what to do with a prospective buyer to pay off or transfer the loan" they e-mailed me this information the same day as my phone call 2/06/23. We have since accepted an offer on the home, escrow closing 3/31/23. I reached out for the payoff amount and was informed that Mosaic no longer has the loan it was sent to a third party. i in turn reached out to them to learn it was then sent to an Organization SIMM Associates. SIMM Associates is a Collection/Probate Firm. I was informed that a transfer of the loan is not an option, there is a UCC placed on the property and the loan has to be paid in full which is now more then the initial loan due to daily interest.
Mosaic NEVER stated or communicated via mail or email that this was going to happen. Autopay went through as normal we were never late etc, I was advised that they don't know why this happened and shouldn't have but it is out of their hands. I requested several times to speak with a supervisor, who refused to talk to me and told their representatives they should not speak with me. We cannot get any answers, a call back etc. We are at risk of losing the sale as the total is now $60,000 and this is Catastrophic to our family on top of the unexpected loss.
I was also told today, I had 30 days to respond to the e-mail, which was never voiced nor mentioned in the email letter

LINDA W
Do not let Sunpro sell you Solar Panels.
Don't use Sun Pro Solar, they screw up your billing and bank account from the beginning to get an extra fee. Then they tell you that you will receive a big Tax credit for getting these solar and it will help pay your solar panels off. First year got 7%, following year gets nothing. It's all a big scam!!! Wondering what's next.

David B
While Mosaic was easy to work with, easy and convenient to secure a solar power loan...They were not honest and open about using my home and 166 acre property as collaterall (like a mortgage where they can foreclose on you). In fact they immediately took out a lean against my entire property without informing me. This is predatory lending in my opinion. I will never do business with them again.

Louis
Predatory lending, double, double check solar company reputable.
Beware, this company does not make sure solar companies are legit nor do they care if you receive product. I have filed numerous complaints on solar company and Mosaic. Predatory lending at its finest.

Brnda
If I could leave a 0 I would! This company started taking out money before the dates agreed upon and charged fees because of it. then each month even though it is automatic payments charge late fees. Then their past due people call and are so rude and hang up on you.
I called back each month they say they will take care of it, but each month it starts over with them calling me and me calling them back. I am over this. I need to find a way to get away from this company. As I write this I am holding for a supervisor which has been 22 min!! Lovely....

VA R
Mosaic Solar & SunPro Solar are scam artists
I've been off FB for 3 years, but I came on to leave this review.
I looked in to solar, they came out to put up, my roof is 82 YEARS old. I even told and showed Tony Smith, SunPro Solar agent, the attic, we walked around the house. Not a problem. This was July 2021.
October 2021 the guys came out to install, they said no one told them it was a metal roof and they cannot install. DECEMBER I get a call from Tony only AFTER I called and left messages then FINALLY called office for him to return my call. He actually asked if I would replace my roof, um NO it'll last another 100 YEARS! He said ok, I'll take care of it.
In JANUARY 2022 i get an email stating my credit rating dropped from 728 to 679! I went to check and was told I opened an account for 41 THOUSAND DOLLARS with mosaic pro! 1/27 I called Mosaic asking why do I have an account for something I do not have. They'll look into it.
February 5th I get a bill for $212 for solar! 4 HOURS I was on the phone with various people with Mosaic Pro trying to figure out what was going on. I was eventually told I would have to pay the bill THEN file to get a refund in 4-6 MONTHS!
I've called the office and the Louisiana office and NOTHING!
FINALLY got SunPro Solar to get off backside and contact Mosaic Solar and it's NOW 3/10 and my credit dropped again to 664! I called today and Mosaic Solar said SunPro let the loan go through in October AND did nothing about it until I called on 2/17. Mosaic then said (phone call 3/10 8:41am EST) the loan was cancelled 3/8 and letters were sent to the Credit agencies then. I requested a copy of that letter by email AND a hard copy.
I'm just very unhappy that I had to jump through hoops to get this matter cleared when it all goes back to SunPro Solar dropping the ball in October 2021.

roxanne s
this company should not be in business
This loan company is by far the worst I have ever dealt with. They do not send any notice as to when your payments will go up and refuse to adjust the payments if you try to pay down the balance early since I supposedly missed their deadline for doing such a transaction. Very upsetting and disappointing.!

Jackie B
Mosaic Solar problems with paying bills
Mosaic is the most unprofessional company I have ever dealt with. To get on their web page you go round and round and it keeps asking for a new password and you put a new one in and it says the password is no good, the email is no good or there is no such account.
I spent over an hour today trying to set up an automatic withdrawal account but because you have to sign in for EVERY move you make, it kept rejecting me. I called the company twice and was placated with things like "Don't worry the (double the amount due) will be removed when your check for the other amount is cleared. Until then you cannot set up an automatic payment account.
I hate this company, I hate the solar panels and if I could, I would tear them off my roof and burn them! I was also lied to by the salesman who told me I would get a $5,000 tax credit for setting the whole piece of crap up I explained to him that I am a widow and do not file taxes. He said "No problem", there is always a way to get the money" More lies from this company!
If they had minus stars, they would get five!

Selma
Be very careful of mosaic loans
This is a horrible company. They are loan sharks. Mosaic solar loans does not follow any rules in the contract. They obligate you to agree on online statements only just because they want to change your balance in a daily basis by increasing the amount. Even though I have a fixed 3.99% The monthly principal is always lower than it is supposed to be. This month for example my balance has increased $44.61 in 23 days. Every time I called to complain I get very rude customer service reps. When I email my complain I get some bogus invalid response. I am very sick and tired of this situation that is escalating every day. I am trying to pay up quickly just to get rid of them

Keith H
These people will tell you they have a Lean on the Solar equipment only, not on your house. However if you try to get an equity loan you will find they are the second lean holder. Then In order to change it the will charge you $250. They are hard to work with. I would never recommend this bunch to anybody.