Mosaic Solar Reviews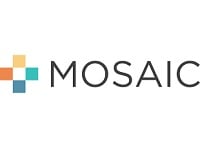 Mosaic Solar is a company that describes themselves as "an online marketplace" where clean energy investing is open to the public, who can then earn returns by investing in solar projects.
How Does Mosaic Solar Work?
Mosaic Solar Investments says that their goal is to connect investors to solar projects which require financing to get up and running, or to progress forward.
These projects will then generate revenue by selling their power to customers, and as long as the projects continue earning revenue, all investors will be paid back with interest.
Cost/Price Plans
Creating an account can be done completely for free, and initial investments can be done for a minimum of just $25 to begin with. You can also set up regular monthly investments, that have "predictable returns."
Refund Policy
Since this is an investment opportunity where you are able to personally choose all the investments you make, in what amounts you make them, and for what length of time, there is no published Refund Policy for the money you spend.
Customer Service Contact Info
Their Customer Service team publishes a phone number, (510) 746-8602, for customers to use, as well as an email address, [email protected], and a traditional mailing address, 55 Harrison Street, Suite 300, Oakland, CA 94607.
Reputation
Mosaic Solar Investments is a relatively new type of crowdfunding investing program, but so far it is generating lots of optimism and positive attention from business and investment magazines and publications.
Is Mosaic Solar Safe?
There does not seem to be any complaints regarding the safety of this company currently.
Competitors and Alternatives?
There are many different crowdfunding companies on the market, as well as many different types of investment companies, but the specific angle of choosing individual clean energy projects to invest in seems pretty specific to Mosaic Solar, at least for the time being.
If you have any experience with Mosaic Solar or their products, please leave your reviews below.
You may also be interested in
Mosaic Solar Customer Reviews