Metabolic Renewal Reviews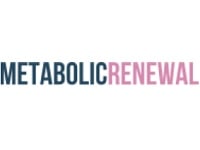 Metabolic Renewal Review: Is it Legit?
Metabolic Renewal, found online at MetabolicRenewal.com, is a female-specific weight loss program headed by Dr. Jade Teta.
The 12 week workout plan includes workout DVDs and accompanying diet books.
Dr. Teta describes Metabolic Renewal as a fully customizable, doctor-designed lifestyle program that's optimized for the female metabolism.
How Does It Work?
According to their website, Metabolic Renewal was created by Dr. Jade Teta, who was frustrated that most women had difficulty being successful with popular diet and exercise programs.
He felt a lack of acknowledgement that females may need a different diet and exercise plan, and that women were often told it was their own fault they weren't successful in losing weight.
Teta states that most diet and exercise programs are actually designed with men's bodies and biology in mind and aren't appropriate for women.
He claims Metabolic Renewal has been designed to turn females' natural hormonal rhythms into a metabolic advantage.
Hormone Types
The company states that there are 7 major hormone types you can experience over your lifetime, each having a different impact on your metabolism, weight, and overall well-being.
Before you begin this program, you'll take an assessment quiz that determines which of the 7 hormone types best describes you.
Then you'll be directed to the best foods, workouts and relaxation and healthy living activities for your specific type.
The 4M Framework
The course is based on Dr. Teta's 4M Framework which breaks your weight loss and body transformation journey into 4 stages.


Mindset - The idea being that calming the mind and removing stress sets you up for success with the rest of the program. Stress releases cortisol, a hormone that can wreak havoc on your body's major systems and can often lead to weight gain.



Movement

- specifically Non-Exercise Associated Thermogenesis (NEAT) - which can be a number of simple things you can do throughout the day to keep you moving.



Meals

- The Metabolic Renewal program comes with recipes and meal plans to work optimally with your hormonal type. A more intuitive way of eating is a better approach than restrictive diets that frequently lead to yo-yo weight loss/gain.



Exercise

- The program provides short 15 minute workouts that can be done 3 times per week at home.


Customer Reviews & Complaints
Customer feedback for the Metabolic Renewal program can be broken down into two segments, the diet & exercise program and the company's customer service & sales practices.
The majority of the negative customer reviews are from customers who are unhappy with the way the company pursues aggressive up-sells and encourages enrollment into additional programs that have recurring monthly fees.
Some customers felt misled into ordering additional products or don't even remember doing so and are surprised when they see additional charges to their accounts.
Some reviewers mentioned the long videos they had to sit through after their initial purchase pitching them additional products.
Additional products sold by Metabolic Renewal include:


Metabolic Super Protein®
Metabolic Spark®
Metabolic Super Omegas®
MenoSync®
Metabolic Mastery Club Membership - $1 for the first 30-days then $77/month for 6 months. After 6 months you become a lifetime member.


When it comes to the actual diet and workout programs, customer reviews are more favorable. Many customers appreciated the fact that the exercises can be customized to adjust for age or current fitness levels.
Users also found the recipes and meal plans helpful in keeping their diet in order, and overall many reported some form of weight loss and improved mental wellbeing.
Critics of the program complained that Metabolic Renewal is just a basic low carb diet, and found some of the workouts not engaging enough. Others complained that they couldn't get in-depth answers regarding their individual hormonal issues.
The parent company of Metabolic Renewal, Natural Health Sherpa, is BBB accredited and has a 3.59/5 rating from 122 customer reviews with an A rating on that platform.
Customer Service
Customers who wish to contact the customer service team with any questions, concerns, or complaints can do so by phone at 800-316-8556, or by submitting them directly to their website at MetabolicRenewal.com/contact.html.
The company list its physical address as:

1121C Military Cutoff Rd Ste 360
Wilmington, NC 28405-3641
Cost & Price Plans
Currently MetabolicRenewal.com provides their customers two different methods of purchasing their product.
The first is their Digital Package, where customers will be able to immediately download or stream all their tools and videos on any internet capable device for $37.
Customers can also choose to purchase the Digital and Printed Package, which provides them with everything included in the Digital Package as well as physical DVDs and printed materials, also for $37, plus the cost of shipping and handling.
Both packages will include The 12-Week Body-Sculpting Workout Plan, 4 Body-Sculpting Phases, Metabolic Renewal Roadmap, 12 Week Metabolic Meals Plan, and the Female Transformation Tracker.
Refund Policy
MetabolicRenewal.com states that customers are welcome to return any product purchased on their website within 60 days of the original date of purchase for a full refund, except for nutritional supplements.
The Metabolic Renewal program itself comes with a 90-day no questions asked money back guarantee - not including shipping and handling.
If you are requesting a refund for a digital product, the refund will be processed immediately after your request and your access to that product will be revoked at that time.
If you've purchased a physical product, your refund will not be processed until your product return has been received and inspected.
Competitors and Alternatives
There are many different weight loss programs which promise to work directly with your body's hormones to help aid the weight loss process.
Most of these programs are directed at women, so if you're looking for a different but similar program there will be a variety of options.
There are also lots of supplements on the market that claim to work directly on your cells to stimulate your metabolism and promote weight loss. One such product is Gundry MD Metabolic Advanced.
Is Metabolic Renewal Legit?
In general, any program that promotes the elimination of highly processed foods and sugars in favor of healthy meals and exercise should have a positive effect on your health.
Metabolic Renewal bases its diet on Dr. Teta's 3-2-1 plan. You have 3 meals per day, of which only 1 contains a small serving of starch and the other 2 are only proteins and vegetables.
This is essentially a modified low-carb diet, or a less restrictive version of the Paleo Diet.
Imagine taking the standard American food pyramid and swapping out the bottom bread/grain/starch rung with the vegetable rung and building from there.
The bulk of your meal will consist of vegetables and protein along with healthy fats. This should actually keep you feeling fuller longer compared to when eating primarily carbs, which are essentially sugars.
The other benefit to Metabolic Renewal is that it's less restrictive than other popular diets and doesn't force you to count calories. This should help those who have had issues with disordered eating habits.
When you mix this diet plan with the short, high-intensity interval workouts that Metabolic Renewal prescribes, most people should see benefits.
Some dietitians have criticized this program on the belief that low carb diets may provide short term weight-loss but aren't sustainable in the long run.
While Metabolic Renewal is only a 12-week program, the benefits of weaning yourself off of sugars and processed foods may last longer as your body resets its threshold for tolerating sweets.
Furthermore, there are multiple studies that show low carb diets are more effective vs calorie restricted low fat diets for up to 6 months. [ 1 , 2 ].
The other negative reviews of Metabolic Renewal pointed out that there is no clinical trials-based evidence for the hormonal elements of this diet plan, and that any potential benefits of Metabolic Renewal are due to the improved diet and exercise prescribed in the plan, and not due to some female hormonal optimization.
Final Note: While this diet plan may not be as revolutionary as the advertising makes it sound, it is based on some solid principles. It could be a good tool for those new to low carb eating and who need a kickstart on their health journey.

Most of the information included in this program can be found online for free, but many people require the motivation and accountability that comes with following a paid program.
Again, make sure that you proceed with caution through the order process and don't sign up for any unintended upsells - none of which are essential to have success with the program.
If you have any experience with Metabolic Renewal or their products, please leave your reviews below.


You may also be interested in
Metabolic Renewal Customer Reviews