Metabolic Renewal Reviews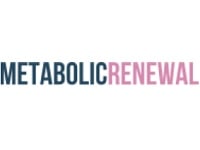 Metabolic Renewal, found online at MetabolicRenewal.com, is a female-specific weight loss program headed by Dr. Jade Teta that includes workout DVDs and accompanying diet books.
Dr. Teta describes Metabolic Renewal as a fully customizable, doctor-designed lifestyle program that's optimized for the female metabolism.
How Does It Work?
According to their website, Metabolic Renewal was created by Dr. Jade Teta, who was frustrated that most women had difficulty being successful with popular diet and exercise programs.
He felt a lack of acknowledgement that females may need a different diet and exercise plan, and that women were often told it was their own fault they weren't successful in losing weight.
Teta states that most diet and exercise programs are actually designed with men's bodies and biology in mind and aren't appropriate for women.
Metabolic Renewal, on the other hand, claims to have been designed to turn females' natural hormonal rhythms into a metabolic advantage.
The company states that there are 7 major hormone types you can experience over your lifetime, and each has a different impact on your metabolism, weight, and overall well-being.
Before you begin this program, you'll take an assessment quiz that determines which of the 7 hormone types best describes you. Then you'll be directed to the best foods, workouts and relaxation and healthy living activities for your specific type.
The 4M Framework
The course is based on Dr. Teta's 4M Framework which breaks your weight loss and body transformation journey into 4 stages.
Mindset - The idea being that calming the mind and removing stress sets you up for success with the rest of the program. Stress releases cortisol, a hormone that can wreak havoc on your body's major systems and can often lead to weight gain.
Movement - specifically Non-Exercise Associated Thermogenesis (NEAT) - which can be a number of simple things you can do throughout the day to keep you moving.
Meals - The Metabolic Renewal program comes with recipes and meal plans to work optimally with your hormonal type. A more intuitive way of eating is a better approach than restrictive diets that frequently lead to yo-yo weight loss/gain.
Exercise - The program provides short 15 minute workouts that can be done 3 times per week at home.
Cost & Price Plans
Currently MetabolicRenewal.com provides their customers two different methods of purchasing their product.
The first is their Digital Package, where customers will be able to immediately download or stream all their tools and videos on any internet capable device for $37.
Customers can also choose to purchase the Digital and Printed Package, which provides them with everything included in the Digital Package as well as physical DVDs and printed materials, also for $37, plus the cost of shipping and handling.
Both packages will include The 12-Week Body-Sculpting Workout Plan, 4 Body-Sculpting Phases, Metabolic Renewal Roadmap, 12 Week Metabolic Meals Plan, and the Female Transformation Tracker.
Refund Policy
MetabolicRenewal.com states that customers are welcome to return any product purchased on their website within 60 days of the original date of purchase for a full refund, except for nutritional supplements.
The Metabolic Renewal program itself comes with a 90 day no questions asked money back guarantee - not including shipping and handling.
If you are requesting a refund for a digital product, the refund will be processed immediately after your request and your access to that product will be revoked at that time.
If you've purchased a physical product, your refund will not be processed until your product return has been received and inspected.
Customer Service
Customers who wish to contact the customer service team with any questions, concerns, or complaints can do so by phone at 800-316-8556, or by submitting them directly to their website at MetabolicRenewal.com/contact.html .
The company list its physical address as:
1121C Military Cutoff Rd Ste 360
Wilmington, NC 28405-3641
Metabolic Renewal Reviews & Complaints
Feedback for the Metabolic Renewal program can be broken down into two segments, the diet & exercise program and the company's customer service/sales practices.
The majority of the negative reviews are from customers who are unhappy with the way the company pursues aggressive up-sells and encourages enrollment into additional programs that have recurring monthly fees.
Some customers feel misled into ordering additional products or don't even remember doing so and are surprised when they see additional charges to their accounts.
Some reviewers mentioned the long videos they had to sit through after their initial purchase pitching them additional products. These include:
Metabolic Super Protein®
Metabolic Spark®
Metabolic Super Omegas®
MenoSync®
Metabolic Mastery Club Membership which costs $1 for the first 30-days then $77/month for 6 months; after 6 months you become a lifetime member.
When it comes to the actual diet and workout programs, customer reviews are more favorable. Many customers appreciated the fact that the exercises can be customized to adjust for age or current fitness levels.
Users also found the recipes and meal plans helpful in keeping their diet in order, and overall many reported some form of weight loss and improved mental wellbeing.
Critics of the program complained that Metabolic Renewal is just a basic low carb diet, and found some of the workouts not engaging enough. Others complained that they couldn't get in-depth answers regarding their individual hormonal issues.
The parent company of Metabolic Renewal, Natural Health Sherpa, is BBB accredited and has a 3.59/5 rating from 122 customer reviews with an A rating on that platform.
Competitors and Alternatives
There are many different weight loss programs which promise to work directly with your body's hormones to help aid the weight loss process.
Most of these programs are directed at women, so if you're looking for a different but similar program there will be a variety of options.
There are also lots of supplements on the market that claim to work directly on your cells to stimulate your metabolism and promote weight loss. One such product is Gundry MD Metabolic Advanced.
Bottom Line - Is Metabolic Renewal Legit?
In general, any program that promotes the elimination of highly processed foods and sugars in favor of healthy meals and exercise should have a positive effect on your health.
Metabolic Renewal bases its diet on Dr. Teta's 3-2-1 plan. You have 3 meals per day, of which only 1 contains a small serving of starch and the other 2 are only proteins and vegetables.
This is essentially a modified low-carb diet, or a less restrictive version of the Paleo Diet. Imagine taking the standard American food pyramid and swapping out the bottom bread/grain/starch rung with the vegetable rung and building from there.
The bulk of your meal will consist of vegetables and protein along with healthy fats. This should actually keep you feeling fuller longer compared to when eating primarily carbs, which are essentially sugars.
The other benefit to Metabolic Renewal is that it's less restrictive than other popular diets and doesn't force you to count calories. This should help those who have had issues with disordered eating habits.
When you mix this diet plan with the short, high-intensity interval workouts that Metabolic Renewal prescribes, most people should see benefits.
Some dietitians have criticized this program on the belief that low carb diets may provide short term weight loss but aren't sustainable in the long run.
While Metabolic Renewal is only a 12-week program, the benefits of weaning yourself off of sugars and processed foods may last longer as your body resets its threshold for tolerating sweets.
Furthermore, there are multiple studies that show low carb diets are more effective vs calorie restricted low fat diets for up to 6 months.
The other negative reviews of Metabolic Renewal pointed out that there is no clinical trials-based evidence for the hormonal elements of this diet plan, and that any potential benefits of Metabolic Renewal are due to the improved diet and exercise prescribed in the plan, and not due to some female hormonal optimization.
Final Note: While this diet plan may not be as revolutionary as the advertising makes it sound, it is based on some solid principles. It could be a good tool for those new to low carb eating and who need a kickstart on their health journey.
Most of the information included in this program can be found online for free, but many people require the motivation and accountability that comes with following a paid program.
Again, make sure that you proceed with caution through the order process and don't sign up for any unintended upsells - none of which are essential to have success with the program.
If you have any experience with Metabolic Renewal or their products, please leave your reviews below.
You may also be interested in
Metabolic Renewal Customer Reviews

c
Liars… selling protein powder and supplements
I give ZERO stars! The workouts are crap. Been there, done that. If you are in a slump and looking to lose 10- 30 lbs, stay away! If you eat healthy, cook for yourself regularly, stay away.
The only thing this program did for me in the 2 days I had it was it woke me up! I can do this myself. I got an immediate refund. All these people want to do is sell you flavored protein powder.
They tell you, "everyone loves it… tastes great!" Bull!!! And omega vitamins in liquid form saying it's not fishy. Again, BS!!! And all of this costs more than you would spend if you did it on your own! Save your sanity and stay far, far away.

Christy
Don't expect a refund unless you can prove you have a tracking number.
I ordered this product without renewing but got two auto shipments which I called to return. They sent me an email with instructions which I followed exactly. I returned them but never got a refund.
My mistake was to mail them thru the postmaster and simply assume it would get there without getting a tracking number. I waited two months, never saw the refund, called and they won't give it to me without the tracking number. FYI, I wrote the RMA number on the outside of the box as well as put a copy of the return email on the inside so they would know who to credit which is what their email said. But because I can't provide the tracking number, they won't refund me.
FYI.. their email didn't say I needed to be sure I got one as it would be required. Yes, a package can get lost but it seems more likely to me they received the 6 containers, put them back in inventory and did not take the time to give me the credit and weren't planning to until I called and could prove it had been mailed back.
I know this sounds negative. Sorry. Just frustrated. This is the first review I have ever written anywhere. I just think this SUCKS. I'm out $264... 6 jars of product.. and the cost to mail it back... as well as my time calling and following up.

Heather T
Good program from a terrible business plan
For the exercise program itself, I would have given more stars. I've been doing it for several weeks and I'm already seeing improvements in my mood, my energy levels, and my body proportions. Nothing major, but I do appreciate the short workouts with full modifications for every fitness level and the insistence on resting as often as needed. I don't feel like I'm failing by listening to my body's limits.
For the sales pitch, though, I would have given less stars. I also had the experience some of the other reviewers did - once I had ordered the actual exercise program, I then had to sit through *four* videos that couldn't be skipped or fast-forwarded through, each touting another add-on supplement to the program. I clicked on the "no thank you" link once it appeared for each one, but it still took up at least an hour of my time, which is ridiculous - if I hadn't already had a reason to be sitting in front of my computer for that long, I would have abandoned the whole thing after the first one. I ordered the physical DVDs and they did arrive within a week, so no issues there.
The latest insult came just today, when I finally scheduled my Onboarding Appointment - I hadn't done so at first because I'm fully capable of reading the material and getting started myself, but I had come across some questions I wanted answered. The onboarding specialist, Bianca, was not personable, clearly reading off a script and didn't seem to be listening to what I'd said - why on earth ask me if I would commit to doing the phase 1 exercises 3x a week, when I'd clearly said several times I'd been working the program for several weeks already? Because, that's what the script said. She also tried again to sell me on "Dr. Jade's supplements". And the biggest question I had, about how my long-term birth control might be affecting my hormone type since I don't have "normal" periods, she couldn't answer. Just assumed I was talking about the pill (I wasn't) and told me to retake the quiz (which I'd already looked into). Complete waste of time.
Overall, if you can navigate your own way through the program and are willing to be your own advocate, the program on its merits seems to work. But if you're looking for meaningful advice and guidance from the program directors, don't bother. They'll already have your money and seem to prioritize getting more of it rather than getting you where you want to be.

Roe C
Bad news stay away! They high pressure sell you to buy their products then don't deliver them. Countless emails and phone calls go unresolved. I asked for a refund and was told their system was down. They have $500 of my money and I received nothing. My order was placed on May 39th and was supposed to be shipped out in 3-8 business days. No answers and no resolution. Stay away.

Trip M
I appreciate the approach and info
No one programs precisely fits anybody. Common sense. I ordered to program and like many things didn't start till I was ready so don't remember how long it took. I did contact customer service for an electronic version of the tracker and got instant response.
I appreciate the 20 minute workouts. Short. Doable in the little spare time I have. Definitely gets the heart rate up (which feels good) and there are modifications for everything. Can't run in place with high knees do high knee lifts. Squats, yes, go down as far as you can, or not. Modifications fir that too. Yes, it's a low carb diet. He explains why and when to eat carbs.
Yes, you get to eat carbs. Your portion control is the size of your plate. Have cravings... he tells you what to do with those. Follow his recipes or use suggestions. Very flexible to what you can or want to do. And, throughout the book he provides info on how to make adjustments for yourself to fit your needs.
I will admit, focusing on 3 meals a day and starting my day with a reasonable 20 minutes of exercise makes me feel better, keeps my cravings down because I'm eating three meals a day and physically and mentally makes me feel better. It's definitely a step in the right direction. I will be sharing my copy with friends.

Nan H
I have been on this program for 1 1/2 weeks. I find the information very useful and straightforward. I have not done any of the exercises yet but will try them soon. I didn't get my products for about a month but I was able to download the information and audio. I listen to it when I walk.
The recipes are wonderful and I have enjoyed learning more about why I can't lose weight anymore (I'm 62 and post menopausal). Dr. Jada explains all of this. Even though I did not get my products I started the program anyway and used the protein powder I already had. I followed the eating plan and all other suggestions to the tee. In the first week I lost 5 pounds and 10 inches.
I feel great. Yes, this is not anything different than a low carb diet. But, the information Dr. Jada provides is eye opening. This plan is not expensive and is not a quick fix. So far I highly recommend this program but it won't work if you just buy it. Anything worth having is worth working for.

Karen K
theres another review by Marti Mefford on this page. The link to the better business bureau website for the parent company is the most important information thats not out there. Thanks Marti!
https://www.bbb.org/us/nc/wilmington/profile/health-and-wellness/natural-health-sherpa-0693-90031250

Cheryl A
Thank you for the reviews!
I haven't ordered the product but I really want to thank the reviewers that did BECAUSE THERE IS NOTHING ELSE OUT THERE TO READ! They are only disguised affiliate biased reviews and thank goodness for these. It's not for me.

Sharon W
I received this program about 2 weeks ago and returned it today. I ordered the digital version of the program. OMG....124 page PDF to review before you even get started. You could get a college degree by the time you finish trying to sift through all the info connected to this program.
JUST TELL ME WHAT TO EAT!
I don't care why, I don't need a litany of useless information, I just want to know what to eat...it's that simple. This basically turns out to be nothing more than a low carb diet disguised as new groundbreaking science. When you go to their website, you take their short quiz to determine your metabolic type, then, have to listen to what seemed like a never ending video presentation, which leads to yet another one. Iy took up over an hour of my time.
When you finally get to the point of payment and shipping info, they try to up-sell you into buying their whey shake powder by implying that if you really want the diet to work you need to add their exclusive formula shake to your daily regime. This purchase then leads to yet another up-sell of their special exclusive formula dietary supplements.
By the time you check out you've spent over $100. Here's my weight loss solution....eat smaller portions, make healthier food choices, move more, and don't waste money on products like this. You can do this yourself.

Kelly A
They force you to watch before you can order and they don't allow you to view or edit your cart before the order is complete. Also you have to be very careful...since you can't edit the cart...to make sure to uncheck the box for a subscription of the other items they want you to buy.
Then you have to call to cancel anything you didn't mean to order and for me it took two calls and 11 days before they processed the refund. All this before I even get to try to product. Also the shipping took forever. The item was ordered on August 1st (it says up to 8 business days to receive) and didn't ship until the Sept 13th.
They claimed there were so many orders that they couldn't get them out fast enough and that they would EXPEDITE shipping for free. Yeah expedited meant getting it in 7-10 business days...WHAT A CROCK!! Also if you have to call it sounds like a foreign call center. So....NOT IMPRESSED.

Majashti R
NOT for people with physical issues
Be ready for jumping, running in place (knees high), push-ups, fast ab routine, squats, and much more. I'm not saying it doesn't work, I'm saying if you have back, knee, leg problems, you will need to make major modifications.
I just got it so I wasn't able to keep up but for $40 for the program I don't think it's bad. I'll keep up; no doubt from zero exercise to this, I'm certainly going to lose weight, sleep better, and become healthy through the meals of choice.
I'll check back in 3 weeks n see what's going on!

Marti M
Please read Better Business Bureau Reviews!
When you place your order it is handled through a company called Natural Health Sherpa (Not Dr. Jade) and the reviews are terrifying. Every single review is about being scammed and frauded.
I immediately cancelled my order and I am sad that Dr. Jade uses a dishonest company to promote his advise.
https://www.bbb.org/us/nc/wilmington/profile/health-and-wellness/natural-health-sherpa-0693-90031250