Light in the Box Reviews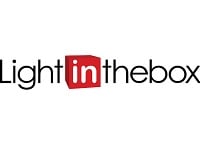 Light in the Box, found online at LightInTheBox.com, is a company which describes itself as a global online retailer that delivers products directly to their consumers in multiple countries around the world.
Their website goes on to say that they offer a wide selection of products at attractive prices organized into three general categories: apparel, small accessories and gadgets, and home and garden items.
Within these three categories there is a wide variety of subcategories, including Weddings and Events, Electronics, Phones, Health and Beauty, Toys and Hobbies, Sales, and more.
They also sell a variety of customized and Made-to-Order products, including their wedding dresses.
How Does it Work?
Customers who order products from LightInTheBox.com should know that all items, excluding Made-To-Order and disposable items, lingerie, and Clearance items, can only be returned within a strict seven day window.
Even items which you are returning due to a quality related issue are still only returnable within 7 days. In addition, items can only be returned in brand new condition, unused and with their original tags and packaging.
Certain items have warranties and if these items have defects or other manufacturer issues you can exchange them or have them repaired via the warranty guidelines for your specific items.
Made-to-Order items, which include their wedding dresses, which do not fit properly but are otherwise made accurately to your specifications, are eligible for a one time re-sizing service.
This extremely tight window for returns and exchanges, even when dealing with an issue of quality, is problematic for the consumer. There are many other websites which offer similar product selection with better returns and exchange policies.
Customers who are still interested in using this website and purchasing their products can choose to sign up for their mailing list, which provides occasional coupons for discounts like free shipping and more.
If you have any experience with Light In The Box or their products, please leave your reviews below.
Light in the Box Customer Reviews