Light In The Box Reviews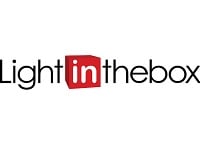 Light In The Box is a global online retail company that offers a wide range of products at competitive prices.
The company's stated mission is to make the online shopping experience easy, enjoyable, and accessible for customers worldwide.
LightInTheBox is often compared to other discount online retailers such as AliExpress, Lovely Wholesale, and Wish.
How Does it Work?
Light In The Box offers a vast selection of products, including clothing, electronics, home and garden items, beauty products, toys, and more.
They also offer various payment options and worldwide shipping, making it possible for customers to shop from anywhere.
When shopping online, it's important to consider the advantages and disadvantages of using budget retailers from China such as LightInTheBox, compared to U.S. based retailers.
Chinese retailers often offer products at significantly lower prices compared to their U.S. counterparts, as they often source their products directly from manufacturers.
They also typically have a vast selection of products across various categories, which can be an advantage for shoppers looking for unique or hard-to-find items.
However, there are some downsides to using budget Chinese retailers.
Products shipped from China can take much longer to arrive compared to items shipped from U.S. based retailers, leading to potential delays.
The quality of products from budget Chinese retailers can also be inconsistent and may not always match the images and descriptions on the website.
Customer service for these retailers might not be as responsive or helpful compared to U.S. based retailers, which can be frustrating when dealing with issues.
Returning items or getting a refund can be more difficult and time-consuming with Chinese retailers, especially when dealing with international shipping.
U.S. based retailers usually have more straightforward return and refund policies, making it easier for customers to get their money back or exchange items when needed.
Customer Reviews & Complaints
Light In The Box gets mixed to positive customer reviews on a number of customer reviews websites.
Yet customer reviews skew mostly negative on Reviewopedia, Amazon, and the BBB website.
This disparity may be due to the fact that the company makes an effort to manage its online reputation on some review websites and not others.
Some customers have reported longer than expected shipping times and difficulties processing returns.
Customer complaints also often cite products being the incorrect size or of lower than expected quality.
Conversely, some customers praise the company for its extensive product selection, competitive prices, and quality merchandise.
Light In The Box has an 'F' rating from the BBB and is not accredited there. Additionally, the company gets an average customer rating of just 1.12/5 stars from over 500 customer reviews.
Customer complaints total 512 in the last 3 years and 208 in the last 12 months.
On Amazon, Light In The Box has a customer rating of 1.7/5 stars from over 200 customer reviews.


Pros and Cons of Using Light In The Box

Pros:


Wide range of products - LightInTheBox offers an extensive selection of items, making it easy for customers to find what they're looking for.

Competitive prices - The company provides products at affordable prices, enabling customers to shop for quality items without breaking the bank.

Secure payment options - LightInTheBox offers multiple payment options, including PayPal and major credit cards, ensuring a safe and convenient shopping experience.

Global shipping - The company ships to over 200 countries, allowing customers from around the world to enjoy their products.
Cons:


Shipping times - Some customers have reported longer-than-expected shipping times. The company claims their customer service team is responsive and works to resolve any issues.

Return policy - Although LightInTheBox offers up to a 30-day return policy, some customers have experienced difficulties processing returns or receiving refunds.

Quality concerns - Some customers have been unsatisfied with the quality of the products they received, finding them to be inferior to the images and descriptions provided on the website.

Customer service - Users may have difficulties getting in touch with customer support or experience slow response times when trying to resolve their issues.


LightInTheBox FAQ

Is LightInTheBox a legitimate company?
Yes, LightInTheBox is a legitimate global online retailer. They have been in business since 2007 and are headquartered in Beijing, China.


What is the company's return policy?
LightInTheBox offers a 30-day return policy on most faulty, damaged, or incorrectly sized items. However, some exclusions apply, so it is essential to read their return policy carefully.
They also offer a "7 Days No Reason Return" policy, where customers can return items for personal reasons within 7 days of receiving the product if it is unused and in brand new condition.
Customers are responsible for the return shipping fees and all return requests must be authorized by their customer service team.
Customers must submit a "Return or Exchange" ticket to obtain the return address.


Where does Light In The Box ship from?
LightInTheBox ships products from different warehouses in different countries, and delivery times may vary, especially during busy sale periods.


How long does shipping take?
Shipping times vary depending on the destination and shipping method chosen. Generally, orders are processed and shipped within 1-7 business days.
Delivery times can range from a few days to several weeks.


Can I track my order?
Yes, LightInTheBox provides tracking information for most orders. Customers can track their orders through the company's website or the shipping carrier's website.


The Bottom Line
While budget retailers from China such as LightInTheBox offer attractive pricing and a wide range of products, there are potential downsides in terms of shipping, quality, and customer service.
U.S. based retailers may provide a more reliable shopping experience, but they may not have the same low prices or diverse product selection.
Ultimately, shoppers need to weigh the pros and cons of each type of retailer based on their individual preferences and priorities.
It's essential to read reviews and research an online retailer before making a purchase to ensure you're aware of any potential issues and can make an informed decision.
If you have any experience with Light In The Box or their services, please leave your reviews below.
Light In The Box Customer Reviews