LaceWigsBuy Reviews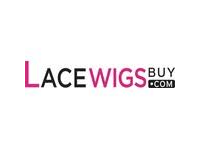 LaceWigsBuy was established more than ten years ago and claims to sell some of the best quality wigs at affordable prices, along with the best possible security, quality, and customer service.
Their website promises that they will not engage in false advertisement, that they provide streamlined buying and payment process, and their products and website are 100% safe and secure. In addition, they provide 24 hour customer service everyday but Sunday.
When ordering products like wigs from an online provider, there is much information that must be taken into consideration to ensure you find the right product for yourself, especially if you are a first time customer.
To help their customers find the best possible wig, their website provides guides for measuring your head and matching your hair color, as well as a description of the materials and types of construction.
If you do order a wig that you are unhappy with for any reason, they do have an exchange and return policy. If you simply need to exchange a wig, you can return your item within ten days of receiving it, as long as it is unworn, unaltered, undamaged, and with tags still attached.
The first time you exchange a product, you can do so completely for free, including the cost of Shipping and Handling. Returns, on the other hand, have a different process.
First, LaceWigsBuy.com asks that you contact customer service with any complaints so they can have a chance to address any issues before you finalize the return. If you feel the need to continue with the return, you can get a full refund, minus a 30% restocking fee.
After completing an order from this company, you may receive promotional emails offering products or special deals from them and their partners. However, all emails you receive gives you the ability to opt out from email communication.
If you have any experience with LaceWigsBuy or their products, please leave your reviews below.
You may also be interested in
LaceWigsBuy Customer Reviews