LaceWigsBuy Reviews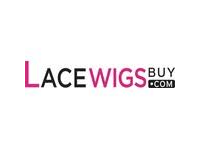 LaceWigsBuy Customer Reviews

Jenny
I don't know why people are giving so bad reviews about lacewigsbuy.
I've ordered few hair products, quality is not perfect but it's ok for the price.
If you are looking for cheap lace wigs or hair extensions, then feel free to buy from them.
Otherwise skip this shop ...
Take care ladies

Min
Please learn from my mistakes. If you buy from this company make sure you use PayPal. Open a dispute immediately in PayPal if your wig is a cheap inferior quality one that looks nothing like that pictured. Lacewigsbuy has a 7 days return policy so don't delay in doing this. Take a picture of the wig to show that it is nothing like the one you ordered. Use the dispute forum to get a return authorisation number. Lacewigsbuy won't refund your money without one. When posting don't follow the instructions listed on the letter contained in the wig box. Don't use USPS as you will not be covered by PayPal Buyer Protection. PayPal requires a tracking number and a proof of posting address that lists Xu Kui, 19-3 building A XinLongDa., MeiZhuanXiao ST.ShangQingSi , YuZhong District, Chongqing,400010, China as the address you returned it to. This is the address PayPal has for Lacewigsbuy. If you don't have proof of postage lacewigsbuy will just say they never received it and you will have lost both the original cost of the wig and the return postage cost as well.

Jeanine
Order from them around May 13. Still waiting on product. Phone, chat doesn't work and they don't return emails until 4 days later which said that there is a delay sorry for the inconvenience. Hope you can wait.
Buyers beware.....

Marilyn
I ordered a wig after reading about them on Pinterest. I ordered a color and when I received the wig the wig looked ratty. The color was much too dark. when I contacted the, to tell them that I wanted to return it they offered me a discount on my next order if I would keep the wig. I know that I would not wear it to I contacted them to return it and paid 35.00 to return it. They have kept me waiting almost a month for my refund and on top of that will charge me a 30 percent restocking fee! Never again!