Kintsugi Hair Reviews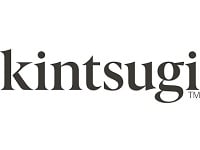 Kintsugi Hair Review: A Detailed Look
Kintsugi Hair markets a line of hair supplements intended to provide women with scientifically-supported formulas that strengthen and beautify hair.
About Kintsugi Hair
Paul Lindsey, the creator of Kintsugi Hair supplements is a self-described hair science expert and the owner of No. 275, a top-rated salon in the heart of Beverly Hills.
In working with clients in Los Angeles, including celebrity clients, Lindsey realized that there was a real need for an active serum that would help support hair growth and improve hair health, strength and density.
Lindsey worked with Dr. Layke and Dr. Danielpour, two cosmetic surgeons in Los Angeles, to learn more about the developing science in cosmetic medicine, including the latest studies around improving hair health.
Products & Ingredients

Kintsugi Amplifying Glaze

One of the company's most popular products is a volumizing serum treatment powered by marine extracts, premium polymers, and restorative protein compounds.
The key active ingredients include proprietary blends developed by leading cosmetics laboratories:
SymHair Force 1631

Developed by Symrise, this formula combines Pentylene Glycol (and) Isochrysis Galbana Extract.
This is a natural extract from a South Pacific Algae that has anti-hair loss and hair revitalizing properties.
According to the company, in their trials, SymHair Force 1631 showed an increase in anagen hair of 10.5% and telogen hair of 11.7% against a placebo. It also showed an increase of hair and density in beard hair.
Overall they state that this ingredient reduces thinning of hair, prolongs the growth phase and delays the entry into the regression phase. It also has hair strengthening properties that prevent hair breakage.
Similar ingredients are found in Keranique - Lift & Repair Treatment Spray.
Procapil

A trademarked plant derived formula that fights hair loss via a two pronged approach targeting poor scalp micro-circulation and follicle atrophy.
First, it works to keep your hair follicles healthy to avoid brittle hair that can break. Next it increases cell metabolism to slow down hair loss.
The product data sheet shows results of a clinical study in which 67% of participants had their Anagen hair (new growth) number increase vs a placebo.
It is oftentimes used in conjunction with or as an alternative to the prescription hair loss medication Minoxidil.
The ingredients are: Biotinyl-GHK (a form of hair vitamin biotin), Apigenin (a flavonoid found in citrus plants, and Oleanolic acid (derived from olive trees).
Kerastore 2.0

The manufacturer claims that this compound can mimic the natural proteins found in your hair. Using the latest technology it can offer targeted repair to damaged hair surfaces.
In other applications it was shown to improve the properties of wet hair, making it easier to remove tangles and ease wet combing.
The remaining ingredients listed on their website are common bases of most hair serums, shampoos, and conditioners.
Overall, the product is focused on restoring hair health and improving density and thickness while preventing future damage from occurring.

Using proprietary ingredients, this supplement aims to support a longer growing cycle for the hair on your head.
Additional Kintsugi Hair Products include:


Awakening Mist - Scalp Tonic
Infused Hydration - Cleansing Conditioner
Moisture Bond - Conditioning Spray
KeraNew - Nourishing Hair Complex (Full Review)


It appears Kintsugi Hair uses a similar formula for all their products.
They attempt to form a unique blend using a base of 3 key proprietary scientifically formulated compounds on top of standard hair care ingredients.
Customer Reviews & Complaints
Kintsugi Hair receives generally positive customer reviews, both on Reviewopedia and other review websites.
The company has an A+ rating from the BBB, with a highly positive customer score of 4.5 / 5 stars from over 80 reviews.
They also have only one customer complaint in the last 3 years, and none in the past year.


Positive Kintsugi Hair reviews commonly mentioned:


Reduction in Hair Breakage and Shedding: Users noted a noticeable decrease in hair breakage and shedding, leading to less hair loss during daily activities like brushing and washing​​​​​​​​​​.


Hair Regrowth, Especially in Balding Areas: Customers experienced new hair growth, particularly in areas that were previously balding or thinning​​​​​​​​.
Improved Hair Thickness and Fullness: Reviews frequently mentioned that hair felt thicker and fuller after using Kintsugi products​​​​​​​​.


Restoration of Original Hair Color: Some users observed that new hair growth came in their original hair color, rather than gray​​.


Positive Effects on Hair Texture: Customers reported that their hair became softer, more manageable, and maintained natural styles better​​​​.


Improved Hair Health After Damage: Users found the products particularly beneficial for hair damaged by treatments such as bleaching, coloring, or perming​​​​.


Beneficial Effects on Nails: Apart from hair improvement, users also reported stronger and healthier nails after using Kintsugi supplements​​.


Several reviews also happily mentioned that the improvements in their hair were noticeable to others, including hairdressers and family members​​​​.
Negative Kintsugi Hair reviews commonly mentioned:


Lack of Effectiveness: Some users reported no noticeable improvements in hair growth, thickness, or overall hair health even after extended use of the products​​​​.

Issues with Customer Service: Complaints about poor customer service, including difficulties in obtaining refunds as per the company's guarantee, were mentioned by several customers​​.

Allergic Reactions: A few users experienced side effects such as rashes and itchiness, suggesting that the product may not be suitable for everyone​​.
Customer Service
If you need to reach someone for assistance you can do so via their email [email protected], their online contact page, or phone number at (800)-935-4601.
The company address is:

22704 Ventura Blvd PMB 439
Woodland Hills, CA 91364-1333
Kintsugi has a 90-Day Money Back Guarantee on all their products.
If you're unsatisfied with a purchase, reach out to their support team to initiate a refund or replacement.
Cost & Price Plans
Kintsugi Hair has positioned themselves as a premium brand in the hair care market and their products are priced in line with that image.


1 bottle of KeraNew costs $78
1 bottle of Amplifying Glaze costs $68
1 bottle of Awakening Mist costs $58
1 bottle of Moisture Bond costs $40


If you buy multiple bottles of any of their products you will get a small bulk order discount.
Competitors and Alternatives
There are many other hair products out there with similar claims of supporting hair growth.
A few examples of this would be Vegamour, Vita Hair, or Hair Therapy.
Each of these are similar, as hair serums or ingestible supplements, that are intended to support hair growth and health, and improve the length of time that each follicle is in its "growth phase."
Many of these other products have more or better reviews than Kintsugi Hair Amplifying Glaze, and are worth comparing and researching to get a better idea of which is the best product for you.
The Bottom Line
Mostly positive customer experiences suggest that Kintsugi Hair products are effective for a variety of hair concerns, including hair loss, thinning, damage, and overall hair and nail health.
Based on the evaluation of their leading product, Amplifying Glaze, it does seem that the company uses ingredients that have at least some clinical evidence towards their efficacy.
It is also reassuring that the company offers a 90 day money back guarantee, which should give you ample time to evaluate any one of their hair treatments.
If you have any experience with Kintsugi Hair supplements, please leave your reviews below.
Kintsugi Hair Customer Reviews