JobCase Reviews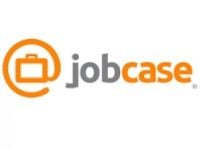 JobCase is a privately owned platform where employers and jobseekers can connect using their online platform.
Jobseekers that are referred to as 'JobCasers'. The company provides connections of over 80 million visitors for vocational, professional and volunteering pursuits.
Products
Employer Solutions
JobCase offers great tools like customized people-search functionalities as well as communications tools. This allows subscribers, enterprises and professional organizations to contact you and export information.
Jobseeker services
Jobseekers can give their information and apply for their desired jobs.
Surveys & Contests
Users who use the company's services can participate in surveys or contests. They give out their contact information such as name and shipping address as well as demographic information such as zip code.
The contact information is shared with the contest or survey sponsors and used to notify the winners and award prizes. The information obtained from the survey is used for purposes of monitoring or improving the use.
Polls
The company conducts polls which are either conducted by the company's representatives, users or even third parties. But, in some cases, the third parties may target advertisements to you based on your answers in the poll.
The company or third parties may then follow up with you via email or messages which are delivered through the company's services.
How Does JobCase Work?
If you are not already a member, you have to sign up. You can either join JobCase via your Facebook, Google, LinkedIn.
After signing up, you will log in using the account you signed up with to apply for jobs. If you are not happy about the company's services you are free to either unsubscribe or delete their account.
Cost and Price Plans
You might be wondering, is JobCase.com free? There are different pricing options on how to best support your business. For recruiting professionals, to promote a job, the price starts at $1,000.
To boost your brand, it starts at $2,500 and to promote a hiring event, the price starts at $5,000. For hiring managers, you get a free job post service, to promote a job; the price starts at $99 while to promote jobs the price starts at $249.
Customer Service
Get in touch with JobCase by contacting them via the contact form on the JobCase.com website and they'll get back to you right away.
Customer Reviews & Complaints
For those who are asking "Is JobCase.com a safe site and legitimate?" There are several reviews and complaints that can help you decide.
Several people, especially employers who were hiring were happy about the data-driven results. Many recruiters were happy with JobCase's commitment after they exceeded their hiring goals.
Others were pleased with the scalability and search using location. They praised the company's ability to recognize their business and the deliverables of high volume hiring teams.
There have been complaints about email spam. Jobseekers complained that they had unsubscribed more than five times but still received numerous emails. Some had never signed up for any emails but kept on receiving them. This annoyed most users while some didn't feel too harassed by it.
Other job seekers kept getting text messages from the company even after sending a STOP notification. Some of the information given by the company was referred to as misleading information.
This caused many job seekers to lose faith in it. Others who subscribed with an aim of getting hired continued getting the same job for a long time even after the expiry date.
Some jobseekers encountered a problem with the App and were not able to post their resume.
Scam calls can also be an issue with any online job search platform, with some of the callers requesting credit card information. Users should be aware of this when submitting information online.
The Bottom Line
For the employers looking to build a workforce, they were pleased with the services offered. Both employers and job seekers can easily search for users, employment opportunities and information about companies.
The system is simplified helping you find users with particular expertise, experience as well as those that you may know from your industry or profession.
As a job seeker, you can also find employment opportunities and information about companies. You can also find content from groups.
JobCase uses your personal information, including User profiles, group's content, and company location pages to inform and refine their search service.
If you have any experience with JobCase or their services, please leave your reviews below.
You may also be interested in
JobCase Customer Reviews
This is a scam! Do not reply to them.

That G
Scam data mining site. I WILL be blocking them at the DNS and Firewall levels. The site doesn't work, *at all*. NO click ever got me to even a job description, let alone any way to apply. it is a SCAM!

fortuns g
Beware of Jobcase it's a scam. People using fake emails to post non existent jobs and scamming people into buying gift cards watch out this guy is fake [email protected]

STAN R
Can't stop scammers on their own site!
Jobcase is overrun with Nigerian 419 "Advance Fee Fraud" scammers advertising jobs for $25-$30/hour with no experience required. Many of us have figured that out because the scammers post from IP addresses assigned to Nigerian ISPs and the bogus checks originate from the Nigerian postal service.
However, don't DARE mention that these scammers are Nigerian when you post a complaint from Jobcase because the PC twits consider the word "Nigerian" to be "hate speech".
They suspended my account when I wrote a post describing how the 419 AFF scammers work, and have threatened other posters as well. What is ESPECIALLY pathetic is while they can ban posters who point out and flag these scams for them, they can't seem to ban the scammers themselves!
They are more worried about the SCAMMERS being offended than about their own users being ripped off...

JT
Worst Job Site in the USA
Don't waste any time on this site. They delete your posted comments and jobs and offer absolutely no support. Many jerks are online and will waste a lot of your time. AVOID AT ALL COSTS.

Jeff
Was forced to sign-up from a LinkedIn "Apply on company site" link. After signing up, was redirected to a pop-up informing me the job was no longer available and suggesting a lot more jobs that were in no way related to the job I had wanted to apply for.
I tried to find settings to delete the account. There aren't any. I filled out a "Contact" form, which when submitted took me to ANOTHER contact form, which required me to fill in my contact info for a THIRD time.
Really awful way to prey on people during the stressful and time-consuming job search process.

Anna
Thanks "May" and "Josh" and "Qwen"
Yes, thank you guys for "stumbling on" my resume like you tripped over it or something. No, I don't want to be an Uber driver. No, I'm not looking for a part time job in Eye Socket Nevada with no benefits. And stop claiming the job is near "Bennett" cause we both know there's not even a gas station there let alone a Fortune 500 company. There isn't one in Ramsey either cause that place is populated by drug addicts and felons. And what kind of people do you hire that have to trip over a resume? You must be in Ramsey after all. Skip this one, mate. Waste of broadband.