Houzz.com Reviews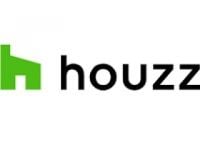 Houzz.com is a website that describes itself as the new way to design a home, beginning as a hobby website and now home to 30 million members and home décor and design lovers around the world.
How Does Houzz Work?
According to their website, Houzz.com began quietly as a side project intended for people to share their home design and décor photos, get inspiration from other people's photos, and to share and offer advice on home projects.
But since its original inception, it has grown rapidly, becoming home to more than 30 million people who are a range of homeowners, home design enthusiasts, and home improvement professionals.
Visitors can go to their website and look at their pictures, information, and inspirational photos by category, including Kitchen, Bath, Bedroom, Living, Outdoor, Lighting, and Décor. They can also search through the Stories and Advice offered by other members.
But perhaps most importantly, their website also says they can help you find home professionals for any project you may have, or to shop for items for your home from a catalog of more than three millions products.
Mobile Options
Currently this website does provide a downloadable mobile application for both iOS and Android devices. At this time, there is no information available on whether or not they will expand their mobile offerings in the future.
Cost & Price Plans
Using this website in any capacity is free for all users, whether or not they choose to enroll in their website as a member.
If you do wish to become a contributing member of their website, submitting your advice, stories, or photos, you will need to create a website account, though doing this is free as well.
Finally, using their website to find a professional or to shop for a product is also free, but of course whatever fees are required to pay for your professional or product will vary depending on your needs and choices.
Refund Policy
As a website that is free to use in almost every capacity that it offers to members, there is no Refund Policy offered by Houzz.com.
If you do use this website to find a home service professional, you will be taken to a third party website in order to finalize your purchase. This website is the one you will need to contact if you have any issues and are considering requesting a refund.
If you do purchase an item for your home that is being sold through the Houzz.com marketplace, you will need to review the individual Return and Refund Policy for the specific item you are purchasing – each item will have a link on its page that will take you to the Refund Policy which applies to that product.
Customer Service Contact Info
Customers who would like to contact Customer Service with any questions, concerns, or complaints can do so by submitting them directly to their website using the Contact Us link.
Is Houzz Legit?
In general, this website appears well liked by users and by other websites, publications, and companies that specialize in home décor, design, and inspiration.
There are some negative reviews of this company that generally have to do with ordering products from their websites. Complaints ranged from issues with long shipping times or delayed product shipping, to believing that the product they ordered was poor or unsatisfactory in quality.
That being said, the vast majority of reviews for this website were very positive, and people found the information on this website helpful or beneficial to their home design needs.
Competitors and Alternatives?
There are many other websites and mobile applications designed to help people find high quality professional workers for their home projects, including HomeAdvisor.com, as well as websites for home décor items, such as Wayfair.com, CasaGear.com, Joss & Main, and many others.
If you have any experience with Houzz.com or their services, please leave your reviews below.
You may also be interested in
Houzz.com Customer Reviews