HomeServe USA Reviews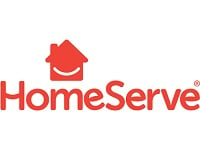 HomeServe USA Customer Reviews

Margaret B
Do not live up to contracted responsiblities
I have HomeServe's exterior sewer line coverage. In 2017 when I attempted to use the coverage I was told that they did not cover clearing a blockage in my exterior sewer line because the plumber would enter the line from the interior of my house. Then, in 2020, they did suddenly cover what I had been denied coverage for in 2017. When they came to clear the sewer line, however, they damaged my home by jetting the blockage. Then I was told that the reason for the blockage could not be determined until the line was less cloudy. Once the line was less cloudy, video of the line showed a belly in the line, but HomeServe refused to honor contracted responsibility to repair the exterior sewer line. They stated that were not obligated to repair the sewer line because there was not blockage to the line at the time the video examination of the line was completed. When the line was cleared, however, the line was too cloudy to permit any examination of the line for problems that would have caused the blockage.

Cheryeal M
I paid for HomeServe for several years and felt comfortable that, as a senior citizen, I had good service plans - for heating and cooling and my interior plumbing and drainage system. When my furnace developed a cracked heat exchanger, which I found in Dec. 4, and the gas company had to turn off service, the HS technician said it couldn't be fixed and that I needed a new furnace. To my surprise, they don't cover heat exchangers, along with a long list of other exceptions. I got a second tech from a local company who repaired the heat exchanger and updated the lines to current code for less than $1000. The HomeServe warranty did nothing for me after being a loyal customer for years. I now am adding to my emergency household repair account and no more HomeServe. Just call me left in the cold in KC. Cheryeal Mack, president, Foxtown East Neighborhood Assoc., Kansas City, Mo.

Deana R
My husband and I had never even heard of this company until we woke up today to find they charged our bank account for $86.88 leaving us exactly ¢0.65 to our names.
We called our bank to put a stop payment to this ASAP.