HomeServe USA Reviews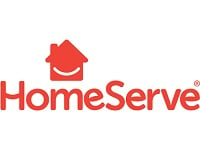 HomeServe USA Customer Reviews

Rafik S
full investigation and Repair
we called the home serve to change the thermostat and instead he damaged the system and I have no A/C and replaced my old thermostat that was working and installed another one simple as we asked but he damaged the system because he did not know how to install it. What a shame it is 100 degree and I regret calling you I am requesting a full investigation. thanks

Gregg R
Big Scam, Impossible to get Customer Service
Worst scam out there. Helps them selves to your accounts without any instruction for cancelling. You're out of luck if misfortune happens within 30 days of policy. Customer service line is evasive and only wants to upsell.

Didi W
All they want is your money...run away
So very nice until you have a claim. Been paying for hot water tank repair and replacement for over 13 years on a water tank that is now 21 years old. Rusty hot water coming from the tank. Affecting laundry, showers, cooking, etc.
Was told insurance would not cover replacement until it leaks or blows, flooding my game room and damaging carpet furniture, etc. and there is no repair to stop the rusty water since the tank is corroded.
Sorry for the inconvenience is their reply. Would they like to bathe their children or wash their face in the morning in rusty water? How ridiculous is that? Save your money.
I STRONGLY SUGGEST YOU AVOID THEM
After making a payment for 1 full year on my master card, 3 weeks later I receive a letter saying they haven't received payment. After talking to Alexi who works for homeserve, she asked me if - - - -was my last 4 numbers on my credit card and also said is this your expiration date. I said yes so how can you say that you never received payment.
A week later I talk to Julie and again she asks the same questions. I said you people are a joke. I emailed them the following. The 3 pages that was sent to me to be filled out, was filled out with all my information, signed, and dated. A copy of my credit card statement, a copy of my bank statement and a copy of my checkbook register all showing it was paid.
They are still saying that they haven't received payment. I did notify better business bureau to report them. They truly have dishonest people working for them and may also be a dishonest company. I would be happy to send anyone all my information so that they could see for them selves.
Strongly suggest you avoid them
I received in the mail about HomeServe on 10-31-20. I filled the 3 forms out putting my credit card information, signing it and putting my email address and phone number. I paid this on 11-3-20. Being paid on 11-3-20 on my credit card then paying and deducting from my checking account. Both statements clearly show both paid on 11-3 -20 for $95.76.
On 11-25-20 I receive a letter in the mail stating that they have not received payment. I spoke with Alexi after I called and she asked if - - - - these 4 numbers were the last 4 on your credit card AND THEN said is this the expiration date. I said yes so if have that information how can you say that I did not pay.
It's been 2 weeks now and they are saying they are researching and can't find anything. I email all copes back to them for viewing. The 3 pages form sent, a copy of my bank statement and a copy of my Master Card Statement.
WHAT A JOKE. WE THINK THEY HAVE SOMEONE INSIDE BEING DISHONEST. I STRONGLY SUGGEST YOU AVOID THEM

Maurica W
Do Not Agree To Anything! Say No! Do Not Sign Up!
This company is a complete rip off. Do not give them any of your hard earned money. You are better off putting money away each month in a shoe box to cover any home repairs you may need. They use words to make you feel comfortable and then when you need the service they change the wording.
And now they know all the small print in the contract you agreed too. Only to tell you it isn't covered and didn't you read your information on your policy. They prey on senior citizens. Shame on all of you that work for that company!

Tom L
Avoid Homeserve at all cost
The natural gas line to my 87 year old mothers house was shut off by the gas company due to a leak. My mothers only income is $1200 monthly, but she paid her monthly payment to Homeserve for many years to cover this gas line. When I called them 8 days ago, it took 2 days for them to send a plumber out for an estimate. 8 day into this mess, I still don't have any information from Homeserve except for them to tell me that most of the repair will not be covered because of some fine print they came up with.
Every time I call Homeserve I get a different person and I need to re-explain the problem from the start, then wait 20 minutes while they research the job. My mother has been in her house without any heat or hot water and I am no closer to getting her gas line repaired than I was a week ago.
Think long and hard before you throw your money away to Homeserve. Mike Rowe I'm sure is very proud of putting his name on this company.

Robyn L
Scam Robbing Senior Citizens
My parents paid for this service for 7 years. When they needed it in 2020, we waited 3 days. It took that long to get a CLAIM NUMBER. Still no plumber. Fun fact, I was able to call a local plumber and schedule an appointment for Friday, 2 days later, so a total of 5 days, but HomeServe was predicting 2 WEEKS before one of their contracted plumbers could come to my home. So my husband and I did the work ourselves. $200 later, the blockage is cleared, the insurance SCAM is canceled, and I will be filing a small claims suit for their 7 years of premiums. The best part? When I canceled, the guy tried to act like we'd EVER come back as customers. I laughed and said No.

Margaret B
Do not live up to contracted responsiblities
I have HomeServe's exterior sewer line coverage. In 2017 when I attempted to use the coverage I was told that they did not cover clearing a blockage in my exterior sewer line because the plumber would enter the line from the interior of my house. Then, in 2020, they did suddenly cover what I had been denied coverage for in 2017. When they came to clear the sewer line, however, they damaged my home by jetting the blockage. Then I was told that the reason for the blockage could not be determined until the line was less cloudy. Once the line was less cloudy, video of the line showed a belly in the line, but HomeServe refused to honor contracted responsibility to repair the exterior sewer line. They stated that were not obligated to repair the sewer line because there was not blockage to the line at the time the video examination of the line was completed. When the line was cleared, however, the line was too cloudy to permit any examination of the line for problems that would have caused the blockage.

Cheryeal M
I paid for HomeServe for several years and felt comfortable that, as a senior citizen, I had good service plans - for heating and cooling and my interior plumbing and drainage system. When my furnace developed a cracked heat exchanger, which I found in Dec. 4, and the gas company had to turn off service, the HS technician said it couldn't be fixed and that I needed a new furnace. To my surprise, they don't cover heat exchangers, along with a long list of other exceptions. I got a second tech from a local company who repaired the heat exchanger and updated the lines to current code for less than $1000. The HomeServe warranty did nothing for me after being a loyal customer for years. I now am adding to my emergency household repair account and no more HomeServe. Just call me left in the cold in KC. Cheryeal Mack, president, Foxtown East Neighborhood Assoc., Kansas City, Mo.

Deana R
My husband and I had never even heard of this company until we woke up today to find they charged our bank account for $86.88 leaving us exactly ¢0.65 to our names.
We called our bank to put a stop payment to this ASAP.