HomeServe USA Reviews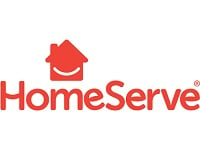 HomeServe USA Review: A Detailed Look
HomeServe USA is an independent home repair service plans provider that covers services for plumbing, heating & cooling or electrical repairs.
The company states that they work with 600 partners throughout the US and Canada and that, since 2003, they have provided their services to over 4 million customers.
How Does HomeServe Work?
According to their website, more than 64% of consumers do not have the $1,000 on hand that they need on average to cover an unexpected, emergency home repair.
HomeServe USA points out that many people believe that when there is a problem with their sewer or other home utility piping, the repairs are the responsibility of the utility company or the city in which they live.
Unfortunately, many times this simply isn't the case, and the homeowners themselves are responsible for these repairs which often end up being in the thousands of dollars to fix.
The goal of HomeServe USA is to provide their customers with a home service repair plan that will cover the repairs not covered by insurance or by the utility companies themselves.
Their website says that they offer affordable plans which provide repair service 24 hours a day, seven days a week, with all repair work being done by local, licensed, and insured technicians with a $0 deductible and a one-year guarantee on all covered repairs.
Cost & Price Plans
The website is very clear that in order to determine pricing, customers will need to submit their personal residential zip code to the computer and see what kinds of plans will be available in their local area.
There, you will be able to see the costs of the different kinds of plans that you may want to purchase.
The website does say, however, that their plans can be as low as $4 per month, though it appears that they charge their fees annually rather than monthly.
Refund Policy
Unfortunately this website does not appear to offer their customers any information regarding the opportunity to cancel their service and to receive a refund.
Generally speaking, most companies that offer their customers the opportunity to pay month-to-month without long term contracts will not provide a Refund Policy.
Companies that ask customers to pay for memberships annually may offer a policy that will provide a refund of fees paid as long as the service is canceled within the first 30 days.
This website does not indicate either of these approaches, so concerned customers will need to speak to a company representative regarding what policies, if any, they have regarding refunds.
Customer Service Contact Info
Customers who wish to speak with Customer Service about their questions, concerns, or complaints can do so by:


Phone: 855-336-2465
email: [email protected]
Website's Live Chat feature when available.
HomeServe Reviews and Complaints
HomeServe appears to have mixed to negative customer reviews found online.
Consumer Reports conducted a review of HomeServe USA and other similar emergency repair service plans and concluded that most consumers should avoid these types of paid plans.
Their report does reference a lawsuit filed against this company for misleading customers about the nature of some repairs and whose responsibility certain repairs were.
HomeServe USA did not admit wrongdoing but they did choose to settle the lawsuit.
The reality, according to Consumer Reports, is that homeowners who have home insurance are better off simply taking the money they would pay into an annual plan and saving that money in a savings account to put toward repairs only after they know for a fact that the repairs are not covered under their home insurance plan.
Competitors and Alternatives?
As mentioned above, there are different companies that offer similar services, but specific companies will be different depending on where you live and the type of coverage you hope to invest in.
If you have any experience with HomeServe USA or their services, please leave your reviews below.
You may also be interested in
HomeServe USA Customer Reviews