HomeAdvisor Reviews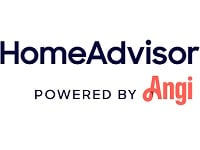 HomeAdvisor is a company that states it has helped over 25 million homeowners find trusted home improvement and repair professionals and does not require a membership fee for users looking for service providers.
The HomeAdvisor Pro Finder claims to be easy to use, with just three easy steps to find a service provider. First, you select the project category that best matches your repair or improvement need.
You may be asked follow up questions to ensure that you are being directed to the right professional for your job.
After you have submitted you information, you will receive information on up to four different pre-screened, local home improvement professionals.
Finally, these providers will either contact you, or you can access their contact information in order to get in touch with them on your schedule.
They promise that their service providers have passed a rigorous criminal and financial background check.
In addition, if you have any complaints about the service you have received, you can file your complaints with HomeAdvisor.com, as well as post a rating and review, not unlike Angie.com, a similar provider website.
HomeAdvisor also offers additional tools to their users to help them choose the right service provider. One of these is The Cost Guide, which allows you to see the local and national average costs for projects like the one you have.
Others include the Resource Center, which includes guides to projects you may be considering so you can better understand the scope and depth of what might be needed, or the Home911 App.
This is a mobile app which gives you 24/7 access to emergency repair providers if you should ever need it.
You will never pay any fees for the matching services provided by this website. All fees are paid by the professionals who are recommended to you, since they have been provided with new client leads.
If you have any experience with HomeAdvisor or their services, please leave your reviews below.
HomeAdvisor Customer Reviews