Goat.com Reviews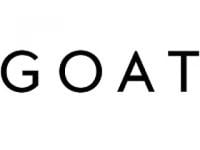 Goat.com is an online seller of new and used sneakers, apparel and accessories.
Goat states they verify the authenticity of resale products using a combination of methods, including machine learning technology. The company also offers a mobile app for both Apple and Android devices.
How Does it Work?
Goat was co founded by creator Eddy Lu, who launched the startup in 2015 with the goal of making it easier to bid on shoes without the risk of being duped into purchasing counterfeits or fake shoes.
The website uses actual human inspectors and image recognition to sell and trade collectible shoes.
As a consumer, you can sell or buy your sneakers on Goat.com. Last year, sellers made over $2 million from the app, making it a good way for people to clean out their closets and upgrade their style.
As a seller, Goat removes many of the concerns over unwittingly reselling fraudulent products. The screening program utilized by Goat offers users a reliable way to buy and sell their shoes.
In order to list your shoes, a seller must send in seven photos, each of which must match a list of requirements.
Goat will then determine whether they are real and safe to list, using a database of real and fake versions to figure out the legitimacy of the shoes.
As a seller, you can bid on shoes just as you might on eBay. The seller then ships the shoes to Goat's headquarters, where they are inspected carefully for damage and authenticity.
You can find or sell just about any kind of shoes at below retail price on Goat.com, with top brands including Yeezy, Gucci, and Air Jordan.
Cost and Price Plans
The price of shoes on Goat.com varies, but generally is slightly more expensive than eBay or other comparable bidding websites.
Much of the cost associated with each pair of shoes have to do in where it is shipping from, and how heavy the shoes are.
That being said, many people prefer Goat.com because, although shipping and product expenses can be somewhat high, products are shipped out on a consistent, predictable schedule. Flat rate shipping is available in many areas.
As a seller, you will spend less money -and maintain a better reputation - if you uphold certain standards of Goat.
For example, you need to make sure your shoes arrive on time and in the appropriate condition - you can be penalized with a higher commission rate taken by Goat if you do not meet these standards.
In some cases, sellers can be charged a commission as high as 20 percent.
Customer Service
Goat.com has exceptional customer service, with multiple methods of support listed on their website. You can contact them via email at [email protected].
The company also has a mailing address listed on its website profile. Unfortunately, there is no publicly listed Goat.com phone number.
Customer Reviews & Complaints
The company has positive rankings with the BBB, with most criticism regarding the company's services or products in some way. These are typically related to seller performance and shipping issues.
Customers and sellers alike appreciate the company's reasonable return policy. You have three days from receiving your shoes in which you can request a return and ship your shoes back.
Goat will refund you the amount paid, minus all shipping expense.
Competitors and Alternatives
Goat.com isn't the only sneaker reseller on the market.
There are so many people who aim to turn a profit by selling shoes online, and so there are other websites in addition to the Goat.com from which you can buy or sell a pair of sneakers.
Flight Club is one popular company, started in New York City in 2005.
This shop runs on consignment and offers nearly every pair of Yeezy or Air Jordans you might want. Unfortunately, this shoe shop is mostly a brick-and-mortar shop, and can be hard to access online.
Stadium Goods is another popular option. This website is relatively new, and consists of an online marketplace in addition to a consignment stop.
The store is best known for their physical location but also offers Nike, Alibaba, and Nordstrom products online, too.
Finally, in the battle between the shoe stores, you also have to consider Goat vs. Kixify. Kixify is one of the globe's largest sneaker marketplaces, and works in a manner that is similar to Goat.
Unfortunately, products can take longer to ship, with the shipping rates left up to the individual seller to determine.
Can I Trust Goat.com?
With plenty of reviews and users on the app - currently, the app has nearly 100,000 sellers with several million members and satisfied customer reviews- there is plenty of reason to trust Goat.com as a way to buy or sell your shoes.
Customers like that it is less complicated to use than is eBay, and that sellers can often list the shoes for a higher price than they might fetch on other platforms.
Where to Buy?
You can only purchase shoes from Goat.com via the company's website, as they are a direct reseller and selling platform.
The Bottom Line
Goat.com offers a method of buying sneakers that is considerably less of a hassle than buying from eBay or another online marketplace.
The company has a system that ensures you will not be scammed, either as a seller or as a buyer, and makes it easy to find a pair of sneakers you will love.
With minimal fees and affordable shipping rates, this company is one you just have to try.
If you have any experience with Goat.com or their products, please leave your reviews below.
You may also be interested in
Goat.com Customer Reviews