Full Sail University Reviews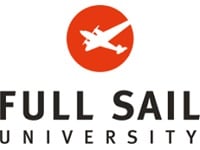 Full Sail University Review: Legit or Scam?
Full Sail University is a trade school specializing in higher learning that offers a variety of degrees in audio, film, design, computer animation, and other fields.

Full Sail University is located in Winter Park, Florida, and was founded in 1979.
How Does it Work?
Full Sail University is often called a 'scam' by former students for a variety of reasons. Perhaps the largest reason is the high expense of receiving an education there.
Tuition ranges from around $36,000 to around $75,000 for a full degree program. Students frequently complain of having paid such high tuition prices and yet still having difficulty finding a job in their field.
Now, many students of universities all over the nation make the very same complaint, especially with the current state of the economy and job market.
What makes Full Sail University different, however, is that they are a for-profit institution.
Controversy Surrounding For-Profit Schools
For-profit schools have a laundry list of complaints and criticisms lodged against them on a regular basis. The biggest issue by far with for-profit schools is their accreditation.
For-profit schools like Full Sail University have federal accreditation through the Accrediting Commission of Career Schools and Colleges (ACCSC), which is a third party, independent commission recognized by the US Department of Education to accredit schools.
However, this accreditation is incredibly specific, and unlike regional accreditation given to public universities and colleges, it is not necessarily recognized or accepted by other schools or employers.
This means that whatever credits you accumulate at Full Sail University will not transfer to or be accepted by other universities if you need to transfer.
In addition, if you receive a bachelor's degree at Full Sail and are looking to another institution to receive a Master's degree, they are not guaranteed to recognize your bachelor's degree.
In addition, former students have complained their employers have not recognized Full Sail degrees, meaning they were not promoted or given salary compensation for having received a higher degree.
This problem has become so prevalent in the United States, that the Federal Government is proposing legislation that would make for-profit colleges ineligible for student loans funded by the Federal Government.
Is Full Sail University Legit?
Well, despite the complaints both from former students and employees, what Full Sail University is doing is completely legal.
Other for-profit institutions with potential accreditation problems include Phoenix University and DeVry University, as well as most culinary and art institutions.
However, it is up to every student who is entering college to think long and hard about the money it will cost to attain a degree, as well as whether or not that institution or degree will work for them.
Researching that school's rankings and reputation for the degree you wish to receive, as well as their graduation and job placement rate is absolutely necessary before you take on the financial commitment.
If you have any experience with Full Sail University or their services, please leave your reviews below.
Full Sail University Customer Reviews