From You Flowers Reviews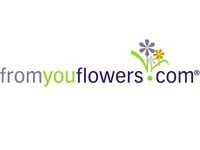 From You Flowers states they are the largest privately owned online flower company and will strive to make their customer's experience unforgettable.
How Does FromYouFlowers.com Work?
Like any other online retailer, customers simply need to go to their website to search through their available products and choose the ones which are most relevant for your needs.
From You Flowers arrange their products into categories including Birthday, Occasions, Get Well, Sympathy, Flowers, Plants, Gift Baskets, Same Day Delivery, and more.
Reputation
Unfortunately FromYouFlowers.com has a variety of unhappy customer reviews for their website. The complaints generally have to do with issues of delivery not being on time, though there are other complaints of orders not being fulfilled to instructions.
Customer Service Contact Info
Customers who would like to contact their Customer Service team with questions, concerns, or complaints can do so by phone at 800-838-8853, by email at [email protected], or by traditional mail at 143 Mill Rock Road East, Old Saybrook, CT 06475.
Cost & Price Plans
FromYouFlowers.com.com has a wide range of products that you can choose from, so their prices have a wide range as well. Products are categorized in price ranges from under $40 to over $60, depending on what you order.
Customers should always keep in mind that these prices do not include choices for personalization, like vase choices or gift wrap, as well as your personal instructions for delivery.
Refund Policy
FromYouFlowers.com.com does not really have a Refund Policy, but they do offer a guarantee to their customers. This guarantee promises that if you are not satisfied with our service for any reason feel free to contact us.
Depending on the issue you are having, customers can choose to either have their money refunded or a new product redelivered. Customer Service is available to help 24 hours a day.
Competitors and Alternatives?
There are many other online services available that specialize in providing their customers with flowers and sometimes live plants as well, including ProFlowers.com and many more.

If you have any experience with From You Flowers or their products, please leave your reviews below.
From You Flowers Customer Reviews