FromYouFlowers Reviews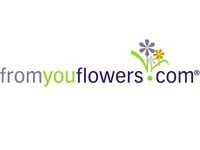 FromYouFlowers is a company that states they are the largest privately owned online flower company, and will strive to make their customer's experience unforgettable.
How Does FromYouFlowers.com Work?
Like any other online retailer, customers simply need to go to their website to search through their available products and choose the ones which are most relevant for your needs.
From You Flowers arrange their products into categories including Birthday, Occasions, Get Well, Sympathy, Flowers, Plants, Gift Baskets, Same Day Delivery, and more.
Cost/Price Plans
FromYouFlowers.com.com has a wide range of products that you can choose from, so their prices have a wide range as well. Products are categorized in price ranges from under $40 to over $60, depending on what you order.&nbsp
&nbsp
Customers should always keep in mind that these prices do not include choices for personalization, like vase choices or gift wrap, as well as your personal instructions for delivery.
Refund Policy
FromYouFlowers.com.com does not really have a Refund Policy, but they do offer a guarantee to their customers. This guarantee promises that if you are not satisfied with our service for any reason feel free to contact us.
Depending on the issue you are having, customers can choose to either have their money refunded or a new product redelivered. Customer Service is available to help 24 hours a day.
Customer Service Contact Info
Customers who would like to contact their Customer Service team with questions, concerns, or complaints can do so by phone at 800-838-8853, by email at [email protected], or by traditional mail at 143 Mill Rock Road East, Old Saybrook, CT 06475.
Reputation
Unfortunately FromYouFlowers.com has a variety of unhappy customer reviews for their website. The complaints generally have to do with issues of delivery not being on time, though there are other complaints of orders not being fulfilled to instructions.
Competitors and Alternatives?
There are many other online services available that specialize in providing their customers with flowers and sometimes live plants as well, including ProFlowers.com and many more.

If you have any experience with FromYouFlowers or their products, please leave your reviews below.
FromYouFlowers Customer Reviews

Irene B
Do not order flowers from FromYouFlowers.com
What you order is not what your recipients receive. I ordered 10 Premium Christmas Spirit Bouquets in December 2020. Only one received was like the premium picture on the website and one was never received. The rest of the bouquets were much smaller than the pictured image on their website and did not look like the image either. They contained different flowers - not what I ordered.
The company doesn't care about the customer. After many emails and communications, I finally received credit for the flowers not received. A minor adjustment was made for the other flowers. Out of frustration and having wasted over 10 hours fighting with this company, I decided to let it go but tell the world not to order flowers from FromYouFlowers.com. I hope to save you time and money.

John P
Ordered premium arrangement and received flowers that did not even meet standard arrangement shown on web site. Customer service offered to send replacement arrangement. Too late for special event so gave me $21 refund on $100 order. Would have done much better going to local supermarket

John H
With Covid hurting us financially we have become almost homeless. But an Anniversary is special so i made the sacrifice to get flowers. Bad idea to not go myself. They never showed up at all. They would not immediately give a refund until "investigated" so I could buy others.
Basically it ruined the needed surprise my wife needed for our anniversary. More disappointing than I can express. Would never recommend. Customs service is sub par.

Tammy B
Service Sucks and CS lies.
Order was placed at 9:52am est. When I contacted customer service many hours later, they LIED and claimed to have missed her, our daughter in law during a delivery attempt. She had been at work all day. After FYF refunded the expedited delivery fee I paid for, our diL tells me she was getting in her car, 7 hours later, when the delivery person pulled up to make the delivery. This kind of service SUCKS!!!! I will never use your business again!!.

Cindy L
NEVER USE THEM - IT'S A SCAM
Absolute terrible! They reported Valentines flowers were delivered, and they weren't. When I called, emailed, and used their chat option they never had any answers nor would they help. NEVER USE THEM - IT'S A SCAM.

Mike P
Spent $65 dollars for mother's 90th birthday and flowers never came. They emailed to say they were but people were there when they said they were delivered and they definitely were not. Have not gotten any help from their customer service at all so far

Kennedy P
Never Delivered and terrible service
I spent 70 dollars on flowers and a vase. It never came I had to call them 3 times and ask for a refund. They told me they refunded me and I would get an email. I never received it, or the refund at all. DO NOT BUY FROM THIS COMPANY.

Susan
Ordered the tulip vase which was full of tulips and tulips only. Beautiful flowers and plain, simple vase!
What my Mother received for Mother's Day was a standard dollar store vase with a BUNCH of greenery and MAYBE 7 tiny tulips! (My sister said they were VERY small!)
My mother is 81 years old and I don't know how many more special occasions we have left with her. It was very hard not to see her this year and I wanted something really pretty for her.
I WILL NOT ORDER FROM THIS COMPANY AGAIN!!!

Jackie
I order "You're in My Heart" Premium for $84.99 added balloons. The picture on their website shows about 4 dozen flowers.
What was received was a dozen flowers and the balloons were flat.
This was for my mother-in-laws 80th birthday and we could not celebrate with her.
I am so embarrassed that that she received this.
If I could give them zero stars I would.
Pathetic what is on their website is not what you receive.
BE CAREFUL

Mike
This company is a JOKE! I placed an online order on 5/2/2020 for delivery on 5/5/20. Then paid an "Expedited" fee to have the flowers delivered before noon. NO FLOWERS. This is for my 13th Wedding Anniversary. Tried to chat with customer service, agent log's in and says "How can I help you" after putting a very clear description of the issue. After typing it again, no response from the agent after 10 minutes. I will NEVER do business with this garbage company again. I had to show a picture of the $165 flower arrangement I ordered to the wife that never showed up, so she knows I didn't forget. Not only do I not have flowers on my Anniversary, I must file a dispute with my CC company!!! Absolutely inexcusable, hope they go bankrupt!

Kristen M
I ordered flowers yesterday and paid the extradited fee of $4.99 to be delivered by noon today, which it was not.
The flowers that arrived late today looked nothing like what I ordered and the arrangement was ugly. Please don't ever do business with this company.

Frank J
Never delivered and poor customer service!
I called mom on Mother's Day and she said she never received my flowers from "fromyouflowers.com" and I am requesting a refund. I even called the company yesterday and they said the flowers with vase was delivered Friday evening. They now say it will be delivered today, it's 3:23pm eastern, serious?