FreeShipping.com Reviews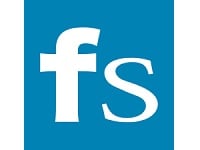 FreeShipping.com is a website that gives its users the ability to get free shipping at over 1,500 websites, either through instant free shipping awards or mail in rebates awards.
How Does it Work?
With a FreeShipping.com membership, users can get free shipping awards without any requirements for minimum spending, as well as free shipping on any returns and access to coupons.
FreeShipping.com has been online for more than ten years, and claims to be the leading subscription based shopping portal on the internet. Anyone who is interested in signing up for a membership may take part in a 30 day trial of their services.
All you have to do is create your account and register up to three credit cards with the FreeShipping.com site.
Then when you wish to purchase something, simply start at FreeShipping.com and use their website index to find the site you would like to shop at.
As long as you make your purchases using one of your registered credit cards, all purchases will be protected under the benefits of your membership, including the Complete Price Protection.
The Complete Price Protection benefit says that qualified purchases are covered by a 90 day low price guarantee. If you find that item for less within 90 days of purchasing it, FreeShipping.com will pay you the difference.
If you decide that you don't want to be a member of FreeShipping.com, you must cancel during the 30 day trial period to avoid charges.
If you do want to maintain the membership, simply do nothing and you will automatically be charged the $12.97 monthly membership fee.
If you have any experience with FreeShipping.com or their services, please leave your reviews below.
You may also be interested in
FreeShipping.com Customer Reviews