FreeShipping.com Reviews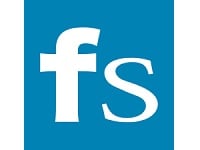 FreeShipping.com is a website that gives its users the ability to get free shipping at over 1,500 websites, either through instant free shipping awards or mail in rebates awards.
How Does it Work?
With a FreeShipping.com membership, users can get free shipping awards without any requirements for minimum spending, as well as free shipping on any returns and access to coupons.
FreeShipping.com has been online for more than ten years, and claims to be the leading subscription based shopping portal on the internet. Anyone who is interested in signing up for a membership may take part in a 30 day trial of their services.
All you have to do is create your account and register up to three credit cards with the FreeShipping.com site.
Then when you wish to purchase something, simply start at FreeShipping.com and use their website index to find the site you would like to shop at.
As long as you make your purchases using one of your registered credit cards, all purchases will be protected under the benefits of your membership, including the Complete Price Protection.
The Complete Price Protection benefit says that qualified purchases are covered by a 90 day low price guarantee. If you find that item for less within 90 days of purchasing it, FreeShipping.com will pay you the difference.
If you decide that you don't want to be a member of FreeShipping.com, you must cancel during the 30 day trial period to avoid charges.
If you do want to maintain the membership, simply do nothing and you will automatically be charged the $12.97 monthly membership fee.
If you have any experience with FreeShipping.com or their services, please leave your reviews below.
You may also be interested in
FreeShipping.com Customer Reviews

JD H
BEWARE THIS COMPANY IS A SCAM...
If you shop online with KOHL'S, Macy's, overstock, BEST BUY, Lands End, Lowes, Groupon, Nordstrom rack, Home Depot and many others BEWARE. If you get a pop up window that says "10% Cash Back, Free Shipping & More!" it's a SCAM! Read the fine print because they charge you $1.97 for a 7 day trial then if you don't cancel within the 7 days they will change your bank account $12.97 per month until you see the unauthorized debit on your paper statement from your bank.
They charge you even if you never use their service. You think you're paying for your cart and getting "free shipping" but you're just getting scammed. How reputable companies like KOHLS agree to do business with a SCAM company like FreeShipping.com is beyond me. If you contact the company's customer service all you get is some uneducated moron that wants to argue with you. So beware, if you get a pop up when shopping online from FreeShipping.com don't click on it!! You will be sorry. We never used this service, did not agree to membership and have been charged since November of 2018 a fee we never agreed to. That is over $767.00 for free shipping.

PieBaker
I got an email saying welcome to your free offer. Next thing I know I'm getting build $13 a month, even though I did not accept the offer. This is a scam!

Marshall
It really is a great service. Better than Amazon Prime
I have used them for well over a year and never had a problem. The only exception is a couple of times a purchase did not credit automatically and I had to email a receipt. I have made a profit every month I've used them. The 10% cash back is awesome. Now I can buy just 1 item on sale and not pay more in shipping than the item costs. Great for using up Kohl's cash before it expires without having to order more to qualify for free shipping.
All of these people claiming to have been "scammed" most likely signed up without reading. This company advertises on a lot of sites saying "Want free shipping today?" Or something similar and suspect a lot of people click yes and don't read. However, if people are mad at anyone it should be with the company they chose to do business with that includes a definitely sneaky ad in at checkout. Those retailers are profiting from that ad money, and the retailer you made a purchase from is the one that gave freeshipping.com your payment information. At least be mad at th right company!

R. F
SCAM ALERT!!!! They charged my bank account $19.00 and I never signed up for this!! I was supposed to log in to my account but I don't have an account with them!! Now they asked me for the first 6 and last 4 numbers of my card number!!
I asked if they were crazy and told them they were just wanting to SCAM more money!! I said, if I supposedly had an account with them it should be in the server. My bank canceled my card and a report has been made to the police. WATCH OUT!!!!!!!

Natalie
Just ok at first but got worse
This was ok from the beginning, more difficult to use and get cash back than shopsmarter. Then I was canceled without notice and a ton of cash back denied with no reason that I couldn't even see or access because they canceled my account.
They said I had 2 accounts which was completely inaccurate and not true. I had signed for a trial a year earlier and canceled. I re-signed up almost a year later and 6 months into it they canceled my membership with no notice.
Seems as if they only want you as a member if you don't use it much. I called in twice asked to be reinstated, confused as to what I did wrong by signing up for a free trial and canceling. Is that not the point of a trial, to try it?! I was told it would be escalated and I would hear from management without 24 hours. I never heard from them. Shady.

Imelda M
Free shipping irregularities...
Initially I was charged $ 2.00 immediately after an order I made with FTD. No rebate or info about the shipping cost of the $ 17.99 flower delivery, I paid.Free shipping states that after immediate cancellation or within 30 days if not cancelled, I will be charged $ 12.95.
Well, within 6 day, my Credit company notified me that Free shipping has charged $ 13.00 on my credit card acct. which they declined. Thx .to them.
This an unauthorized charged and I have cancelled my membership and/or connection with this company.

Kelly D
A 4-rate company with seriously poor customer service
Lousy, lousy lazy customer service, esp Mike who is particularly lazy and unhelpful. FreeShipping frequently skips transactions (8 in May/June) and then tells you to find your own documentation and resubmit it.
You can never delete an email or receipt, and you have to constantly check your rebates and match them against your receipts. Please save yourself some time and money and find a different, reliable service.
You will find there is no one you can talk to or complain to, or indeed, anyone who cares about you at all...

Paul S
Signed me up without permission. Claimed they couldn't find my account when I called to cancel. I had to have my bank issue a new card to get the charges to stop.

Meyer T
It's misleading but take advantage and make money!
I love that people don't read fine print on anything!
Yes Freeshipping.com is misleading, yes it says you will get 10 bucks in big letters!
Read the details and see if it's worth it for you!
You feel like you're getting scammed?
Scam the scammers and use the site to make big bucks that will be well over $12.95 a month they charge!
I use Shopsmarter and Rakuten and this site and boy due I cash in on their perks. My side income from these sites are close to 900 dollars a year.

Benny G
Dear Freeshipping.com, I reasently found out there was $13.00 missing from my debit card and I want to know why they took this money from my card and if it is going to be replaced Thank You Benny Gurule.

Edward H
Freeshipping.com credit card charge
I never signed up for freeshipping.com and as of today there is a $2.00 charge on my credit card.
I am filing a police report and I have canceled my credit card.
I would never sign up for or give freeshipping.com my personal information. What a scam.

Kathie C
I suppose many have a problem with it because of the 12.97 monthly subscription fee. Well if people would read the print before they sign up then they would SEE that it says it would charge that amount a month but if you are not wanting to be a part of the club then CANCEL the membership before 30 days. I LOVE this company because they make it very easy for you to follow and understand. I like the fact that I can go on Amazon and spend something that might cost 10 dollars plus shipping and I end up getting sometimes 10 dollars back! Can't beat it! I do all my shopping online and business online anyway. I have even purchased some items for a couple of my friends and I got CASH BACK on the toTAL AND a rebate of 9.99 if you like to shop online a lot you have to be a part of the membership. If you like to buy and sell things oh my gosh this is for you. But don't take my word for it of course but this is an honest review from an active membership holder.

Sarah G
Worst customer service I have ever received! I will NEVER do anything with company again. Asked for a manager and got hung up on, called back in and the same rude rep I was dealing with answered and hung up on me again. I cant't believe someone with as little class as this rep had is still employed. If she was my employee (I'm a manager and have been in customer service myself for over 20 years) she would've been fired on the spot.