Fitnus Smartwatch Reviews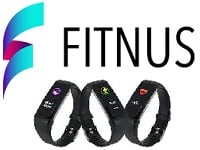 Fitnus Smartwatch Customer Reviews

Yvonne
Even better after 7 months.
I have had my watch now for 7 months. The numbers are all correct when compared to my doctor's equipment. The watch stays charged for nearly 2 weeks. I get notifications from my phone even when my phone is on do not disturb. A plus for me!
Most recently I have had cataract surgery. This watch was set and ready to be programmed to alert me when it is time to put in eye drops. Perfect.

Ray W
We bought two watches and I truly had high hopes that they would be as advertised. Alas this was not to be, the numbers are all off.
And now one of them will not stay charged for more than 3 days. I think that it was a complete waste of money.

Jack P
This watch seems to have some really useful features, but you cannot access any of them without paying for a "membership". A complete scam!

Liz M