Fitera Reviews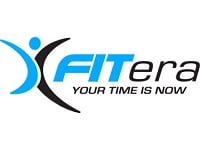 Fitera is a fitness and weight-loss company, created by Chad Tackett, which promotes several products, including The Fast Track to Fat Loss Program, and states that they want to give users everything they need to lose weight fast.
How Does Fitera Work?
According to the Fitera website, they understand that not only do many people in the US struggle every day with their weight, but that this struggle is not just for superficial reasons, but for many people is actually a struggle for their lives.
Many of these same people have used fad diets or extreme workout programs and have potentially lost some weight, just to put it all back on because these types of severe diet and exercise simply cannot be maintained over the long term.
The Fast Track to Fat Loss Program says that is not how they work. Instead, when you sign up for their program, they will give you everything you need to lose ten pounds in one week, and then further instructions on how to lose more weight and keep it off.
When you sign up for their program you will receive a step-by-step blueprint for results, that includes no guesswork – you will be told exactly what to do and when.
In addition, they'll help you adapt your plan for your own budget and schedule, or even just your own personal preferences.
This blueprint will also include a guide on how to combine the right foods at the right times in the right amounts for the best results possible, all while making sure that you never feel deprived.
Reputation
Though this company claims that it has been around for more than twenty years, there is a surprising lack of reviews available for this workout program or its creators, with the only apparent reviews being written by affiliate or partner websites, making it difficult to know to what degree these reviews might be biased.
Considering how long established they claim their program is and their unique offering of paying people for using their program instead of the other way around, it is odd that there is not more information available online about this program.
Customers who decide to try this program for themselves should be very cautious and should prepare themselves in case there are any additional sales or purchases this company encourages you to make after you become a member, as their Refund Policy is explicitly only applicable to the initial $6.95 fee you pay for their membership dashboard.
Customer Service
Customers who would like to contact their Customer Service team with questions, concerns, or complaints can do so by phone at 866-796-7204 or by email at [email protected].
Cost & Price Plans
The biggest promise being made by Fitera is actually not the weight loss promises, but rather that they let their customers download their program entirely for free, stating that not only can customers get their plan for free, but they will also pay you $500 when you successfully lose weight using their program.
Unfortunately, it would be more accurate to say that this program is nearly free, because customers will need to pay a one-time fee of $6.95 in order to use their community website, which they describe as an important part of their program.
This site will include your meal planners, recipes, workout videos, weekly challenges to keep you motivated, and their supportive online community.
Refund Policy
This company does offer their customers a Refund Policy, saying that anyone who is "not absolutely thrilled" with the program or their results is welcome to request a refund of their $6.95 registration fee within the first 30 days of the date of registration.
It is also important to point out that the website's promise of paying their successful customers $500 will only be done under very specific conditions.
Anyone hoping to qualify for this $500 payout must first consult with a doctor and receive written approval before beginning the program. Users must also submit both a "Before" photo and short video when you begin the program, along with an explanation of why you want to lose weight.
Then you must submit an "After" photo and video once you've lost at least 30 pounds, along with an explanation of how losing this weight has changed your life.
The 30 pounds that you lose MUST be made of fat, as this program does not encourage losing muscle or water weight. Your doctor can verify this by measuring your body fat using the hydrostatic weighing method or using the skinfold caliper method.
The website does say that customers who want to lose less than 30 pounds of fat can qualify for this arrangement as well, however they provide no specific details for this alternate plan.
Customers should contact their Customer Service team before beginning the program for clarification.
If you have any experience with Fitera or their products, please leave your reviews below.
You may also be interested in
Fitera Customer Reviews

Carmen
Terrible service - is it a SCAM?
Paid for everything….never received a login to access the material. Contacted customer support numerous times. Called the number on the receipt. No login, no resolution. Thank goodness I used a credit card and can get my money back.

A B
So sick of scammers how do people sleep at night
People are desperate, looking for help. Along come a scammer to make suffering even worse.

Bill B
I did not intend to order this weight loss system for 147.00 plus 9.97. I tried to call the number on credit card and on this website and never actually talked to anything other than a recording that was selling insurance. I believe this is a scam and plan to call my credit card co. to not honor the charge.

Cathy B
I recently ordered from them, I paid for the ebook and also the ebook cookbook plus the six bonuses and I tried to create an account so that I could have access...They took my money and I didn't receive my purchase, they said my email was incorrect. I tried to call their support team, wrong name, I tried emailing and texting no response, so when I googled the address it was a post office..

Pat B
Do Not Order Product, Doesn't Work And No Contact
I having been trying to return my many bottles of Slim Sweets, with no luck. Their customer service is not working and no one will get back to me. Do not order from them - product does not work!

Jane D

Jody
They not only give you the right information in a really simple, practical format, they offer a lifetime membership to their community site that is loaded with tools and resources to help stick to the plan, including personal support from others that truly care about your success. Highly recommend this program!