Fetcharate Reviews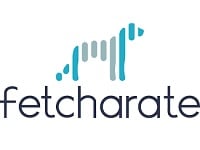 Fetcharate is a rates comparison website that offers customers third party quotes for refinancing, mortgage, and VA loans.
They state that since 1998 they have served over 32 million users competitive rate quotes from competing companies.
How Does it Work?
Fetcharate is actually a subsidiary of LendGo, a company well known for providing customers with access to multiple quotes from lenders.
The concept behind these free loan matching services is that when lenders understand that they are in competition for a customer's business, they are likely to offer a more competitive rate.
This hypothetically benefits the customer due to increased competitiveness from lenders since the customer will have access to multiple quotes that they can immediately compare, giving them an opportunity to find the best loan.
These services are free for users because the lending agencies pay fees to LendGo and their subsidiaries (such as Fetcharate) in order to have the ability to reach new prospective customers.
In order to receive quotes from Fetcharate.com, a user must provide them with the basic information that lenders require to provide a quote.
This information includes a customer's zip code and credit rating, as well as the type of home in consideration – single family, town house, condo, multi family, or mobile – along with the estimated value of the property.
If refinancing a mortgage, one will also need to provide the company with the balance and current interest rate of the mortgage, as well as the estimated monthly payments.
Once a customer has provided all the relevant financial information, they will need to provide identifying information, such as their name, birthdate, email address, and phone number.
By submitting this information, a customer is granting Fetcharate the permission to share this information with different lenders who may contact the customer directly regarding loan and refinancing offers.
Something to keep in mind when submitting personal information to this company is that communication from prospective lenders includes contact by telephone, even if the customer is on the Do Not Call Registry.
Costs and Fees
It's important to note that Fetcharate or its parent company LendGo (NMLS ID: 1693075) are not loan providers. Therefore the actual cost of your loan will vary depending on which lender you ultimately choose.
Another important thing to consider is the rates that they use in their advertisements in most cases this will not reflect the actual terms of your loan. Mortgage rates fluctuate daily and will also depend on your own personal credit score.
Further, submitting your information to this website is not the same as filling out a loan application. This is just preliminary information that lenders need to proceed and this submission will not pre-qualify you for a loan.
Once the official application process begins you may find out that you do not qualify for the amount or percentage initially advertised.
Moreover, in the advertising disclosure on FetchARate.com they state that:
"The example loan rate of 4.13% for a 15-year $150,000 FIXED Mortgage with an APR of 4.43% for purchase and refinance loans is generally based on the following criteria: a borrower with good to excellent credit and average income seeking a loan for a single family, owner occupied one unit dwelling with 30% down payment (or 70% loan to value ratio). The Annual Percentage Rate (APR) is 4.43. This example rate...includes up to 2 points."
As you can see, this is a very specific scenario that does not accurately reflect the current housing or financial market for most people.
The same applies to their advertised savings costs for refinancing, except in reverse. Fetcharate start with an incredibly costly loan to show a bigger savings post refinancing. They also do not include closing costs in their calculations.
This applies to all 'too good to be true' rates, if you see one that is significantly lower than the averages you're being quoted make sure to read all the fine print.
Customer Service
Fetcharate phone number : (855) 977-8865
Email: Contact form on FetchARate.com
The business address listed with the BBB is:
8383 Wilshire Blvd Suite 540
Beverly Hills, CA 90211
How to Unsubscribe?
Emails sent from Fetcharate should have an unsubscribe link at the bottom of each one sent.
However, this link only applies to communications sent from Fetcharate. You will have to opt individually from any third party companies that are contacting you.
Fetcharate Customer Reviews & Complaints
Fetcharate has an A+ rating with the BBB, though they are not accredited by the organization. They also have a customer rating of 2.35/5 from 118 reviews.
Here and other review websites you can find many complaints about Fetcharate.com and its parent company LendGo.
The main complaints are for users receiving unwanted solicitation from mortgage lenders and other financial service providers by phone.
In addition, there are many other complaints in regards to some of the advertisements posted by Fetcharate which misled customers into thinking they were signing up for a government program.
It's unclear if these ads were run by Fetcharate or other unscrupulous advertisers using the same name, but beware of any ads claiming that you will receive government stimulus for your mortgage or any other programs that sound too good to be true.
Lots of these scams specifically target veterans, seniors or any other group that may be eligible for legitimate discounts.
Is Fetcharate a Scam?
The company adheres to all rules governing the marketing of financial services. You can find all their disclosures, terms, privacy policies and contact info on the website.
However, this does not mean this makes Fetcharate a good service to use. In theory Fetcharate may save you time by having lenders coming to you, but you may also find yourself overwhelmed by the amount of calls you receive from loan offers.
You may find it easier to contact agents from a few of the bigger known national lenders, or speaking with a few local agents in your area. It's always nice working with someone from your community who comes highly recommended.
Local agents are more vested in your experience as their business depends on word of mouth references as opposed to companies who simply bought your info from a lead generator website such as Fetcharate.
If you have any experience with Fetcharate or their services, please leave your reviews below.
You may also be interested in
Fetcharate Customer Reviews

Nick G

YOUR F
CNN Website Paid Advertisement -- Misleading / False Advertisment
Ok, so CNN had a link for this company which claims that you can take off quite a bit off your mortgage.
1)They inflate the amount the actual harp.gov site says is possible
2) You can only qualify if the loan originated with Fannie Mae or Freddie Mac
3) The loan was on or before May 31, 2009
None of which they tell you. Fortunately I have my own mail server and make unique email addresses and I didn't give them my phone number. However, the partial SSN was required for both Fannie and Freddie websites to see if your loan originated with them. So I suspect they have an automated process (technical term would be API call) to use your partial SSN along with your address.
Interestingly enough their contact page is broken.. of course it is.
So if you want to contact this company .. here is the WHOIS information for the site FETCHARATE.COM
Admin Email: [email protected]
Registry Tech ID: Not Available From Registry
Tech Name: Kurosh Zahabian
Tech Organization: Andrew Wilder, Inc.
Tech Street: 9692 Melinda circle
Tech City: Huntington Beach
Tech State/Province: California
Tech Postal Code: 92646
Tech Country: US
Tech Phone: 7147243600
Tech Phone Ext:
Tech Fax:
Tech Fax Ext:
Tech Email: [email protected]

Sxatefor M
They contacted me in 12 seconds?
Do not do this!! They called me when I immediately exited the screen. They ask for too much information and my dumbass put it in before I even read the reviews!!!

sandi
DON'T BELIEVE WHAT YOU READ
I gave one star to get my message across. DON'T do it! It said no phone calls and my phone has rung NON STOP and I refuse to use any of the companies for anything. If the first thing you do is lie to me about contacting me, you do NOT get my business.

John D
It sounded too good to be true
I hate organizations that claim that they have something that they don't. In this case they are promising to allow you to have companies compete for your business but in reality this is a bait and switch scam by Lending Tree. My SSN and phone number are not required to get me a rate quote.

i w
SCAM I want rate not an application
Too much info for just a rate. SCAM.........

Stacy
They Found Me the lowest Rate
I have been shopping around for a refi rate for the last 2 weeks. I got pretty much all the same rates from multiple banks. I tried fetcharate and found a rate half a point lower.

Patrick
They need your credit card number to give you a quote. This is bogus. I've already told them what my credit score is. If I lied there, then I know the rate won't be accurate. This is exactly what Zillow does.
Plus, the headline that induced me to quote was completely bogus. I know, I got my mortgage person to pull up today's quotes this morning. So it's the classic bait and switch. I would never do business with Lending Tree.

Bill
They demanded too much personal information to display possible rates. No way I do business with people this shady. While I understand they need to run credit to give you an exact rate, that should be done by the lender you choose. Not some matchmaking service that is showing you possible lender rates. Bankrate doesn't need your personal information to display possible lenders.

Marco R
Seems like a scam to get addresses and phone numbers
I had the same experience except that I did not even enter all data (especially SSN) and did not complete the process at all. Still got called by numerous lenders.

RD
Deceitful refinance offer
They claimed no SSN was needed to be given to get rates, but it was required before getting quotes at the end of what started as generic type questions. They also required email and telephone information as almost done questions before "viewing rates". When I finally got to the "View Rates" button and clicked it, I got a message stating I'd be contacted soon but no rates were shown. Absolutely deceitful! I won't do business with anyone that contacts me using the information I gave on FetchaRate.com!