Lendgo Reviews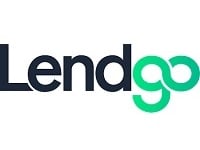 Lendgo Review: Is Lendgo Legit?
Lendgo is a mortgage and refinancing comparison website that states it allows customers to search thousands of lenders and mortgages.
How Does Lendgo Work?
The main idea behind Lendgo is to let the mortgage companies and banks compete for your business and not the other way around.
The ideal result being that they're forced to give you fair rates and lower fees if they wish to earn your business.
Lendgo claims to have worked with over 10 million homeowners and promise to give you real offers quickly at zero cost to you and with no obligations.
After you submit your information to Lendgo you can start the process of comparison shopping for the best deals.
You will also be contacted by qualified lenders in their network.


You can get quotes for:


Refinancing
New Mortgage
VA Mortgage
VA Refinance
Cash Out Refinance


The site also allows you to compare mortgage rates of 30 or 15 year Fixed Rates, or Adjustable Rate Mortgages of 3, 5, or 7 years.
As with other mortgage based informational websites, Lendgo provides a variety of calculators to help you plan your loan payments.


These include:


Mortgage Amortization Calculator
Mortgage Payment Calculator
Interest Only Payment Calculator
Additional Payment Calculators


The website also provides an Advice & Tips section regarding questions and concerns about mortgage issues, personal debt issues, credit card issues, credit repair advice, as well as money saving tips.
In order to receive your mortgage quotes, you must select the type of loan you are interested in, as well as the type of home you have or are trying to purchase.
Once you fill out the necessary quote information and submit it, you are giving Lendgo permission to give your information to different mortgage brokers in order to contact you with further questions and quote information.
The brokers will contact you both via email and telephone.
Closing Costs, Rates, & Fees
It's important to note that Lendgo.com is not a service provider, they are not a banker or lender.
You are not actually applying for a product when you give them your info you're simply allowing them to shop your needs.
This means that your closing fees will vary greatly based on your personal circumstances, i.e credit score and down payment and the company you chose.
Moving forward the lender may require additional fees to prequalify you and continue processing your loan request. Lendgo itself will never charge you for using their services.
It's also important to note that when you see examples of lending rates they are based on
"a borrower with good to excellent credit and average income seeking a loan for a single family, owner occupied one unit dwelling with 30% down payment (or 70% loan to value ratio)."
So if you know you did not fit that bill it's safe to assume that you will have higher rates and fees. Their loan savings estimates also do not include the closing costs.
When it does come time to close on your loan you may have several options as well as bringing cash to close to pay those fees.
You could potentially roll them into the principal balance or pay a higher interest rate to avoid paying the upfront costs.
You can also lower your mortgage rate by paying "points". A point is 1 percent of the loan amount.
You will have to calculate if this option makes sense for you as you will have to keep the loans long enough for the lower monthly payments to make up for the upfront costs.
Customer Service
If you have any questions or issues you can message Lendgo through their website at www.Lendgo.com/contact.
You can also email them directly contact[at]Lendgo.com or via phone number at (714) 724-3600.
The company's location is in Huntington Beach, CA.

How To Unsubscribe from Lendgo
In order to stop receiving email correspondence from Lendgo simply use the unsubscribe link at the bottom of all their emails.
However when it comes to the lenders soliciting you, you'll have to request each one individually to remove you from their call lists.
Regardless if you are on the do not call registry by submitting your information to Lendgo you have given them permission to contact you and thus will have to rescind it.
If any of them continue you can report the company to Lendgo or the FCC.
Customer Reviews & Complaints
Unfortunately Lendgo does have many negative reviews online and with the BBB.
There are a host of complaints ranging from multiple spam contacts to customers claims of receiving false rates.
Again make sure to read the disclaimer above, if you see an excellent rate on their site know that it is based on an optimal borrower profile, with high down payment, points, and great credit.
Some other consumer sites have also highly ranked Lendgo's VA loan options.
Competitors and Alternatives
There are many sites that follow this same business model, acting as intermediaries between lenders and borrowers.
Some popular ones include Better Mortgage and Rocket Mortgage.
You should also shop around locally and with your current bank to see if you can get better rates for being a loyal customer and having multiple financial products with one institution before submitting your info for a national search.
Is Lendgo Legit?
If you really want to explore all your loan options then a site like Lendgo.com will definitely provide you with that opportunity.
However you will be exposing yourself as a potential lead to many banks and lenders and will have to deal with that fallout.
If you do your research ahead of time you can generally find the going loan rate for your needs, prior to speaking with a lender, then use that info to corroborate their offerings.
Keep in mind, local lenders have more incentive to treat you fairly as they have a reputation to uphold in your town and want to earn more word of mouth business.
If you have any experience with Lendgo or their services, please leave your reviews below.
You may also be interested in
Lendgo Customer Reviews

Joe H
Very deceptive advertising
Lendgo.com constantly posts deceiving ads in bbc news, showing bright young ladies taking all the equity out of their homes as genius. They also clamor rates are so low yet I can take money out and still lower your payments. It is very deceptive advertising and pretty blatantly incorrect. They seem to obviously be targeting people with equity and very little education. If you are dumb enough to trust them you probably are dumb enough to get bilked out of your home. Sad to say but true.

Jim T
May 18, 2022
Main headline popping up on my phone claims "Federal Stimulus pays off mortgage."
When I speak to a loan officer at one of several mortgage companies they tell me that there is no such thing.
May God forgive them.
Respectfully,
Jim

Edward D
Do not trust the web page
The webpage shows a low interest fee as a bait to get you to look at their lenders and then when you go to talk to a mortgage lender their rates dramatically increase to a higher rate! Bait and switch Company!!!

Al T
Switch and bait advertising
I responded to ad that claimed a 2.15% interest rate for mortgage with no points or fees... the companies that reached out could not make that happen even though my credit score is over 800 and loan amount was less the 40% of value... note that they could lower interest rate but only with buying points costing thousands of dollars.

jason w
I was very excited initially because I had not heard about this company. They matched me up with 2 lenders who were unable to meet my expectations. This site is not worth your time. They get paid to forward your info to other lenders who often cannot meet your criteria. I say this as someone who has 100,000 into their home and excellent credit so do not discontinue this.
I have also been employed at same job for over 10 years. The two lenders gave me awful options. I DO NOT recommend. I really was hoping they would be a cut above others.

Karen B
Disturbing advertising... using women as sex objects is no longer a GOOD IDEA. COME CORRECT. How vile.

Mike
I have an unusual need for a multi-unit rental property. I went through the whole process with LendGo explaining the details. I get an immediate hook up with a company that does not do multi-family loans. I believe it is just a front to send you to LoanDepot. Not there to help. Waste of time.