Fanatics.com Reviews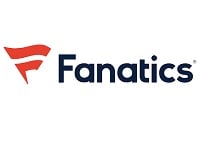 Fanatics is a company that specializes in selling officially licensed sports merchandise and states that they provide their customers with the ultimate sports fans shopping experience.
How Does Fanatics Work?
According to their website, Fanatics.com is a Top 50 Internet Retailer Company, and currently has the broadest online assortment of officially licensed items, with hundreds of thousands of products on their website through two different brands, Fanatics and FansEdge.
Like any other online retailer, customers can go to their website and use their search feature to locate any specific product they are hoping to purchase, but they can also search through their current inventory by the sport of your choice, including College, NFL, MLB, NBA, NHL, NASCAR, Soccer, Olympics, and more, as well as through their Sale items.
Once you have selected your main category, you can use sub-categories to further filter your search of the items. These sub-categories include Men, Ladies, Kids, T-shirts, Jerseys, filtering items by price, and much more.&nbsp
&nbsp
Cost/Price Plans
The prices of the products on this website will certainly vary, as it depends on the type of product you are getting, the volume of product you choose to order, and other factors which may influence price.
They do say that they offer their customers a flat rate shipping price of $4.99 per order, unless their order totals more than $50, in which case they will receive free shipping. In addition, their website does mention a "Low Price Guarantee."
This guarantee states that if you find the identical item you purchased from their website on a competitor's website that is priced lower than the item you purchased, you can call one of their Customer Experience Professionals and they will match the lower price after confirming the identical nature of the items.
Refund Policy
Their website states that they offer a 365 day Return Policy, giving their customers the ability to return their merchandise up to 365 days from the date the item was shipped, as long as the item is in original, unused, unworn condition and still has all the original tags and labels.
Customized items are final sale and cannot be returned. Any products returned to this company that has been customized or is not in the original condition as detailed above will be donated to charity, and no refund or store credit will be issued to the customer.
Customer Service Contact Info
Customers who would like to contact Customer Service with any questions, concerns, or complaints can do so by submitting them directly to their website through the Help link at the bottom of the page, and then the Email Us link on the right hand of the page.
You can also use the website's Live Chat feature to speak to a company representative during the hours it is available.
Fanatics Reputation
This company appears to have mixed reviews, with many of the unhappy customers detailing similar experiences that led to frustration and dissatisfaction. Generally speaking, these negative reviews were due to the fact that this company does not have a traditional Exchange Policy.
Customers who received an item that they liked, but felt that they needed to change the size or some other aspect of the product, were told to return the product for a refund and to simply re-order the product with the correct size or options from the website itself in a separate order.
The problem with this process is that customers are not provided refunds for the cost of shipping their product, either to their home or back to the company when they are being returned, so when there is no process for an exchange and customers must simply re-order a product, they end up paying for shipping three different times.
Competitors and Alternatives?
Products specifically designed for sports fans are incredibly popular, and there are many, many different companies, websites, stores, and other sales venues that have products available for any kind of team you are interested in, and if you are unable to find what you are looking for on Fanatics.com.
If you have any experience with Fanatics.com or their products, please leave your reviews below.
You may also be interested in
Fanatics.com Customer Reviews

Tina
Very poor quality- over priced!!!
Very poor quality! Way over priced for what you get, makes Walmart look high end! Rip off!!!

JoJo
Fails to take fraud protection seriously
Fails to take fraud protection seriously. Does not cooperate with investigations of criminal activity perpetrated on their site.

Sandy W
Beware of expedited shipping offer at checkout for $9. It is checked and applied unless you uncheck it...deceptive IMHO. I had applied the code for free regular shipping. I called to have the expedited shipping removed; told it would be and would still receive expedited shipping because it was my first time ordering. Got an email saying my shipping method would be revised and credited $0. Never got my $9 back and will never order from them again.

Capt. A
I ordered two Masks that were offered with a Yankee logo on each. I paid for them up front and paid for the shipping too. When I received them they were made maybe for a child not an adult. In addition they were made of a very thin flimsy material. They wanted $9.99 to be charged against my refund for shipping. The original shipping to me was $4.99. I wrote them I was not returning the Masks but was throwing them in the garbage and would never do business with them again.

Bruce T
I ordered two Super Bowl commemorative jerseys in February 2020. Two weeks later, received an e-mail telling me they'd be delivered in April.
April arrived. So did an e-mail telling me the jerseys would arrive in August.
August arrived. So did an e-mail telling me it'll be December 2020 before they ship.
Customer service is non-existent.
This is consumer fraud at its worst.

Scott P
Very poor t-shirt printing quality
Ordered a custom print on a Georgia Bulldogs Custom Sport Wordmark Long Sleeve T-Shirt. When it arrived, it had an awful chemical smell. Didn't even put it on, but washed in cold water, low heat tumble dry per directions on shirt label. The entire screen print (logo, GEORGIA lettering, and added customization) had melted together with the t-shirt folded in half. Upon opening, it peeled in pieces. Customer service has yet to even pick up the phone.

Neal A
The items peel when washed. You cannot return them. Terrible quality and customer service. Save your money and buy elsewhere!

Julia J
Their low price guarantee is a scam!
They claimed they honor low price for same item, but now they are saying only on their site and with 15 days!

Jo A
the product quality is very very very BAD
the product quality is very very very BAD. I just got my order and the clothes smell very bad and the quality of the fabric is very rough. The print of the tshirt was terrible. I won't buy from them again.

Faith R
I have no idea how companies like this exist...I ordered a couple items for my boyfriend for Christmas that guaranteed to be delivered by 12/24 if I paid the ridiculous $19.99 shipping fee or I would receive my complete order for free...with a guarantee like that I felt confident I would receive it before Christmas which was important so I paid the $19.99 shipping fee, ordered it on 12/20, and it looked like it was going to be on time until the 24th when it was supposed to arrive...and it never did...now it says it will be here by the 26th...pretty pissed off I searched online for the guarantee...only to find this is is a reoccurring issue with this company...I can't contact them until the 26th since today is Christmas...but it looks like other customers had or are having a hard time getting there guaranteed money no back... And after reading the policy on their website it looks like that may be the case...I hope not but be it be appears they have no quality customer service.. And don't care about their customers...

Nancy
Rude, Threatening and Not helpful
I purchased an item from Fanletics through Amazon. When I requested a return, Amazon indicated that I needed to deal with the third party Fanletics. Fanletics repeatedly sent me instructions to return the item through Amazon. Nothing but a run-around. When I left them a bad review on Amazon, they began sending threatening emails. Avoid these people like the plague. There are plenty of other sellers who will value your business.

Stacy
My jersey is defective and they won't back their product
I ordered a custom jersey on October 18, 2018. I received the jersey at the end of October. I've washed it twice and the white numbers are cracking and have a black tint (the color of the jersey is black). I have approximately 20 jerseys. I've had them for years and have never had any problems. I tried their customer service. What a joke! I finally asked for a manager because all they wanted to do was give me 20% off a future order. I speak to the manager and he wants to give me a deal if I order the same jersey (which I paid around $150). TJ said I can buy another one for $59! Why would I want another one? The first one is obviously defective. I wore it 4 times. Then I ask for his boss

Angela U
HORRIBLE customer service, late shipping
Despite placing an order December 12 which stated it would be here by Christmas, I STILL have not received the order as of 1-3-19 and despite calling customer service and being placed on hold for 25 minutes, they hung up on me! I called back and they stated there's nothing they could do. I asked for a manager whose 'resolution' was for me to send the product back once it was received (estimated to arrive 1-15-19)! WOW! You lost a customer.

friar b
Customer Service is supposed to include communication, isn't it?
No communication about delay in shipping
Phone bot kept hanging up on me
First chat rep never returned after telling me she was going to check on my order. I got disconnected because of inactivity.
Second chat rep tried same thing, but I got nasty until my order was finally canceled after my threatening legal action.
Absolute worst online customer service I have ever encountered - never an apology for what had happened, only excuses, and nothing that really attempted to resolve the issue. They just want customers to bend over and take it.

Kim
Bad customer service. Rude employee.
I ordered a sweatshirt and received the wrong item. I notified them of the mistake and they sent a return label for me to use for returning the item.
Due to how they do returns, it took 17 days for me to receive my refund. Then, my refund was for $10.49 less than what I paid for the shirt. When I contacted them the person told me that they don't refund sales tax or the 25% discount that I received.
When I said that I had to return the item due to their mistake and should receive a full refund, the person rudely told me, "you don't make company policy and I don't have to refund anything to you". Classy.