Essence of Argan Reviews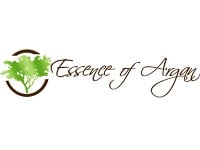 Essence of Argan offers a wide variety of beauty products with argan oil as the primary ingredient, an oil they claim benefits both hair and skin therapy.
According to their website, argan oil is an ancient beauty secret. It is derived from the nuts of the argan tree, found mostly in Morocco, and is well known in that region for its nutritional, medicinal, and cosmetic properties.
It is believed that argan oil helps aging skin, dry skin, acne, damaged hair, and brittle nails due to its high volume of beneficial vitamins and minerals, including linoleic acid, which protects skin from free radicals, and large amounts of vitamins A and E.
Argan oil has become extremely popular recently due in part to Dr. Oz's promoting its benefits for hair on his television show. Argan oil doesn't have any known harmful side effects, though you should always be aware of potential allergic reactions to new products.
Essence of Argan carries shampoo, conditioner, hair masques, soaps, and essence of pure argan oil, ranging in price from $11.99 to $114.99. You can receive a 10% discount on the products with enrollment into the Elite Member's Club.
This club is a monthly subscription program. Every 30 days a new product shipment will be sent to you and the cost of the product will automatically be deducted from your account.
If you have any complaints about the membership program, you can cancel at any time by calling 866-931-6773 or by signing in to your online account and requesting a cancellation.
If you have any experience with Essence of Argan or their products, please leave your reviews below.
You may also be interested in
Essence of Argan Customer Reviews