Energy Bill Cruncher Reviews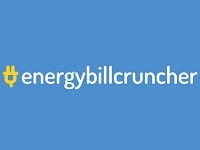 Energy Bill Cruncher, found online at EnergyBillCruncher.com, is a new website which promises to help people save money on their monthly electric bill with the use of affordable solar energy.
How Does It Work?
According to their website, solar panels are an economical way for homeowners to produce their own clean energy, which means they will no longer be required to pay electric companies top-tier costs for the energy they provide.
In addition, the year 2017 has seen a variety of incentives for homeowners to make the switch to clean energy put in place, which means that it has never really been cheaper or more affordable for customers to order solar panels and have them installed. The goal of Energy Bill Cruncher is to help customers see how these incentives can be used to help them get their own home solar panels.
All you have to do is provide their website with an estimate of your current monthly power bill, your current energy provider, and an understanding of your current level of "roof shade." &nbsp
&nbsp
Finally, once you give them your full contact information, their website says you will be contacted by phone to review your eligibility. Once your eligibility is confirmed, you will be matched with solar panel installers in your local area.
Cost/Price Plans
This company provides their information completely free of charge at this time because their goal is to connect solar panel providers and installers with customers who are need of their service. They are most likely paid whenever they successfully refer a customer in need to a company who is interested in their business.
Refund Policy
Because this company does not actually sell their customers anything at this time, they also do not provide them with a Refund Policy. If you are connected with a solar panel provider and installer and feel as though you have encountered circumstances which justify a refund, you will need to speak directly to those companies yourself regarding any manner of refund.
Customer Service Contact Info
Customers who would like to contact Customer Service with any questions, concerns, or complaints can do so by submitting them directly to their website through their Contact Us link.
Reputation
Since this is a free informational service, there really aren't any available reviews from customers at this time. That being said, there are some issues with this company that customers may want to consider before using this service.
This company works as a lead generation service for various solar panel providers, which means that once they have your information they will disseminate it to a variety of providers in your local area and these people will contact you with the goal of selling you solar panels.
If you are someone who genuinely wants to purchase solar panels and have them installed this may not bother you, but if you were someone who simply wanted to gather information to see if you might be interested in solar panels, then getting sales phone calls and emails can be a frustrating experience.
If you are not ready to deal directly with a company, customers may want to use other resources to find information on solar panels, installation, and whether they are qualified to receive any sort of financial assistance or discount in meeting this goal.
Competitors and Alternatives?
Certainly there are many other companies that will assist people in finding information and resources regarding the availability and cost of installing solar panels on their home, including information that is available for free, so customers do not need to feel committed to using this service if they are concerned about sales and advertising communications.
If you have experience with Energy Bill Cruncher, please leave your reviews below.
You may also be interested in
Energy Bill Cruncher Customer Reviews

Solar S
Energybillcruncher.com is a disservice to SOLAR
These ads are misleading since there are no solar incentives in Florida - and likely a majority of the states - other than the federal incentives. This causes consumers to sign up for these services and get bombarded by companies that the leads are sold to.
It has a two pronged problem. 1. It misleads consumers into thinking there are incentives that don't exist and 2. It causes advertising costs of legitimate contracting companies to increase because they end up having to purchase leads from the large national liar marketing firms like this company.
Once a contractor buys the lead and calls the "potential" customer, a majority are not interested at all because the initial call was based on a lie. The contractor ends up paying energybillcruncher.com for a "lead" that never had a possibility of turning into work.
Sites like this need to be shut down. Please report them to FTC.

Samantha B
Fake. I have been getting random calls from random companies not even related to energy thanks to Energy Bill Cruncher. Love the spam calls. THANKS but NO THANKS! SCAM!! AVOID like the PLAGUE

James W
Don't give them your info!
Junk! They immediately gave my contact info to businesses unrelated to solar. So on top of EBC calling 4 plus times a day while my wife informed them I was at work, we are now receiving another 4 plus random calls a day.

DCnTX
Unfortunately, most of their claims of $0 upfront and free electricity are false. The gentleman who came to the house for the sales pitch, looked at the home and after this and that, gave me a figure of $22,000 up front and only a 50% savings on the electricity bill. I only average about $200/month in electricity use, so it would take 11 years to break even (15 or more if you finance) and I'd still be paying for 50% of the bill each month. I'm 70 y/o, so I'd be in my 80's and still paying, and with yearly increases, I'm thinking that 50% of the bill would probably be closer to the original $200/month I had been paying. Don't let these con men fool you. You can save on your electricity immediately with conservation measures...LED bulbs, increasing insulation, energy efficient windows, window tinting, hot water heater blankets, checking for leaks around windows, doors, and attic doors. The list goes on and on and you've still spent less than what these guys are trying to suck out of your wallets. Think guys, before you fall for the hype.

Christopher M
Its misleading and all lies
Why lie to people? Do it right the first time.

Stas76
Solar lies free of charge
Tells all kind of lies about free solar.
Florida is giving away free solar panels, a lie. Florida is giving rebates on solar more lies. Govt rebates maybe. If you are retired , don't file taxes, then most likely no rebate either. So with all the discounts from energy bill crunchers I would pay 100 %.
After twenty years the system will be paid for then I get free electricity

Eywrshp H
They want too much information from the start, Why do they need to know who my service provider is? once I gave them my zip code, that should have been enough for a legitimate company. The more information you give them the more they want, serious waste of time.

DC i
Misleading advertisements
I'm a solar professional who happens to live in Texas. This company's advertisements are pure fabrications. There is no state incentive for solar in Texas. There's no free lunch. But I'm sure they'll take potential customers' information so that they can sell the leads. The problem is these potential customers are not qualified leads, because they think they can get solar for free thanks to some program that doesn't exist.

Julius H
Phony lead generation operation
Found Energy Bill Cruncher when I looked something up on History.com. They were disguised as a news site with a story on free solar installation in North Hollywood, CA.
I resent a lead generation company selling my name to aggressive sales companies who will then harass me with calls and e-mails.
Please do not believe these free information companies. It was my mistake giving them more then my zip code to tell me what was available in my area.
Since I am retired and frequently have spare time I will be making appointments which I may or may not keep. After the salespeople waste their time I will refer them to Energy Bill Cruncher. Let sales people know they are wasting time with this company and hopefully the future leads will not be as valuable.

Carolyn F
Don't call me Energy Cruncher
I entered my information to determine the cost of solar panels, panel weight requirements, and my financial responsibility. At the bottom after entering my information, it states their representative would call me. I don't want your phone call. That should be an option for me, have them contact me, yes or no. I dislike sales cold calls immensely. Do not call me, provide the information bia email only.