Eat to Perform Reviews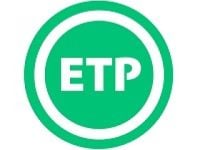 Eat to Perform (ETP) is a coaching program that aims to help active people build muscle while losing weight.
Their service offers customers access to professional trainers, meal plans, forums, articles, and a calculator app that tells users how much they should be eating.
The company has become a leader in health and nutrition coaching with over 75,000 members.
How Does it Work?
The ETP blog provides information and coaching on fat loss, paleo, exercise/training, basic nutrition, and mindset. Many of the resources come from professional coaches and trainers to help people reach the goal.
The program takes a gradual approach to losing fat and the recommended diet is eating carbohydrates and proteins.
Finding the right diet depends a lot on individuals and involves trial and error, which is all part of the longer term journey.
Customers who sign up for membership will receive the following:
Meal Planning Tools
Drag n' Drop Meal Planner
Membership to the exclusive Meal Planning Facebook group
Top 10 foods lists and sample meal plans from coaches
4 ETP Program & Planning Guides
Meal Planning Guide
ETP Manual For Fat Loss
Flexible Eating Guide
Recipe Guide
One Year Access to ETP Coaching Forum
Access to 6 Fat Loss Challenges Per Year
$100,000 in prizes every year
The Eat to Perform Calculator app tells people how much they need to eat after someone enters key information including their height, weight, and activity level.
Whether people want to get a six-pack or lose weight, the program can help people achieve their goals.
Cost and Price Plans
Customers can receive meal planning and coaching for $49.95 a year.
If people sign up on the website, they will get a free chapter on Performance Based Fat Loss, the Eat to Perform Essential Grocery List, and introduction videos.
Customer Service
The company can be reached through their web form (http://www.eattoperform.com/customer-service/). Follow the company on Facebook and Twitter.
Online Customer Reviews/Complaints
Many people who have tried the program have had effective results, including feeling more energized, focused and lost weight.
They found the program was great value for money because hiring a private coach can be costly compared to all of the professional coaches and resources Eat to Perform provides for a small monthly payment.
Some people do not trust the calorie Eat to Perform calculator and use other methods to monitor their calorie intake. The program is more effective if people try it for at least three months to see the results.
Competitors and Alternatives
There are other coaches and programs that help people achieve their health goals including Jessica Procini, Bloom for Life, and A Passion for Healthy Living.
Other popular Paleo fitness and nutrition guides include the Primal Blueprint, Performance Paleo Cookbook, and JassaFit.
Where to buy?
You can buy an Eat to Perform membership on their website.
If you have any experience with Eat to Perform or their services, please leave your reviews below.
You may also be interested in
Eat to Perform Customer Reviews

Judy
More misinformation from their employees.
Very poor communication. I got my meal plan and had several questions...emailed my coach no response. Emailed several times no response. I also purchased the meals that are made by them and later was told the meals did not work in my plan. I looked at my meal plan and several were listed in the meal plan. Seems they are very unorganized and no one knows what is going on or cares. Terrible experience. Hundreds of dollars wasted. I own a successful business and would never run my business with such unprofessionalism.

Karen M
I started ETP four months ago, after being assured by a coach that it will work even if I'm not going to the gym (due to Covid). I started at 148, went down to 143 during my fat loss, then bounced up to 157 at which time they are telling me that only a 5-7 lb loss is expected for the second wave. WTF?!?, so I'm ending this heavier than I started?
Don't even waste your money.

Sean
I started the program February 2020. The first stage went well and I went from 208 to 192 and had abs again. Then they said they had to up me. They continued upping my carbs no matter what I said to them and I gained more and more weight. They just kept saying "Keep going! You're doing great!, You need more carbs!". I reached 210 and begged them to explain why I had to keep eating more carbs. I posted a couple of questions about it on the Facebook page only to have them deleted. I never got an explanation.
The most I got was one of the "coaches" blaming me for going months at a time without following the plan, a total lie. This was at $99 a month. When I reached 217, 25 pounds more than I had weighed 6 months before, I had enough and canceled. The coaches are a joke. All this is about is making money. If you dare saying anything contrary to their claims, you will be censored so no one else can see anything other than their proclamations of victory. Their price has gone up even more now. Don't bother!

Mia
I completed 5 months on ETP and was determined with numbers and exercise. My goal was to lose 6 pounds over 6 months. In the beginning, during "expansion" I gained 4 pounds. After 3 weeks on my first "fat loss cycle" I lost nothing. My calories were reduced further (to under 1100 on my lowest day) and I lost 2 - 3 pounds. So, after 5 months of dedication and hard work, my weight is up. I quit. No one cared.

Leslie
Helps you get the basic idea.
I like the program. I have a base knowledge of eating clean and lifting/resistance training. I also like to run. I fell off wagon hard for couple years and gained a lot of weight back. This program is really helping me kickstart my health again.
After few weeks in, I can feel my metabolism re-charging which helps me tremendously. It holds me accountable but also keeps me from feeling the guilt if I make a mistake. This is my second time in. The first time I was not committed however the coach never gave up on me. The response time so far is lagging just a bit but they do check in twice weakly.
I'm sticking with it and hope I can restart this journey positively! Having great results so far. ETP can't do it for me. It is what it is ...a coaching service. They provide the tools and I have to do the work. If you're looking for quick fix, this isn't for you. It takes time and commitment.

Mary
I was on this program (against my better judgement) for about 2 years. When I started, things were good. Weight trended slowly but steadily downward. I ignored the fact that I started this program at the same time as I started working out regularly. 4-5 days/week, for 90 minutes/day.
Cue surgery. I had a foot surgery that had me benched (crutches or a scooter to move, wasn't even allowed to stand on both feet) for 4 months, and in a boot/out of the gym for another 2.
They didn't change my calories or macros. I went from 6 hours/week of working out, to couch potato for months, still eating the same food. They said I would need the energy for recovery. I ended up gaining about 20 lbs. overall. The coaches said not to worry about it, becuase "weight is only one data point". But I was adding inches, feeling lethargic and bloated, and overall unhealthy.
I ended up breaking off with ETP when one of their main coaches broke off to start their own Neurotyping company, and I've had a lot of success with him over the last 6 months, basically undoing the Orthorexia that ETP caused me to have.
They treat Carbs like Gods, and celebrate people who are eating upwards of 400-500g of carbs per day. 1600-2000 calories JUST FROM CARBOHYDRATES.
Find a program that will listen to you when you tell them you feel like you're eating too much. If you have to eat 3 servings of pasta at 10pm just to "hit your numbers" it's the wrong program.

Jessica
Total scam. The owner told me it didn't matter that there was false information on promotions because he had over a million followers. You can get your same macros counted on so many free websites.

AG
Be Warned - No Refunds and No Trial Periods
This Program consists of private Facebook groups, emails, and an app that is unable to track independently of itself and relies on you having other apps that it can pull data from. ETP has found a way to make money off of people using free tools or relying on other apps.
Customer service only exists by way of sending an email through the app and hoping someone gets back to you.
They do not ask any questions about your background, such as surgeries, health concerns or eating disorders before setting up your dietary profile, which I find irresponsible and not how to start off what they call a lifestyle change. I do not find this program helpful for anyone other than those who are already adept at CrossFit. If that isn't you, then I would highly recommend trying a different program.
They DO NOT have trail periods and DO NOT offer refunds whatsoever after you sign up. Do the research and be sure you want to try this program before spending your hard earned money. I really regret not doing that. I responded to a post on Facebook that then started a thread of direct messages with someone from ETP. The person said that there may not be any slots left to join and the miraculously said just two spots were available.
Shame on them, but more frustratingly, shame on me for falling for that grimy sales tactic of creating a sense of urgency before someone can get enough information to know there are no trial periods or refunds. I'm out a decent chunk of money even though I sent a message to customer service the same day I signed up after seeing what this program was all about, and I can't do anything about it.

Katie
I was on the program for 1 1/2 months and gained 6 pounds