DTLR Reviews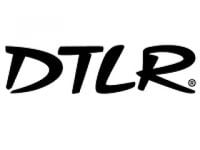 DTLR is a company that states they provide their customers with the shoes and fashion they really want, including limited edition shoe releases.
How Does DTLR Work?
According to their website, DTLR.com describes themselves as "a fast growing, lifestyle retailer of street-inspired footwear, apparel, and accessories" which prides themselves on offering their customers a distinctive, high energy shopping experience.
DTLR.com was designed to provide their customers a "one-stop" shopping experience that meets their customers' desire to dress from the shoe up.
They offer regular releases of limited availability merchandise from Bike and Brand Jordan, as well as from a variety of other sought after brands.
They promise their customers that they though they carry a wide range of established brands, they also are on the lookout for the newest gear that will apply to their customers.
Customers who are interested in the products they have to offer can look through their inventory by category, including Men's, Women's, Kids', and Sale.
It is important that customers who are interested in their limited availability releases know in advance that this company only allows customers to purchase one item per size range, and there will be no exceptions made to this policy at any time.
Cost/Price Plans
This company carries such a wide variety of products at this time, that customers will need to go to their website and look at the product page of the specific product they are considering purchasing for the most accurate pricing information, especially in the case of limited edition releases.
Refund Policy
Customers will be given 30 days from the date they have received their purchase to initiate their return through the website, phone, or email.
There will be a restocking fee applied to all returns, unless the item you receive was either damaged or defective when you received it.
In all cases, customers will be required to pay for return shipping; the cost of the original shipping will be deducted from your refund, and online purchases cannot be returned in the store.
Customer Service Contact Info
Customers who wish to contact their Customer Service team with any questions, concerns, or complaints can do so by phone at 646-699-7801 or by email at [email protected].
Is DTLR Legit?
Unfortunately this company has very few reviews at this time, and the reviews which are available for their customers are very mixed in tone.
Some customers have complained that shoes they ordered that were supposed to be brand new seemed to be previously worn, though these complaints have not been verified. Concerned customers will want to speak to their Customer Service team before submitting their purchase.
Competitors and Alternatives
There are many other companies that sell fashion and accessories for people of all ages and all styles, so customers looking for alternatives to DTLR.com will have a variety of other websites and companies they can shop at if they are unable to find what they are looking for.
If you have any experience with DTLR or their products, please leave your reviews below.
You may also be interested in
DTLR Customer Reviews

dutch j
What if you made an in store purchases and it's under the 30 day return policy I have my receipt will I be refunded The same payment type I've payed in store?