Dr. Richard Gerhauser Reviews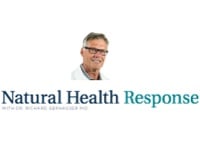 Dr. Gerhauser Review: A Detailed Look
Dr. Richard Gerhauser has a website dedicated to natural solutions for chronic pain, heart disease, diabetes, Alzheimer's, and even cancer.
Gerhauser has been accused of making some outrageous personal claims for curing major diseases and illnesses.
Bellow we take a look a Dr. Gerhauser's claims, business practices, and customer reviews.
Who is Dr. Richard Gerhauser?
A celebrity physician at Canyon Ranch Clinic in Tuscon, Arizona, Dr. Gerhauser treats many individuals with chronic pain, Alzheimer's, heart disease, testosterone issues, and diabetes, among other things.
He states he does this by introducing specialized protocols for his patients utilizing cannabis, nutrients, eggs, specific vegetables, gray salt, and other uncommon methods.
Dr. Richard Gerhauser writes about these protocols and other natural health information in a daily email publication called the Natural Health Response.
For a yearly subscription fee, you can obtain access to all the details he has studied and compiled throughout the years in the form of daily articles.
Additionally, he sells retail items like water purifiers, as well as many different types of supplements, such as:
AstaVida
Terpacanol
AdiGold
CurcuTrim
AccelaFlex

ViraSurge
Memotex
Respinox
Androcore
Thyrocol
These are self-proclaimed natural remedies, which include various supplements to promote optimal health.
What Is Natural Health Response?
A daily e-publication geared to alternative medicine, Natural Health Response, is personally edited by Dr. Richard Gerhauser.
Although it is edited by the doctor himself, he does not write any of the information within the articles.

As part of the subscription fee, which is paid yearly, customers also receive:


Year Long Access (12 Monthly Issues) to Natural Health Response.
Subscription to Natural Health Today, Dr. Gerhauser's daily e-letter
Free 506-page BOOK: The Secrets of Underground Medicine.
Free Special Report #1: Beat the System: How to Survive a Hospital Stay.
Free Special Report #2: How to Save $5,000 on Medicare
How Does It Work?
Dr. Gerhauser's claims he has a cure for cancer and can heal many illnesses by participating in his specially developed protocols.
This information is available to those who are subscribed to his newsletter and Gerhauser claims it can't be found in other places online.
Specific protocols also require the specialized supplements that Dr. Gerhauser sells through his website.
Where To Buy?
You can purchase the products and services sold by Dr. Gerhauser on the Natural Health Response website.
On Amazon, you can buy select books that Dr. Richard Gerhauser has previously written.
To purchase the supplements and vitamins that Dr. Richard Gerhauser sells, you can visit the products section of his website.
What Does It Cost?
The typical price for a yearlong subscription to the Natural Health Response is $74 per year.
The various vitamins and supplements that Dr. Richard Gerhauser offers cost $60-$400 per bottle
FTC Lawsuit
In 2019 the FTC filed a suit against Gerhauser and several companies related to him, including Health Sense Media LLC.
The lawsuit alleged that the information distributed by Dr. Gerhauser is false and seeks to ban forms of his literature as a result.
In February 2021, Health Sense Media LLC reached an agreement with the FTC following allegations of falsely advertising a cure for type 2 diabetes and misleading consumers about a government-affiliated check scheme.
The company was ordered to pay the FTC over $2 million. This agreement mandates that the company must have valid proof before making claims about the health effects or efficiency of their products or programs.
Additionally, the company can't falsely state that their products have scientific backing or suggest that no dietary changes are needed when using their products.
Information regarding the results of the FTC lawsuit can be found here.
Customer Reviews & Complaints
Dr. Richard Gerhauser receives generally mixed to positive customer reviews for his medical practice, and more mixed to negative reviews for his other business practices.
Some patients have had positive experiences with Dr. Gerhauser, praising his professionalism and expertise.
However, other patients have had negative experiences with Dr. Gerhauser, describing him as a liar and self-promoter with questionable degrees.
Some reviewers have also mentioned issues with billing practices, such as being charged without their knowledge or consent.
Others have expressed frustration with the customer service, stating that they were unable to get in touch with the company or resolve their issues.
Gerhauser's books, such as "The Secrets of Underground Medicine" and "7 Steps To Natural Health", receive generally positive reviews from customers on Amazon.
Customer Service
If you need assistance you can reach out to the company by:


phone: 1-844-802-5375
email: [email protected]


The customer service for Natural Health Response, both the publication and the retail items, receives many complaints from customers.
Complaints mention things such as never receiving items ordered and having unanswered messages that never get a response.
Customers claim that though he once provided quality service, Gerhauser is now overly focused on making money from customers.
If you have any experience with Dr. Richard Gerhauser or their services, please leave your reviews below.
You may also be interested in
Dr. Richard Gerhauser Customer Reviews

Debbie
Secrets of underground medicine book
read Dr Gerhausers book and bought two supplements he recommended-one for joint pain and for heart health. They proved to be very effective and my mom who is 82 years old has been using them too and she has improved substantially in her health. i believe in his recommendations. all the way from South Africa. i have since recommended others to buy the book

M
Use the supplement for the intended purpose.
I ordered the "InControl" supplement to improve urinary continence (I was 74 then); I took only some of the capsules in the bottle and then stopped because I felt so improved and that was a year ago. However, to be completely "restored" I just decided to finish the bottle and possibly another one. It definitely worked for me! Female in Atlanta

lester B
I've taken a bottle of 60 of these pills and notice no difference in my leg nerves. I have one leg problem because I ran for 60 years playing sports. Bruce Parker

Oneota
Book is not free, but he gives some details.
It is irritating that there is only audio instead of a transcript. Worse, his claim that his book is free is simply misleading. I'll give you a free car -- but you have to buy the tires for $45,000.
On the other hand, he does at least tell the wearied listener what the 'three lies' of the medical profession are: fat is bad, exercise is all good (I'm foggy on this one), and aspirin taken regularly is good for you.
He also says that a high (good) fat and low carb diet is good for you and can regenerate the brain. For muscle regeneration, he advocates ketones and MCT. I didn't listen to the end, but I presume he hawks products that contain this things. MCT is medium-chain triglyceride...

Michael L
Follow the rational . . . $$$