Dr. Richard Gerhauser Reviews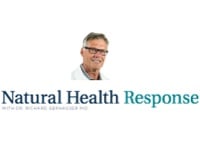 Dr. Richard Gerhauser has an online site dedicated to natural care, with some outrageous personal claims for curing major diseases and illnesses. Is Dr. Richard Gerhauser legitimate, or is Dr. Gerhauser a quack?
Who is Dr. Richard Gerhauser?
A celebrity physician at Canyon Ranch Clinic in Tuscon, Arizona, Dr. Gerhauser treats many individuals with chronic pain, Alzheimer's, heart disease, testosterone issues, and diabetes, among other things.
He does this by introducing specialized protocols for his patients utilizing cannabis, nutrients, eggs, specific vegetables, gray salt, and other uncommon methods.
Dr. Richard Gerhauser writes about these protocols and other natural health information in a daily email publication called the Natural Health Response. For a yearly subscription fee, you can obtain access to all the details he has studied and compiled throughout the years in the form of daily articles.
Additionally, he sells retail items like water purifiers, as well as many different types of supplements, such as:
AstaVida
Terpacanol
AdiGold
CurcuTrim
AccelaFlex
ViraSurge
Memotex
Respinox
Androcore
Thyrocol
These are self-proclaimed natural remedies, which include various supplements to promote optimal health.
What Is Natural Health Response?
A daily e-publication geared to alternative medicine, Natural Health Response, is personally edited by Dr. Richard Gerhauser. Although it is edited by the doctor himself, he does not write any of the information within the articles. As part of the subscription fee, which is paid yearly, people also receive:
Year-Long Access to Natural Health Response.
Subscription to Natural Health Today, Dr. Gerhauser's daily e-letter, where you'll have access to his latest life-changing breakthroughs.
FREE 506-page BOOK: The Secrets of Underground Medicine.
FREE SPECIAL REPORT #1: Beat the System: How to Survive a Hospital Stay.
FREE SPECIAL REPORT #2: How to Save $5,000 on Medicare
How Does It Work?
Dr. Gerhauser's claims state that he has a cure for cancer and can heal many illnesses by participating in his specially developed protocols. To participate in these methods, you have to read the literature outlining the process.
This information isn't available to those who are not subscribed to his newsletter and can't be found in other places online. Specific protocols also require the specialized supplements that Dr. Gerhauser sells through his website.
What Does It Cost?
The typical price for a yearlong subscription to the Natural Health Response is $99 per year.
To purchase the various vitamins and supplements that Dr. Richard Gerhauser offers, you will pay $60-$400 per bottle. This price varies and depends on which products you choose.
How Is The Customer Service?
The customer service for Natural Health Response, both the publication and the retail items, is subpar. There are many complaints about never receiving items ordered and having unanswered messages that never get a response.
Dr. Gerhauser as a physician, has an average rating of 3.3 stars with the work he does at his practice. However, many prior customers have spoken out about his change in demeanor in the past few years. Claiming he once provided quality service, but now he is overly focused on clickbait attention.
If you need assistance you can reach out to the company at their phone #: 1-844-802-5375 or email: [email protected]
Online Customer Reviews/Complaints
The online medical professional database Vitals rates Dr. Gerhauser with 3.1 stars. Health Grades gives Dr. Richard Gerhauser a 3.4 rating, and Site Jabber comes in much lower at a 1.1-star rating. His book reviews have similar ratings as well.
Additionally, the introduction of a lawsuit by the FTC has customers turning away from his products in droves. This lawsuit states that the information distributed by Dr. Gerhauser is false and seeks to ban forms of his literature as a result.
Health Sense Media, owners of Dr. Richard Gerhauser's company, have a 1.57 rating through the BBB.
Where To Buy?
You can purchase the products and services sold by Dr. Gerhauser on the Natural Health Response website. On Amazon, you can buy select books that the doctor previously wrote.
To purchase the supplements and vitamins that Dr. Richard Gerhauser sells, you can visit the products section of his website.
The Bottom Line
There are many doctors out there that preach about natural cures and non-traditional medicine. They make it their life's work to teach the benefits of alternative medicine to people in need.
Although many benefits come from this form of care, not all protocols and cures are created equal. There is a lot of research behind these treatments, and some doctors have put in more effort than others.
One visit to the website of Natural Health Response, as well as the personal website of Dr. Richard Gerhauser, may make you question the validity of what you're reading right off the bat.
The layout of the articles, with video instead of word content, the clickbait headlines, and the necessity of being a subscriber to access any information makes it difficult to take the claims and knowledge as truthful.
In the world that we live in, the Internet is full of medical claims and advice. Although some of it is false, some of it is very accurate and helpful.
The best part of it all is that it is free. You don't have to pay to review copious amounts of data-driven research that exists out there for all of us to take advantage of at any time. Having to pay for information that isn't viable and accurate is not a route that we are willing to take.
Although Dr. Richard Gerhauser may have been a great physician at some point in his career it appears he has lost the trust of many of his patients, which is a testament to his work.
Because of all of this, we suffice that the too good to be true cures touted by Dr. Gerhauser are not a legit source of information for your medical needs.
If you have any experience with Dr. Richard Gerhauser or their services, please leave your reviews below.
You may also be interested in
Dr. Richard Gerhauser Customer Reviews

M
Use the supplement for the intended purpose.
I ordered the "InControl" supplement to improve urinary continence (I was 74 then); I took only some of the capsules in the bottle and then stopped because I felt so improved and that was a year ago. However, to be completely "restored" I just decided to finish the bottle and possibly another one. It definitely worked for me! Female in Atlanta

lester B
I've taken a bottle of 60 of these pills and notice no difference in my leg nerves. I have one leg problem because I ran for 60 years playing sports. Bruce Parker

Oneota
Book is not free, but he gives some details.
It is irritating that there is only audio instead of a transcript. Worse, his claim that his book is free is simply misleading. I'll give you a free car -- but you have to buy the tires for $45,000.
On the other hand, he does at least tell the wearied listener what the 'three lies' of the medical profession are: fat is bad, exercise is all good (I'm foggy on this one), and aspirin taken regularly is good for you.
He also says that a high (good) fat and low carb diet is good for you and can regenerate the brain. For muscle regeneration, he advocates ketones and MCT. I didn't listen to the end, but I presume he hawks products that contain this things. MCT is medium-chain triglyceride...

Michael L
Follow the rational . . . $$$