Dr. Marlene Merritt Reviews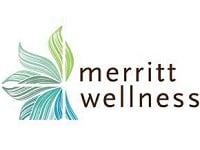 Dr. Marlene Merritt Review: Legit?
Dr. Marlene Merritt is an author and medical practitioner who has written several books on health and nutrition, including The Blood Pressure Solution and Smart Blood Sugar.
How Does it Work?
Merritt has a long list of credentials that include a certification as a doctor of Oriental Medicine, a Master's degree in Human Nutrition, and she is also a Certified Practitioner in Functional Medicine.
She has been treating patients for over 30 years via her practice 'Merritt Wellness', and her work focuses on how exercise and nutrition can be used to address health issues such as high blood pressure and type 2 diabetes.


Update: A recent update states that Dr. Merritt and Dr. Mitchell will no longer be seeing patients personally and are turning their focus to authoring new books and educational videos.

Merritt's books and health programs have been published and sold through Primal Labs LLC, where she is also listed as a member of the advisory board.
Much of her work has focused on helping her audience understand how exercise and nutrition can be leveraged to address health problems such as high blood pressure and type 2 diabetes.
Below we take a closer look at some of her advice and see if readers can truly benefit from her books and programs.
Books And Programs
In Smart Blood Sugar, Dr. Marlene Merritt states that people who suffer from high blood pressure are in more trouble than they may realize.
Most doctors automatically prescribe medication to control the blood pressure of people who suffer from hypertension.
However, this medication can have serious side effects, and many people actually end up taking additional prescription medications to counteract these side effects.
Dr. Merritt claims that she has helped more than 187,000 people stop taking prescription medications and get their blood pressure under control, while also losing weight and relieving stress, all with the help of only natural solutions.
In "Smart Blood Sugar" and "The Blood Pressure Solution" she claims to offer a diet based on "real foods" that you will be able to eat while lowering your blood pressure in as little as three days.
What the books propose is that those who wish to get their blood pressure and blood sugar under control transition to a form of eating that prioritizes healthy fats and proteins over carbohydrates.
This essentially goes against the American Food Guideline recommendations, which prioritize low fat foods and recommend including a variety of starchy vegetables and whole grains.
In her advertisements for Smart Blood Sugar, Dr. Merritt points out that the reason for this is due to the overwhelming amount of pressure food lobbyists place on the government to recommend their products.
Some of the biggest companies in the world are the growers of corn, soy, and wheat, along with the food companies that turn those into processed cereals, breads, and other grain based staples.
Does Dr. Merritt's Advice Work?
There are many proponents of the low carb way of eating, from actual doctors and nutritionists to fitness bloggers and online health gurus.
The health results that people have had has fueled the rise of low carb plans such as the Paleo Diet and Keto Diet.
However, there is still controversy surrounding these diets, along with push back from the medical establishment.
For instance, one US News panel ranked the Paleo Diet near the bottom of its list of diets.
Evidence for Smart Blood Sugar & Blood Pressure Solution
There are many studies that point to the weight loss benefits of low carb eating and to the effects that it can have on managing blood sugar. [1]
There are several types of diabetes and all ruin the body's ability to effectively process carbohydrates, whether through insulin resistance or lack of insulin production.
This is why, for diabetics, managing their diet is critical. Eating too many carbs can cause a potentially dangerous spike in blood sugar (which their body can't deal with) requiring taking medication.
This does not occur when you consume the other macronutrients, fat, and protein, as they are broken down into fatty acids and amino acids.
Unlike carbohydrates, which are broken down into glucose and ending up as blood sugar, this activates the body's release of the hormone insulin for energy conversion or storage of excess sugar. [2]
Some of the research supporting the use of low carb eating to manage these responses includes:
A 2008 paper points out that carbohydrate restriction was the main treatment for diabetes prior to the development of insulin and hypoglycemic medications. The paper also argues for reintroducing carbohydrate restriction as a treatment. [3]


A recent limited 2016 study done on 262 patients with type 2 diabetes placed participants on a ketogenic diet for one year.

Their results concluded that "94% of the intervention participants who were using insulin reduced their dose or stop using insulin". [4]
Further, a low carbohydrate diet resulted in improvement amongst other biomarkers such as


A decrease in triglycerides
Increase in high-density lipoprotein (or "good") cholesterol
Reduced inflammation
Lower blood pressure


There are many studies that have found similar results and correlations. [5] [6] [7]
Safety and Side Effects
Despite research studies showing positive results, it's important that any drastic dietary change should be made under the direct supervision of your health care team.
This is even more important if you are taking any kind of prescribed medications.
For most people though, making the changes that Dr. Marlene Merritt proposes should not have any ill effects.
These changes mainly include:


eliminating processed foods
eating organic whole foods
limiting your salt intake
upping potassium
eating fewer carbs
and exercise


It is also important to follow an approved meal plan to avoid eliminating any key nutrients from your diet.
Key Take Away: While Dr. Marlene Merritt is credentialed and may be offering sound advice, you should not attempt to manage your blood sugar levels without consulting your physician.
If you are taking medication for insulin regulation your doctor may want to adjust your dosage if you are switching to a low carb diet, so it's a good idea to consult with them first.
Customer Reviews & Complaints
Dr. Marlene Merritt's practice boasts many rave reviews from former clients. Her patients felt that they received top quality care and attention.
For the most part her books have received positive reviews as well, while complaints primarily pointed out that while the presentation of the information was good, they found the price to be too high.
Some other complaints also pointed out that much of this information can be found online for free by simply searching for blood sugar management options.
Other customers noted that they have also received this same information from their doctor, even though Dr. Merritt makes a point of saying that traditional doctors simply don't have access to the information she provides to her patients.
There is some concern about the customer service quality of the related company Primal Health, as that company has a decent number of complaints with the BBB.
There, customers have reported issues of not receiving products and difficulty in reaching support representatives.
Customer Service

Contact Info

Trying to figure out how to contact his company is not made as clear as it could be.
The promotional website SmartBloodSugar.com is created by a company called Primal Health LP, alternately called Primal Labs.
These companies list their email address as [email protected], and their phone number is publicly listed as 877-300-7849.
Primal Health LP lists its physical address as:


Primal Health, LP
3100 Technology Drive, Suite 200
Plano, Texas 75074
Cost & Price Plans

Currently the Smart Blood Sugar book is priced at a one-time fee of $27.00 + $9.99 shipping and handling through SmartBloodSugar.com.
This price does not include any of the costs that will be associated with this guide, such as the different foods or supplements that they suggest you buy.
The Blood Pressure Solution can be ordered from Amazon for $59.99.
Refund Policy

SmartBloodSugar.com states that they provide customers with a 60-Day 'No Questions Asked' Refund Policy.
The return policy states that if you wish to return your products for a refund for any reason, you are welcome to do so within the first 60 days from the date of purchase.
You will need to contact their customer service team by email or phone in order to receive a Return Merchandise Authorization number (RMA#) and to receive a return label via email that you can use for your return shipment.
Once your products have been received, inspected, and approved, they will process your refund, less the cost of shipping and handling.
Competitors and Alternatives?
There are many different nutritional supplements, books, and health plans that claim to help people with high blood pressure.
It's one of the most common health issues in the United States and therefore one of the issues that companies and businesses like to offer solutions for.
Customers should always speak to their physician before beginning a new supplement regimen, especially if they are already on existing medication.
For those who are not sold on the benefits of an extreme low carb diet may want to try the more moderate Mediterranean Diet.
Studies have found that this way of eating can also be of benefit to those with blood pressure and blood sugar issues. [8]
The Bottom Line
Ultimately, Dr. Marlene Merritt is a legitimate doctor that has created a good deal of valuable health content via books and presentations.
While some people may not agree with the way her products are marketed and their high prices, many customers have found her books useful.
Some of her advice is controversial and goes against the American food guidelines, which prioritize low-fat eating and the inclusion of starchy vegetables and whole grains.
Additionally, her most popular books have been around for many years and, as many reviewers have pointed out, the same information is now available from a variety of other sources.
If you have any experience with Dr. Marlene Merritt or her products, please leave your reviews below.
You may also be interested in
Dr. Marlene Merritt Customer Reviews