Dr. Josh Axe Reviews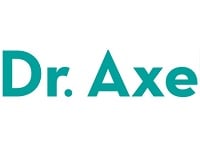 Dr. Josh Axe is a certified doctor of natural medicine and clinical nutritionist who states he aims to help people get healthy using food as medicine.
Axe has worked with top athletes and appeared on Dr. Oz.
Dr. Axe's website, DrAxe.com, is one of the top 10 most visited natural health websites in the world with over 4,000,000 monthly visitors.
The main topics covered on DrAxe.com include nutrition, natural medicine, fitness, healthy recipes, home remedies, and trending health news.
Products
The website will show you exactly what you should eat, how to exercise to get your leanest body, and how to take control of your family's health using food as medicine.
Here is the type of information you can find on each page of Dr. Axe's site:
Health
You can browse through a variety of articles including natural remedies, recipes, and general health tips.
Healthy Recipes
Learn recipes that are customized to help you meet your health goals for improving gut health, reducing inflammation, and boosting your metabolism. There are sections for gluten-free, Paleo, grain-free meals, and vegan recipes.
Fitness
There are fitness articles and DVD Videos for workouts tailored to different goals such as fat loss, a toned body, and muscle-building.
Natural Remedies
You can find the latest information on Dr. Axe's A-Z natural remedies, essential oils, holistic treatments, and DIY recipes to help you reach your highest level of health.
Shop
You can buy a variety of products that address a range of health problems including supplements, cookbooks, and healthy shakes.
Customer Reviews & Complaints
Dr. Axe's health products, such as Dr. Axe's Leaky Gut Support, have received very positive reviews overall from customers who say the products have had a positive benefit to their health.
They also give high praise for his cookbook because it has great recipes and information on how to eat well.
Some people say that Dr. Axe's claims of certain foods shutting down metabolism and some of his dietary advice are misleading and unfounded.
Other people said the format of the cookbook could be improved by having an index to find information.
Customer Service
You can connect with the Dr. Axe healthy community on the Facebook page (https://www.facebook.com/DrJoshAxe).
If you have questions about a product, you can contact [email protected] or call 615-348-7530.
You can follow updates on Facebook, Pinterest, Twitter, YouTube, and Google+.
If you're unhappy with your purchase for any reason at all, contact the company at [email protected] or call 615-348-7530 within 60 days of your purchase and they will refund 100% of your money back.
Cost & Price Plans
You can buy a variety of health products ranging from $24.95 to $134.00.
If you sign up, they can get free access to an eBook on metabolism and healing, 30 gluten-free recipes and detox juicing guide, shopping guide, and newsletter.
Competitors and Alternatives
There are other well-known certified doctors in natural medicine including Dr. Weil, Dr. Mark Hyman, and Dr. Fuhrman.
Where to Buy?
You can buy Dr. Axe's products on his online shop and Amazon.
If you have any experience with Dr. Josh Axe or his products, please leave your review below.
You may also be interested in
Dr. Josh Axe Customer Reviews