Dr. Josh Axe Reviews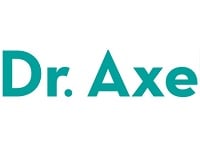 Dr. Josh Axe Customer Reviews

Lee
ZERO stars VERY DISAPPOINTED
Same as all the rest. NO Customer service. Spent hours in a website loop of "LIVE CHAT" bull crap. 24 hour support. LIE> I will never buy from this guy again. YOU CAN NOT REACH ANYONE> SHAME.

Marv
Worst Internet Purchase Experience
I was convinced by Dr Axe's Youtube videos that I should try some of his bone broth, so I made an order. Dr Axe and Jordan Rubin both seem sincere in the videos.
I have experienced the same difficulties as most other people have explained with the customer service for this website . I am still waiting for my order after 8 days since I placed my order. I paid for expedited shipping, but have never received a shipment notification. There is no contact phone number on their website. There is no live chat that they say they have on the website. I made an email inquiry and only received an automatic reply email stating hat I would have a response from an agent in 24 to 48 hours. It has now been over 3 days. I made an account on the website to see if that would help. There was no shipment information and the package tracking does not work.
"Dr" Axe should be held accountable for this terrible rip-off of a website.

Gary P
I have ordered from Dr. Axe and really like their product however if you have a problem you can forget any help. You cannot get Live Chat to work, no response to email, and no response on several attempts to Facebook. I finally just disputed the charges to my credit card company. What good is a good product if you pay for it and can't get it and have no one to talk to find out what is going on.

Tamara
I ordered the Leaky Gut Program after watching a free webinar, but after looking through the first few links, came to feel like there was nothing really new for me there.
Got really busy and forgot to ask for a refund until today which is just a few days shy of the 60 Day Satisfaction Guarantee. Sent an email requesting a refund and was surprised after reading these comments that they send me an immediate response with a link to make an official request, saying that it should be processed immediately and that i should see a credit on my credit card. Hoping that it will come through without and issue. Seems professional enough so far.

Samuel
I completed the entire course of collagen, leaky gut support, and probiotics. I am sure they did not harm me, but it did not cure my leaky gut or make any difference. For the price I paid, I expected some difference. Beginning to think Axe is in it for the money.

Mary J
Buyer Beware!! 1 Star only because zero not an option
Absolutely NO CUSTOMER SERVICE, NO PHONE AVAILABILITY, NO ONLINE CHAT. The "Happiness Team" is to make Dr. Axe happy and rich, not to make customers happy.
Beyond frustrating. Time consuming to deal with them and then dispute charges on credit card.
We had been using Dr. Axe Collagen, and liked it at first. Then he changed formulas. My husband had a reaction to the new formulation. I tried to stop automatic delivery. They sent it, I returned it with authorization. I sent them the proof in USPS Tracking documentation. They say I never returned it.
Check out Better Business Complaints:
https://www.bbb.org/nashville/business-reviews/health-and-wellness/axe-wellness-in-franklin-tn-37136055/Alerts-and-Actions

Francesca
I purchased the new large container meal replacements. It came and teh container was half full. So same amount in smaller container for a bigger price. It was Shameful!! RIp OFF!
I have a picture dont know how to post it. But do not buy large containers. Seriously it was half full.

Amber
Impossible customer service
If you need to change or add anything or have the wrong password you can not do it. their service online and off is tremendously slow.

Kathy
No Customer service phone number or Live Chat???
I purchased products, no health difference, can't talk to anyone for a suggestion or replacement, I am worried about a refund problem

Fay
NO customer service. I had placed a monthly order for the collagen protein shakes, then found out that I am allergic to the first ingredient (eggs). So, I have tried several times to cancel it, but they keep on charging my debit card, and I keep sending back the product.
YIKES,
Fay

diana
Yes the services is really vague, and the products are expensive, but I have liked every product I have purchased to try: Multivitamin, green drink, probiotics, and I just ordered the B Complex and D. I will let you all know what I think.

Gali
No confirmation email, no phone number to call, no live chat
I placed an order on Jan 19. At the end of the transaction it said: "An email confirmation has been sent to you". I received no email confirmation what so ever. I checked my spam and junk mail, but no email from Dr. Axe. It's been 11 days since I placed the order and it still hasn't arrived. Their web site has no phone number to call, no live chat and no email address. The only way to contact them is to schedule an appointment (the earliest available is 2 days from now). The appointment is in the middle of the day and they will call me at the appointment time. Needless to mention that I work during the day and can't pick up the phone. After reading all the previous I'm concerned that it'll be a real hassle to get a hold from someone and receive the order. Very dissapointed.

Angie
I ordered the Essential Oil Transformation training in hopes to learn more about oils. However, I cannot even figure out how to access the program! I tried calling the customer service # but you just get a different recording with each # you press. Very frustrated!! I was turned on to Dr. Axe by a trusted friend & am not impressed at all! Customer service is huge in my book & Dr. Axe SUCKS at it!!! After reading the above comments, I'm hoping I can get a refund. Do NOT fall for this & do NOT purchase anything from this website!

DeeJay
Extremely poor customer service
I signed up for the Essential Oil Transformation feeling confident that if I didn't like or need the program I could cancel since they offered a 60-day no questions asked refund. After a couple of days I realized this wasn't for me but so far I have received absolutely no response from their support team. So much for their refund policy. My advice: DON'T FALL FOR THIS! You can get the same and even more information from people who sell doTerra essential oils. Great product, better prices and people who actually respond to your concerns. I am very disappointed, especially since Jordan Rubin works with him and I have always used his products and have respected his knowledge and experience. I guess they're only out for your money.